The usually humorous gender-obsessed advertising brand, AXE, has revealed an earnest commercial in support of peace.
The TVC ad to air during Super Bowl XL VIII on 2 February opens up with three war scenes, centred around a soldier and two national leaders (North Korea and the Middle East). As the ad unfolds, it sees reunion and celebration of love, capped off by a voice over: "In a world filled with war, sometimes the most powerful weapon is love."
The new directive is in support of Peace One Day, an NGO that promotes a global ceasefire and non-violence day between nations.
The campaign will be promoted via hashtag #KissForPeace, which encourages couples to submit their pucker-up moments to their Twitter handler and other social networks. A microsite will be launched 10 February comprising of the submission.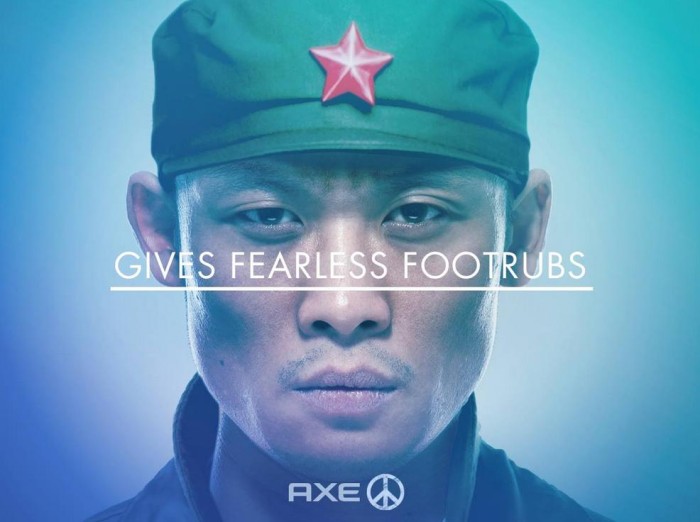 Matthew McCarthy, senior marketing director for men's grooming products at Unilever, said that the brief moment when a guy and girl are kissing, the world is a more peaceful place.
"The state of the world and making a difference in the world is something that's hugely relevant to young people."
Bartle Bogle Hegarty London is responsible for the print, online ads and microsite of the campaign, with Rupert Sanders as the director of the commercial.