HKT is rolling out a new campaign to tout its loyalty and rewards programme – The Club – which is eligible across five of its businesses: Netvigator, csl, 1010, Eye and Smart Living.
Developed by creative partner Bones Communications, the 30-second TV commercial opts for simplicity.
With a tag line, "more point more excitement", the spot aims to demonstrate that earning Clubpoints is simple and effortless. Apart from recurring monthly charges and service bills, which for every HK$10 spent gets you one point, loyalty points can also be earned via HKT's partners across a variety of industries, including restaurants, online retailers and even car rentals.
The campaign is supported by print and social media marketing, which includes a mini game encouraging online users to share their ways of earning Clubpoints.
"Earning Clubpoints has never been so easy with everyday activities such as talking (on mobile), not talking (texting on mobile), staying in (using broadband services), going out (shopping), etc," said Michelle Chan, vice president, strategic partnership and business development.
"The campaign plays around the 'contradictory situation' by using funny rhymes to build up the copy structure, and adding daily life but eye-catching visuals to capture audiences' attention," added Ray Lam, creative partner at Bones Communications.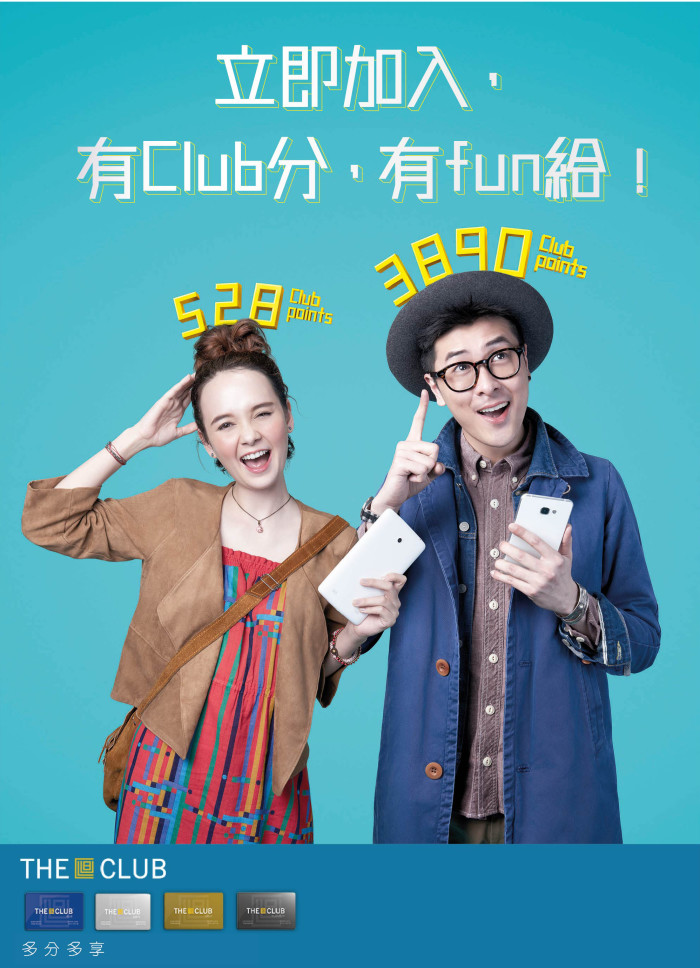 English version:

Credits
Client: HKT
Creative: Bones Communications
Media: Maxus