Local free-to-air broadcaster Television Broadcasts Limited (TVB) was fined HK$200,000 for mingling advertising and programme materials to promote its OTT product "myTV SUPER".
The Communication Authority (CA) said it had received 23 complaints from the public after TVB broadcast My Love, myTV SUPER (myTV SUPER呈獻:萬千星輝睇多D) on Jade on 17 April 2016.
The main allegation was that the two-hour programme mingled advertising and programme materials to promote the product or service of the sponsor of the concerned programme, a paid OTT service, which was not part of the domestic free television programme ("free TV") service of TVB.
According to the CA's findings, the programme My Love, myTV SUPER under complaint was a two-hour live variety show. The OTT service was identified as a product sponsor in the end credits of the concerned programme. The sponsor's name was incorporated into the title of the programme, and its name and logo were seen on various backdrops, including on a giant screen placed at the centre of the stage.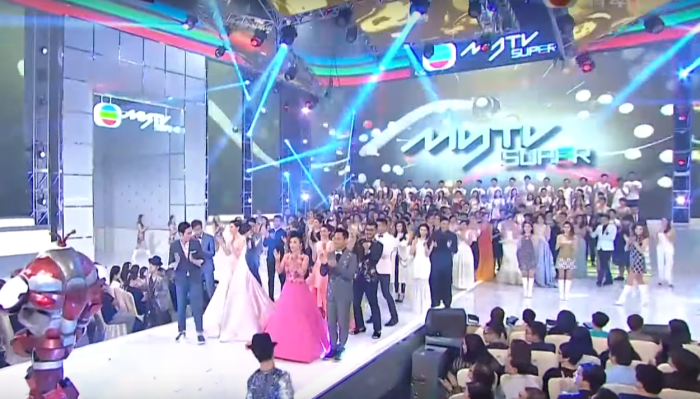 During the show, the hosts and artists mentioned the name of the OTT service over 40 times, repeatedly mentioned its launch date, and frequently chanted its advertising slogans.
The CA decided that the programme breached the relevant provisions in the "TV Programme Code" and the "TV Advertising Code" and that a financial penalty of $200,000 should be imposed on TVB.
Another complaint against the broadcasting giant was for its programme Scoop (東張西望), aired on Jade during the months of March, April and May 2016.
In the edition of Scoop broadcast on 19 April 2016, there was a segment jointly sponsored by the OTT service and ISP B, featuring the presentation of a set-top box of the OTT service as a gift to a subscriber of ISP B.
Complaints described a programme hostess making favourable remarks about the service, including with reference to its name i.e. "氣勢強勁" (the OTT Service is going strong), "以後落嚟就可以隨時隨地又煲劇,又煲節目囉喎,係咪好開心先…yeah繼續睇電視,睇節目,好多好節目" ("You can watch dramas and other programmes whenever and wherever you like. Aren't you happy? Yeah, let's watch TV, watch programmes, many good programmes.").
A staff member of ISP B was seen holding a placard bearing the logo of ISP B. The whole segment was a commercial promotional activity without inherent content in the context of an infotainment programme on showbiz news and social issues. The exposure of the concerned product or service sponsors, including the hostess' favourable remarks, was not clearly editorially justified, was obtrusive to viewing pleasure and gratuitous. It amounted to mingling of programme and advertising material and/or the embedding of advertising material within the programme content, according to the CA.
The CA decided that the concerned programme breached the "TV Programme Code" and the "TV Advertising Code" and it should be warned to observe more closely the relevant provisions in the TV Programme Code and the TV Advertising Code.
TVB disagreed with the findings and said they are "unreasonable and erroneous" in a statement. "We have on numerous occasions raised complaints in relation to CA decisions which have been inconsistent and arbitrary. The CA has issued no guidelines on the Codes. The lack of certainty and constancy in its interpretation of the Codes makes it difficult for licensees to observe and abide by the Codes when running their daily operations."
"We have filed earlier an application for leave to apply for judicial review of the CA's decision regarding another programme, TV Awards Presentation 2015, which is still pending. We will seek legal advice with a view to applying for judicial review to challenge the CA decisions on this as well."