The annual culinary event is set to return in November, offering 40 stalls to celebrate Christmas and the new year.
Debuted in 2015, Tong Chong Street Market, located at Taikoo Place, will run every Sunday starting from 4 November, 2018 until 17 February, 2019. In collaboration with social enterprise Honestly Green, the market has three themes in the upcoming edition. Kicking off with a "Coffee Festival" in November, the market will feature "Snowy Christmas" in December before moving on to "Healthy Eating" next year.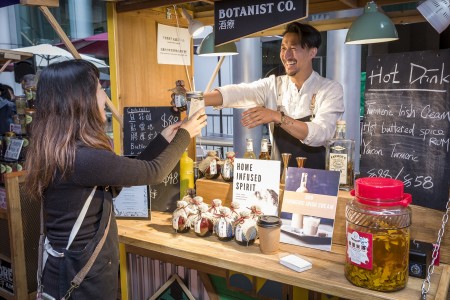 Popular among Hong Kong people, Tong Chong Street Market will offer 40 stalls, including 26 featured food and beverage stalls and 10 packaged food stalls.
The Market is now looking for vendors with a caveat - they have to be an independent local business or startup, with sustainable business components such as selling sustainable items or sourcing local produce and an emphasis on innovative culinary offerings.