In this light-hearted Sunday Snapshot, Marketing takes a tongue-in-cheek look at the highlights of the past week in the industry. In case you missed it, here's the lowdown of the industry's finest (and not-so-finest) moments.
It's been a hell of a week for brands and advertisers. WeChat has started battling the zombie apocalypse on Chinese soil, while Circle K has declared war on ants, after a small army of them hijacked the chain's prized hotdog.
Omnicom's ex-CEO, who pulled a Houdini last April, has joined a fledgling agency, while the ex-commissioner of HK police has spread his wings in an attempt to fly with Hong Kong Airlines. Word has it that the airline couldn't wait to get the same online engagement as the HK Police Facebook page.
On a more serious note, BBDO and SoCO organised a touching and shocking exhibition/road show that demonstrates the rising housing inequality in our beautiful city. The Manhatten Group'Äôs latest property The Argyle, on the other hand, tried to pass of its ludicrous attempt to squeeze even more money out of their apartments as 'Äėeco-friendly'Äô.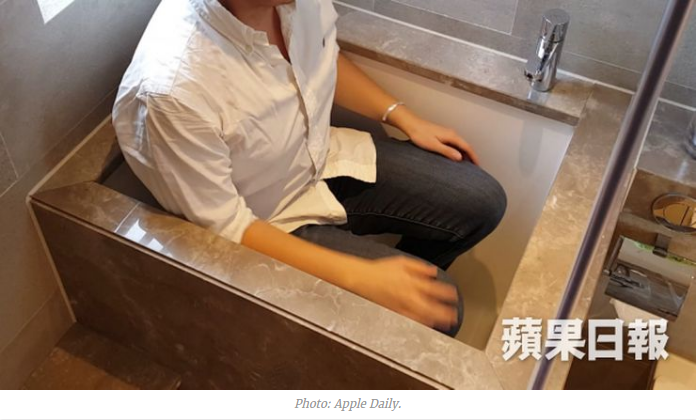 'Äú'ÄôEco friendly'Äô as in economically friendly for the developer,'ÄĚ commented Linus √Ögren on Facebook.
Lee Gardens gave Hongkongers the opportunity to virtually become a Williams sister from the comfort of their favourite mall, and KFC and Ogilvy also jumped on the VR bandwagon to raise awareness for the art of an incredibly gifted, autistic young artist. Sony PlayStation decided on another tactic; simply grab some minor celebrities, put them in wild poses with goggles on and call it a day.
And contrary to popular opinion (at least on the SCMP's comment section) Alibaba's alleged conquest of the fragrant harbour has been (un)surprisingly propaganda-free. Instead, the tech giant seems to be content simply funding start-ups, introducing more efficient payment systems and closing down magazines.
Enjoy the long weekend.