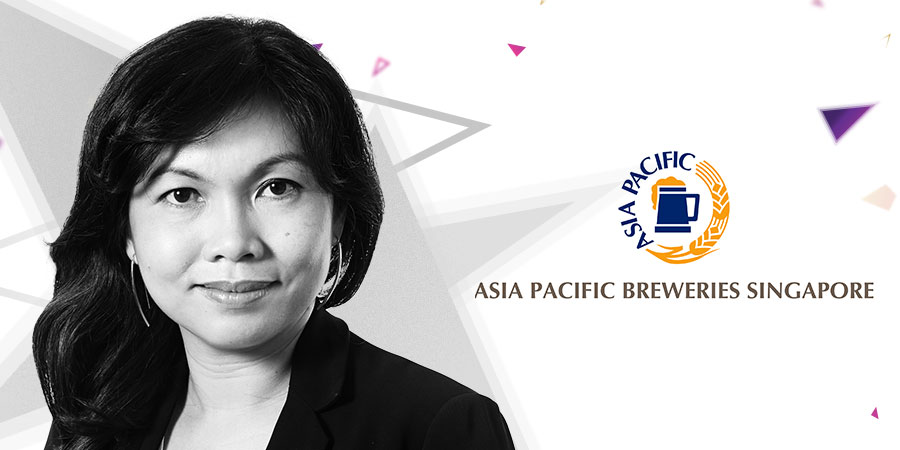 Venus Teoh
Marketing Director
Asia Pacific Breweries
Venus assumed her position as Marketing Director at Asia Pacific Breweries Singapore (APB Singapore) in October 2015.

As Head of Marketing, Venus is responsible for the development and implementation of long-term category, portfolio and brand strategies in the Singapore market. She leads her team to market all brands managed by APB Singapore, including Tiger Beer, Heineken, Guinness, Strongbow and Desperados. Venus will also be called upon to drive equity across all brands to boost consumer engagement and preference.

A seasoned marketer, Venus brings more than a decade of marketing experience to her role at APB Singapore. Over the past 12 years, Venus has worked in Channel Development and Marketing roles at the Asia Pacific regional office, delivering numerous marketing and branding campaigns, launches and development initiatives for key Asian beer brands including Tiger, Bintang, Anchor, ABC Extra Stout and Archipelago.

Prior to joining APB Singapore, Venus was Head of Global Brands, Innovation and Mainstream Brands at Heineken Asia Pacific where sheoversaw the development of Globaland mainstream brands in the region which include Strongbow, Sol, Desperados, DB Export, Tui, Larue and various others.Most recently in 2015, she led the successful launch of Regal Seven in Myanmar.

Before joining the HEINEKEN family in 2003, Venus had accumulated six years of experience in sales and trade marketing for FMCG brands in Singapore, Malaysia and the UK.