According to Google Analytics, SAYS.com is Malaysia's fastest growing news website, generating over one million unique visitors since its revamp on 18 October.
Effective Measure has noted that the news microsite has had an increased in page views by 203.53%.
Tom Hogg, commercial director of Effective Measure for Malaysia, Singapore and Thailand, said that SAYS is appealing to a much younger set of news-hungry internet users.
"Forty-four percent of visitors are aged 18-29 compared to a lower 30% for the average site in Malaysia and 28% for the average news site."
The revamp follows after its merger with Catcha Media in formation of Rev Asia.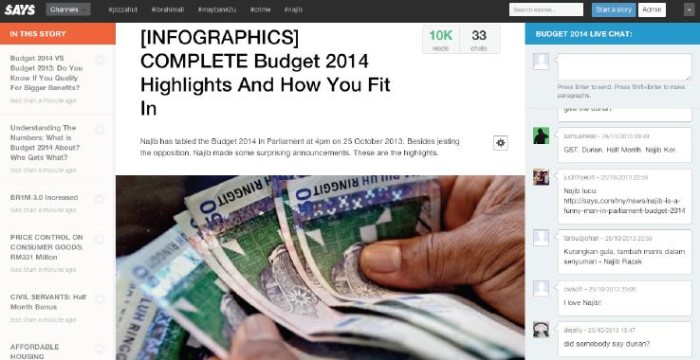 General manager of Rev Asia, Samuel Wee (pictured), responsible for the development and operation of SAYS.com said: "Sixty-two percent of Malaysia's population is 35-years old and under. The habits and preferences of this emerging digital generation are constantly evolving. Most news websites have not managed to adapt to these changes with sufficient speed or understanding of this emerging demographic of users.
SAYS.com's articles are not produced in-house, but composed from multiple sources which allow readers to read a variety of viewpoints and different news angles. Readers can also chat in real-time on the online portal, enabling participation and added opinion on stories.
SAYS.com also works with advertisers to reach the growing digital audience, such as Proton.
"Engaging a digital agency is easy but finding on that proves to be extremely effective is tough," said Pat Wahid, director of group marketing, branding and motorsports of Proton. "SAYS.com helped Proton launch the Suprima S, generating over 900,000 views of stories about the car, and stirring a national conversation on social media about Proton's new vehicles."
According to Nielsen's Consumer and Media View reports, many established companies are looking to digital avenues to increase their reach and turnover the decline of readership.