Sands China has launched its new F.I.T. programme to help local Macao SME suppliers expand business opportunities.
This latest initiative is the first of its kind, taking its lead from Sands China's "local small, medium and micro suppliers support programme", which focuses on three types of local businesses identified in collaboration with the Macao Chamber of Commerce: small and micro companies, "made-in-Macao" companies, and Macao young entrepreneurs. The program aims to continue driving procurement between Sands China and existing or new local SME suppliers.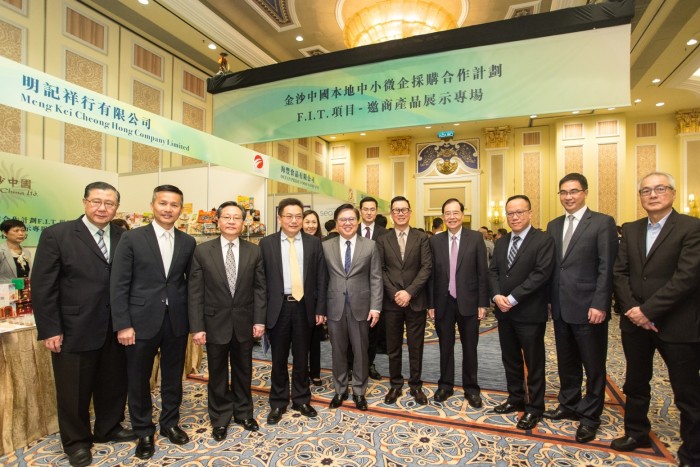 F.I.T. is comprised of three pillars: financial support, invitational matching, and training and development.
Financial Support
The programme introduces a Sands China young entrepreneur advance payment programme to help local young entrepreneurs who have limited financial capacity to run their business. It targets Macao young entrepreneurs with a staff of 15 or below, providing them with a 30% advance payment on purchase orders.
Invitational Matching
Sands China is hosting targeted trade shows, inviting local SMEs to go beyond simply meeting potential Sands China buyers. These invitational matching sessions take the process a step further by providing a platform for local SMEs to present and demonstrate their products and services to potential users and buyers at Sands China properties, with the company's full support. The goal is to enhance communication between vendors and users, and to improve the procurement success rate.
Training and Development
The new Sands China procurement academy aims to develop local SME suppliers by sharing business knowledge and skills, helping them gain experience and capacity for working with large-scale international customers like Sands China. It will provide tailor-made practical training modules to local SMEs, presenting them with a certificate upon graduating from the academy. Graduating suppliers will be given preferential procurement under otherwise equal circumstances. The academy is targeted toward local small- and medium-sized enterprises (SMEs), micro-enterprises, young entrepreneurs, and "Made-in-Macao" enterprises.
Wilfred Wong, president of Sands China said, "We understand the financial challenges sometimes faced by young entrepreneurs, and we hope this new initiative can help them grow together with Sands China in Macao. We're also very pleased to be introducing our new invitational matching sessions, which are the first-of-their-kind in Macao, and the Sands China Procurement Academy, which helps local SME suppliers strengthen their operations to better meet international standards."