Edwin Yeo has seen the bulk of PR drama when it came to helming one of the largest Asian independent PR networks.
Building the agency from the ground up, Yeo has held the general manager role of Strategic Public Relations Group (SPRG) Singapore for almost ten years. Under Yeo's leadership, the agency has grown into a 35-strong team in Singapore comprising experienced professionals from the public relations, advertising, digital and social media industry.
This year, the agency has registered its ninth year of successive growth and has moved into content marketing with its full in-house capabilities.
Speaking with Marketing, Yeo describes the ups and downs of the industry, and calls for a more collective effort when it comes to innovating the public relations business. Yeo also shares with us an anecdote about the importance of humility when it comes to facing life's inevitable challenges. 

Describe your management style
This is a question probably best answered by my staff :-) But I'll try.
My management style is very much influenced by our agency culture. As an agency, we're focused on the welfare and development of our staff. It sounds cliché, but we believe in encouraging a sense of ownership amongst even the most junior of staff. Regardless of whether you're an industry veteran or a newbie, we listen to everyone's ideas and constantly encourage them to pitch in.
My job is usually trying to reduce pain points for them to do their work well, but also to constantly identify their weaknesses and help them reach their own solutions as to how to improve. It's probably easier if I just gave them the solutions, but I often find that they learn a lot better if they are allowed to make mistakes and understand the consequences of it, though responsibly, I have to ensure they don't fall off a cliff.
It doesn't always work, as we've had some staff that abuse that trust and have cost us clients, but the flip side of it is that year on year, our team gets better at what they do. This has resulted in very stable management for the agency, which has greatly benefited the organisation as well.
What was your first PR gig? 
Wow, I really can't remember which one was the first. Within 6 months of taking over the Singapore office, we won three retainers and a project almost at the same time.
I think the first gig was for Zurich International Life to help them gain more awareness for their financial products and their brand among high net-worth individuals here, as well as launch their local office and profile their CIO and CEO.
I don't really have the pictures right now and will have to dig for them as this was 10 years ago and we have archived a lot of the old work away years ago.
Why a career in PR?
Having spent 10 years prior as a journalist, I reached a point where I realised that I've lost touch a little bit with the corporate world.
I started out in advertising before moving into editorial, and while my journalism career was fruitful, it also made me rather complacent. I was appreciated as a writer by my editors, but at the same time, I knew that wasn't all I could do. Having done advertising and journalism, public relations seemed like the final leg in a media career.
In truth, it was also the organisation. SPRG has been not just an employer, but also a family. The trust and autonomy Richard, our chairman, has given me since I joined in 2006 is unbelievable, and I often question what I've done to earn that. This industry of ours is really stressful, but being in a company that genuinely cares for its people makes it much, much easier to bear.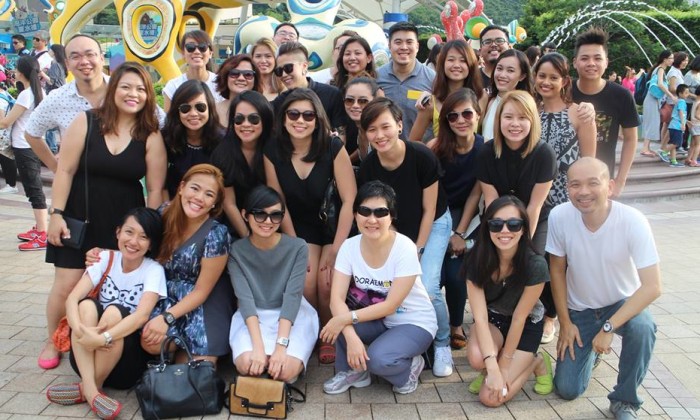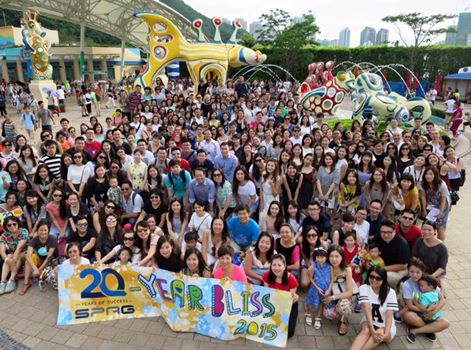 Who was the mentor who most influenced you and why? 
There have been so many. In my journalism career, I would name P N Balji, Ken Jalleh Jr and Bertha Henson as three mentors that really gave me the confidence to do well.
As a young and brash writer who made too big a deal about that little bit of writing talent I had, they each provided a different style mentorship to make me more well-rounded, and they understood when to encourage and when to discipline. I wouldn't be where I am today without them.
In my PR career, it has to be our chairman Richard Tsang. What's he has done with the agency in 20 short years in nothing short of amazing, and in the age of hyper-growth of all the tech companies, our achievements might seem modest, but anyone who's anyone in the communications industry knows to grow from a five-man agency to a 300-strong regional outfit in somewhat mature markets like we are in, is rather unheard of. And despite being constantly sought after by media, business associations and tertiary institutes, he's one of the most humble man you'd ever meet.
Seriously, when I grow up, I want to be like him.
[gallery link="file" ids="116891,116892,116893,116894,116895"]
Your biggest blunder in your career? How did you resolve it?
Where do I start? Haha. Setting aside client friction, I have to say that my biggest blunder so far (there's probably more to come) is with how I managed a staff I had hired whom, to this day, I think has huge potential to be a really outstanding communications consultant.
When he joined us, he took off like a rocket, and quickly developed a rather prima donna attitude. I had very early on recognised that one of his shortcomings was that he had not experienced failure, and I had told him that in his appraisal that it would be his true measure of his talent when we see how he coped with an inevitable failure.
True enough, it wasn't long in coming and despite me picking up his weakness early on, in hindsight, I hadn't guided him enough on how to cope with it. He started disappearing from work when he couldn't cope with client recrimination and I spent more time trying to clean up after him rather than help him pick himself up.
Eventually, he was causing a lot of friction internally and I had to let him go. To this day, I still feel that I failed him as a mentor.
Harshest thing said to you in your career?
I don't think there has been anything particularly harsh, at least not to me. Sure, there have been clients who were extremely unhappy, but most times, it was just things said in their anxiety and you can understand that. Most harsh words were professional, never personal, and honestly, to me I was always more focused on how to solve the problems rather than focus on things said in the heat of the moment.
Harshest thing you have said to someone?
Saying to one of my ex-staff, don't stay in this job, you're not cut out for it. I'd explain the context, but it might give the person's identity away, so let's just leave it at that.
What is the hardest part about your job?
Changing mindsets. The industry has changed so much in the past five years and I've had to change the agency to cater to cater to market demands.
Three years ago, we started building our own in-house creative capabilities and started restructuring the agency to be a little more like advertising agencies in the way we operate. It wasn't so much that we wanted to get into the ATL business, but I saw the need for the agency to be start preparing for the eventual shift towards content marketing.
That also meant that existing staff had to start learning about advertising, digital marketing, content syndication and a whole host of other new skill sets that is completely different from the traditional PR work they have been doing.
Traditional PR work is also very disciplined, and there was a culture shock when I suddenly parachuted creative thinkers who lie down on a couch to dream up one headline into their midst. Most of my creative guys come from traditional ad agencies, but I needed them to understand PR as well because truth be told, content marketing is primarily the playground of the PR professional.
So while I was trying to get my PR guys to start telling stories with video, graphics and even advertisements, I had to get my creative guys to think about PR messages and activities as well as corporate reputation. It's tough getting people out of their comfort zone.
Biggest misconception about PR?
That it's all about media coverage.
How do you measure your own personal success?
One of my senior managers today was a door host at a club when I brought her in the industry 9 years ago, because I spotted an intellect beyond her station then. To me, nothing I've done career wise means more to me than seeing her excel in her career today.
One thing you would say to a newbie in the PR industry?
So, what can you teach me?
One thing you hate most about the PR industry?
Probably not just the PR industry, but the agency industry as a whole. Let's not mince words. As an industry, we've not been innovative.
The past 10 years or so have seen tech companies introduce far more creative solutions in media and communications than agencies have, despite the wealth of creative talent our industry boasts.
Our competitors today aren't helping each other, because by and large, the difference between agency A and agency B is by degrees.
Our competitors are the tech start-ups, particularly tech start-ups that feed off advertising revenue. Not only are they draining the best creative minds, they are slowly but surely taking business away from us because they were quicker than us in marrying science and art.
If we are to survive as an industry, we have to stop thinking how can we take the business away from other agencies by being cheaper and faster.
Industry veterans would argue that we are in a different business from the tech start-ups, and that we can work with them like how we've always done with traditional media owners. For the near future, there's probably still some truth in that, but in the long run, as an industry, we have to understand the paradigm shift that online content platforms have brought about.
To explain it simply, traditional media couldn't ever take over an agency's role because their reach is just not expansive enough. The Straits Times could probably directly create an advertisement or an editorial for a client on their own pages which has a considerable reach, but they won't be able to bring that onto TODAY or Channel 5. With online media, that's no longer true. Native content created for a client on BuzzFeed, for example, could theoratically appear in hundreds of other content platforms via their own content syndication network.
Part of our problem is that while agencies are great at repurposing media to fit into our business models, guys like Google and Facebook are out there redesigning the wheel. We've gone from being captains of the industry to playing catch-up, and allowed coders and programmers to leapfrog us in creativity and innovation.
Have you ever wanted to try starting up your own PR firm? Why/Why not?
No, not even a little bit. Mostly because I'm lucky enough to be working in a company that has genuinely allowed me to run the company as though it was my own.