Pokémon has taken the world by storm and many brands in Hong Kong have been quick to jump on the opportunity.
Over the past few days, we have already seen several examples of businesses jumping on the Pokémon Go bandwagon. The popular AR game has already offered marketing opportunities, some brands are now eagerly finding their ways to get actively engaged with customers on social.
The simplest way for merchants to get a slice of the cake is to place a Pokémon "lure module" for some physical retail location. The "lure module", priced around HKD$8, will capture the virtual game characters in the geo-location for about 30 minutes once established, and can in turn attract Pokémon players to visit stores, making them a potential customer.
Here's a look at some of our favourites.
GRANA, an ecommerce fashion start-up, is among one of the retailers that employs the new marketing strategy. The brand has dropped lure modules into its showroom in Sheung Wan since yesterday in hopes of increasing foot traffics.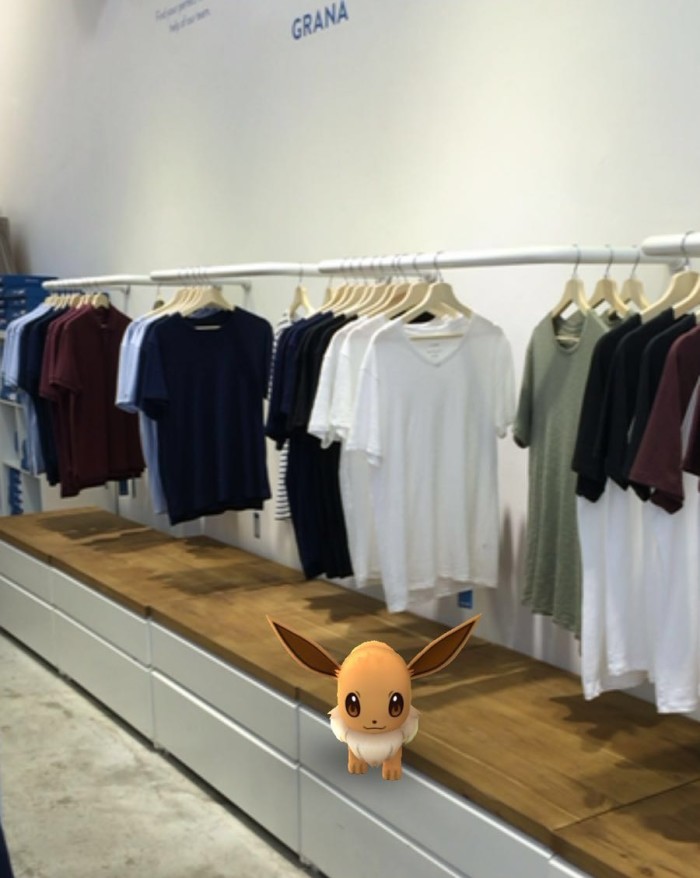 "Pokémon fans will receive fist bumps from its offline retail team and a special promocode for those who successfully catch a Pokémon while in-store," says Grana.
Ovolo Southside is also going all out and setting "lures" between 2pm – 10pm everyday to attract Pokémon as well, in case players may need a Pokémon-friendly staycation.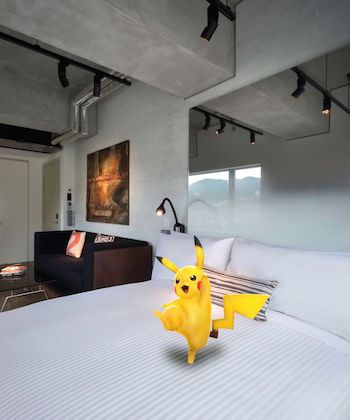 Beacon College (遵理學校), a privately-owned tutorial school, uses similar tactics to attract youngsters to their branches in Causeway Bay, Kowloon Bay and Tuen Mun.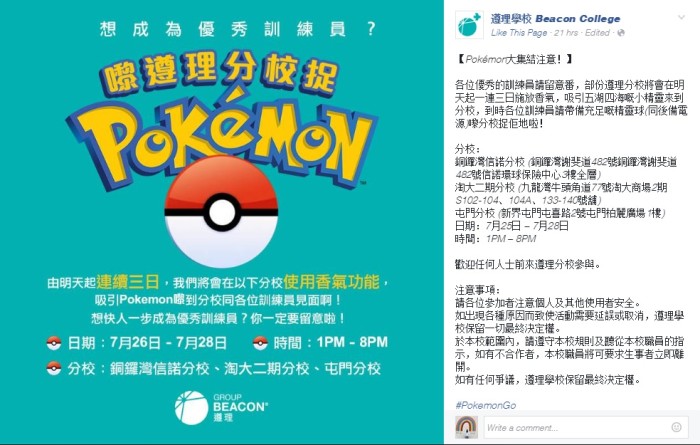 Manulife hops on the bandwagon by launching an O2O campaign with its agency mcgarrybowen to drop lure modules in some busy districts.
The insurance company sets up branding signage at the sponsored locations and keeps players updated on social media.  Players who successfully catch a Pokémon monster might win over a coffee voucher if they post the cap screen to the Manulife's facebook.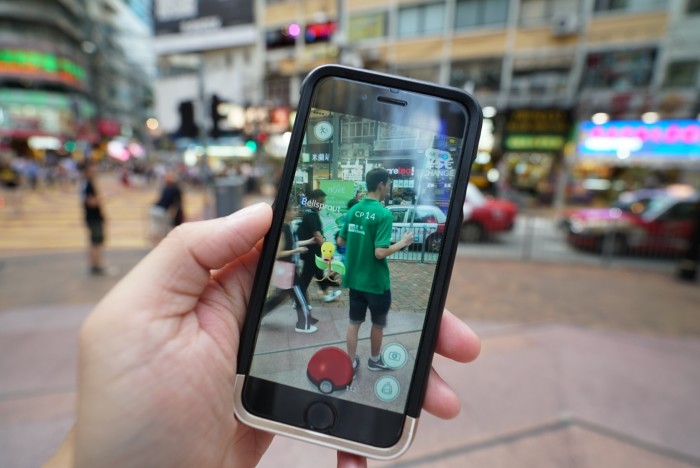 Meanwhile, some decide just to ride on the trend with various promotions, discounts and poké-themed offers. Uber encourages Pokémon trainers to nickname one of their Pokémon collections as "#UberGO" for a free 3-hour Uber ride.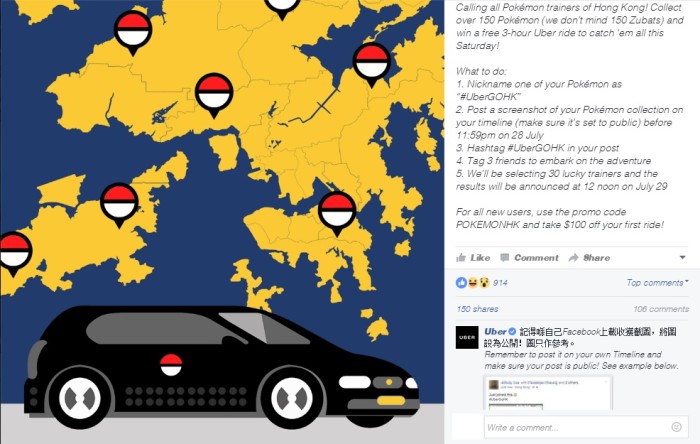 "Catch 'em all this Saturday!" The car-hailing app says.
Some restaurant and bars are jumping in on the craze by showcasing their creativity with Pokémon-themed menus. The Woods, for instance, creates Pokémon-themed cocktails like Charmander Pineapple Verdita, Bulbasaur Basil Daiquiri and Squirtle Tom Collins.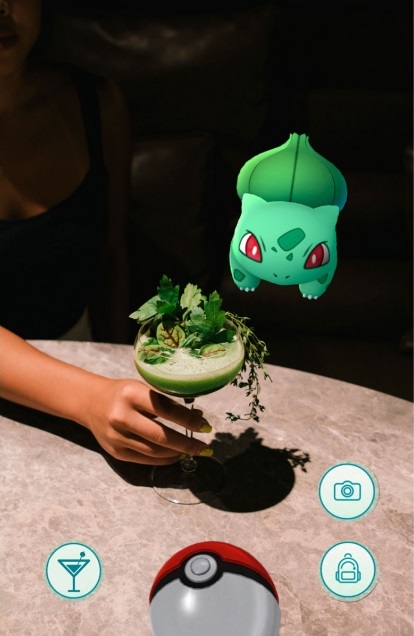 Woobar of W Hotel also launches a wide selection of new summer Pokémon-themed cocktails, and the yellow iconic pikachu cocktail will probably go viral on Instagram.