Marriott International and Guangzhou-based Eastern Crown Hotels Group have signed an exclusive development agreement to bring the "FairfieldSM by Marriott" brand to mainland China.
The agreement targets having 140 hotels signed in five years, of which 100 are expected to be opened by 2021. Each Fairfield hotel will have between 100 to 150 rooms.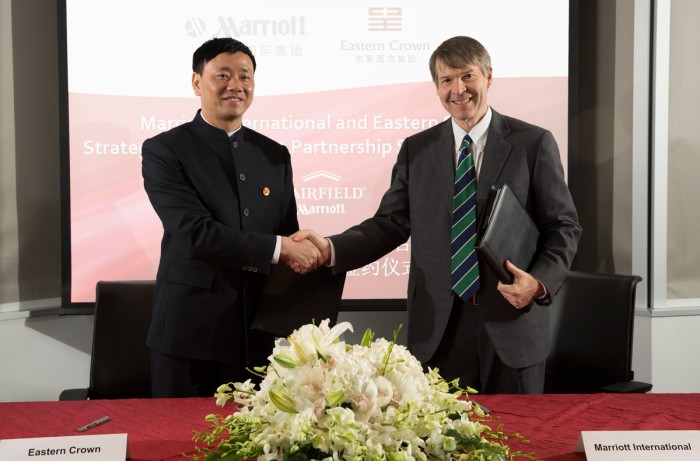 The introduction of the Fairfield brand is a significant milestone in Marriott International's expansion into the midscale hotel segment in China, said Craig Smith, president and managing director of Marriott International Asia Pacific.
Smith said Fairfield would focus on young consumers and business travelers looking for a comfortable and productive stay at a great value.
"China is the fastest growing market in Asia for us. The rising disposable incomes of the middle class and development of the consumption-led economy is driving an increased demand for higher quality mid-range accommodation," he added.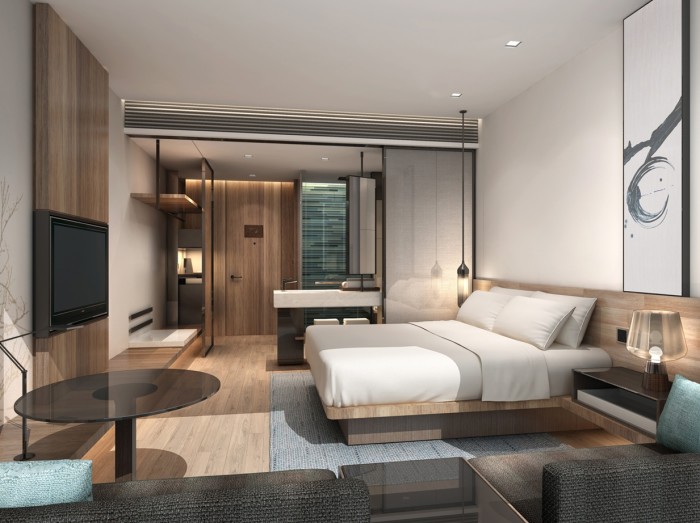 Xinhua Cheng, founder, president and chief executive officer of Eastern Crown Hotels Group said at the signing ceremony, "Eastern Crown Hotels Group and Marriott share the same goal of creating high-quality, customer-centric products, and continuing to develop and improve the products to meet customer needs. We are delighted to work with Marriott in this segment."
Fairfield is Marriott International's second largest distributed brand with more than 750 hotels worldwide. It will be the tenth brand in the portfolio to be introduced in mainland China joining six opened hotel brands, The Ritz-Carlton, JW Marriott, Marriott Hotels, Renaissance, Courtyard, Marriott Executive Apartments, and three signed new brands, Autograph Collection Hotels, Edition, and BVLGARI Hotels & Resorts.
Marriott International currently has more than 80 hotels operating in China with a presence in 25 cities.