Christmas is on its way and many stores are competing for Christmas shopping dollars with ad campaigns and festive storefronts.
But when the festive season is over, how much attention do you pay to your retail environment?
Interior designer Andy Tong, the mastermind behind this year's Christmas decorations at Harbour City and its Spiderman exhibition in April, says that despite the rise of digital in recent years, storefronts remain an important marketing tool among offline channels.
"Retail store windows leave a deep impression on the customer, helping you build brand recognition and awareness even if the customers do not immediately make purchases," Tong said.
"Although customers are moving online and eCommerce is becoming more popular, being able to touch and experience products physically still matters."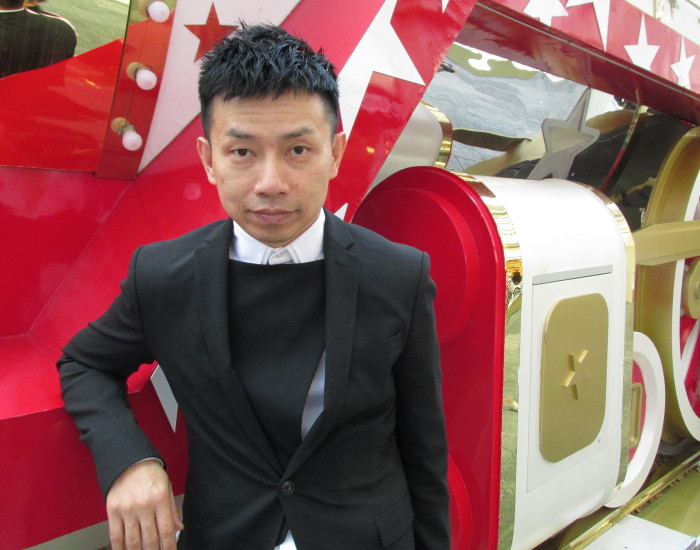 He added Hong Kong needs to develop a greater appreciation for good aesthetics.
"In Japan, for example, the retail storefronts stand out from the crowd because they have a strong culture for what is aesthetically beautiful. In contrast, Hong Kong is more about business and commerce and we are designing storefronts in a formulaic way," Tong said.
Tong shares some tips on how to enhance your retail marketing strategy through storefront design.
1. Turn your storefront into an art installation
In North America and Europe, Christmas shoppers would go out of their way to check out Christmas decor in the store windows of department stores like Harvey Nichols and Harrods.
In Japan, the entire store is seen as a space open to being crafted into a beautiful art installation, not just the storefront.
"The Hong Kong market is small and not accommodating to new ideas, which is why many marketers and designers think in a box when designing retail environments. Most store designs are not creatively done in Hong Kong," Tong said.
This creates an opening in the local market where putting a little effort into designing a unique storefront can make your brand stand out.
Tong said, "Visually, you only have three seconds to take in the storefront as you walk by a store in Hong Kong so it must have a strong visual impact on you."
However, good design requires allowing ample time for the designer to create and execute the designs.
Tong said, "Usually in Hong Kong, the turnaround time is too short. I typically have to get the storefront done in a month or six weeks. Allowing three or four months would give better results."
2. Strike a balance between branding and showcasing products
How product-focused your store is reflects the broader retail culture in which you operate.
In Chinese culture, brands selling products at lower price points prefer to fill entire stores with products while premium brands go for a minimalistic look but remain product-focused.
This creates an opportunity for brands to differentiate themselves from others by showcasing just a product as if it were a piece of art in the storefront, drawing from store designs of European brands like Zara.
"European brands would not fill stores with products and even clothing stores have very few mirrors. Instead, they feature their best products in the store window and as you venture deeper into the store, you unveil layer upon layer of products that entice you to explore further," Tong said.
"This is coupled with salespeople who offer advice on mixing and matching rather than simply trying to get you to buy the product."
How much branding should you use in the storefront? Tong said it depends on how established your brand is.
"If your brand has been around for many years, your brand name or logo does not need to be super big or very prominently displayed," Tong said.
3. Don't be afraid of using digital in offline storefronts
Tong said digital is particularly good for displaying product information in the background of the store or to enhance the aesthetic appeal of the stores.
An example of a creative storefront design done with digital technology is a Shiseido storefront which Tong saw in Japan.
"There was a picture frame with an LED TV and a model looking out from it.  There was a scarf hung in the direction where the model was looking. Her mouth of open, as if she was blowing a candle, and a fan caused the scarf to move in the wind," he said.
However, he added that brands should be prepared for extra effort and costs in maintenance after incorporating technology into retail environments.