Social entertainment company M17 Entertainment (M17) has launched its livestreaming service in two new markets, Malaysia and Thailand. It's also aggressively recruiting talented artists to join the platform to further boost local content for viewers.
The latest launch will add on to a total of six primary markets for M17's livestreaming service, joining Taiwan, Indonesia (January 2017), Hong Kong (July 2017) and Japan (August 2017).
M17 was created by the merger of Singapore-based dating platform Paktor and Taiwanese video streaming platform 17 Media back in April 2017. Following the announcement of the merger between the two companies, M17 added it has been undergoing rapid growth on its livestreaming content.
Currently, 90% of M17's revenue is now derived from livestreaming, with livestreaming content currently reaching close to half a million hours each month and about 40 million registered users globally. Top "streamers" can earn over US$10,000 per month.
Malaysia's Tashi Media will help M17 recruit, train, and manage key opinion leaders (KOLs) for M17's livestreaming service in Malaysia and Thailand. Tashi Media is a Malaysian media agency founded by former executives at Red People, Malaysia's artist management company for online artists. Below is an example of how the livesteaming would look like: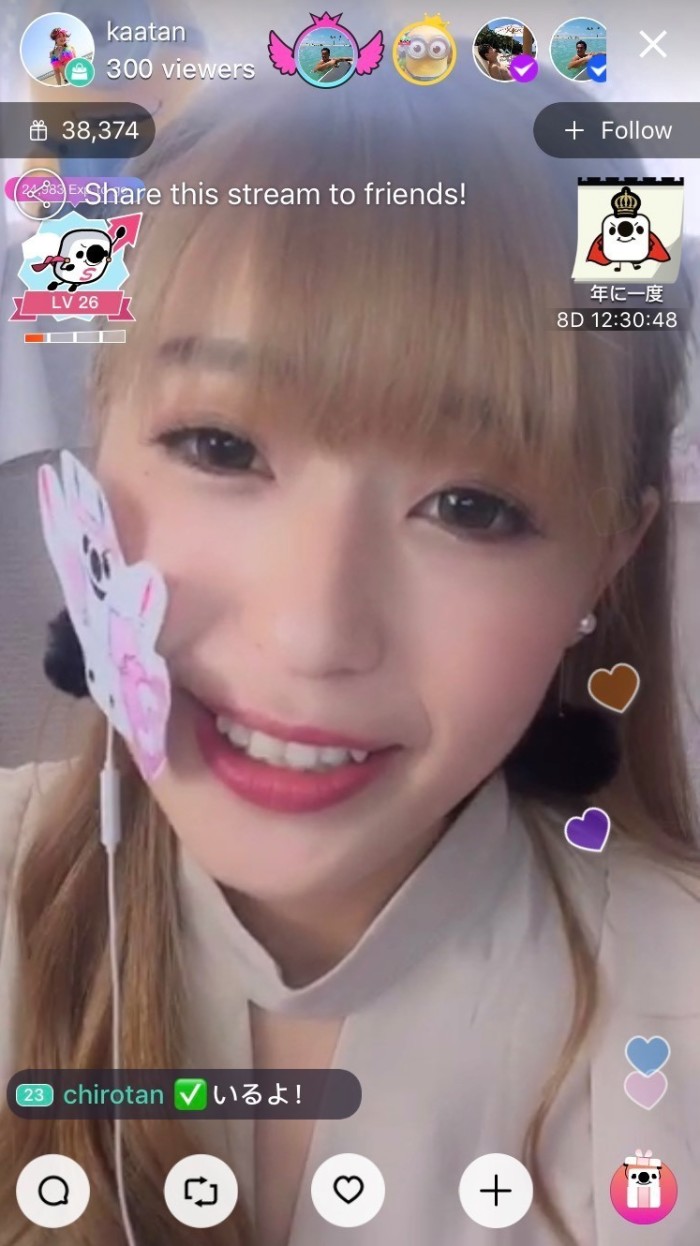 In Indonesia, its revenue from livestreaming has grown three-fold from January to July 2017. 18 to 24 year-old viewers form 82% of the audience in Indonesia, with female viewers accounting for over 40% of total audience. M17 said it's aiming for this lucrative global video streaming market which is expected to reach US$70.5 billion by 2021, with Asia Pacific identified as the fastest growing region.
Explaining his Southeast Asia strategy, M17 CEO Joseph Phua (pictured) said, "Malaysia and Thailand are exciting markets for M17 as we already generate significant revenue through our operations in North Asia and growing overseas content. With a proven business model and our representative Tashi Media's help, we will recruit top talent to provide local content to many more viewers in Malaysia and Thailand."
In August, M17 announced the close of a US$40 million series B round. The funding included investment from Golden Equator Capital - a Singapore-based asset management firm. In addition to livestreaming content generated by its KOLs, M17 is broadening the breadth of its content by expanding into e-sports and e-commerce livestreaming, and by producing original content livestreaming and e-sports.
The expansion into e-sports will be led by Machi Esports and new identified talents they are currently recruiting and developing. Machi Esports is Taiwan's leading professional esports team, aiming to represent Taiwan in the World Championship Series and having repeatedly placed among the top five in the League of Legends Master Series - a professional tournament for the multiplayer online video game that reports 100 million users monthly. The team, founded by M17's chairman and hip hop artist Jeffrey Huang, aims to be one of the leading esport influencers in the region, providing its players the platform and infrastructure to grow, improve, and win titles.
Shirley Crystal Chua, CEO and founder of Golden Equator, an early investor in M17, said, "From our early investment into Paktor through to their latest US$40 million funding round, M17 has consistently demonstrated strong leadership and a clear vision in becoming Asia's leading social entertainment company. In line with their business strategy, M17's investments in original contents, e-sports, and e-commerce will help the company increase its user stickiness and audience reach, providing unique interactive video content for all types of audiences."