Ahead of Labour Day, retail mall Wisma Atria is caught up in a PR faux pas for a comment it made on foreign workers.
It put up a sign in the mall banning construction workers from using its public toilets. Moreover, it added that breaking of this rule would result in fines. This has attracted ire from members of the public. Several have taken to social media to say they will not shop at places that "segregate the people according to classes".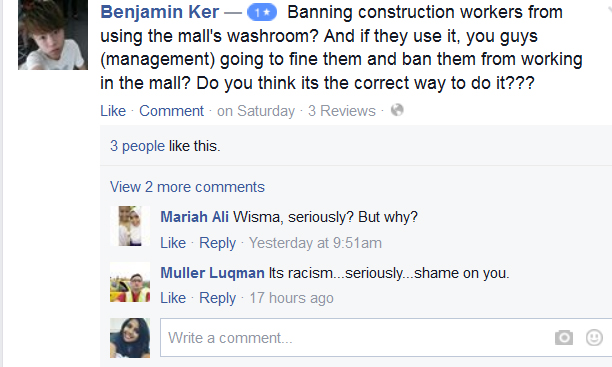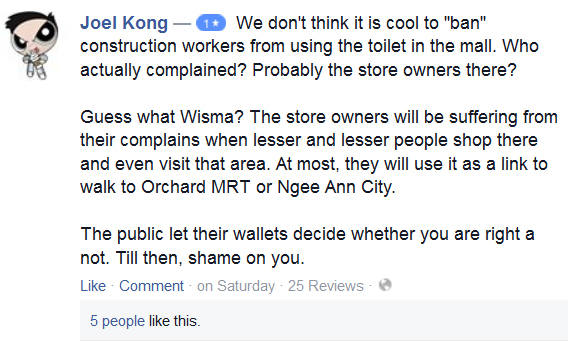 In a statement to The Straits Times, a  spokesman for YTL Starhill Global Reit, managers of the Wisma mall property said the restriction was done to ensure shoppers can have a "conducive shopping environment within the mall."
Meanwhile, members of Transient Workers Count Too committee said also the ban was too harsh. Last year the group strongly advocated for rights of domestic workers with its "Moms and maids" spot.
Marketing has reached out to both YTL and Transient Workers Count Too for comments.