In an effort to solve children's fussy eating habit, Leo Burnett has developed a campaign for its newly secured client Abbott Laboratories to address the problem of picky eating symptoms.
Dubbed "Are you sure?", the campaign marks the first project Leo Burnett has created for Abbott's kids formula Abbott Pediasure, since the winning the business back in June.
Edward Ha, group brand director of Leo Burnett Hong Kong, told Marketing that the campaign is a category expansion that aims to provide a holistic solution for kids' eating disorder syndrome. The first thing to do is to raise the issue.
"Children have developed picky eating habits, directly affecting their health and growth. However, many moms have underestimated the impact of the symptoms and see it as a different eating habit instead. With this campaign, we hope to boost awareness on children's picky eating problems," said Edward Ha, group brand director of Leo Burnett Hong Kong.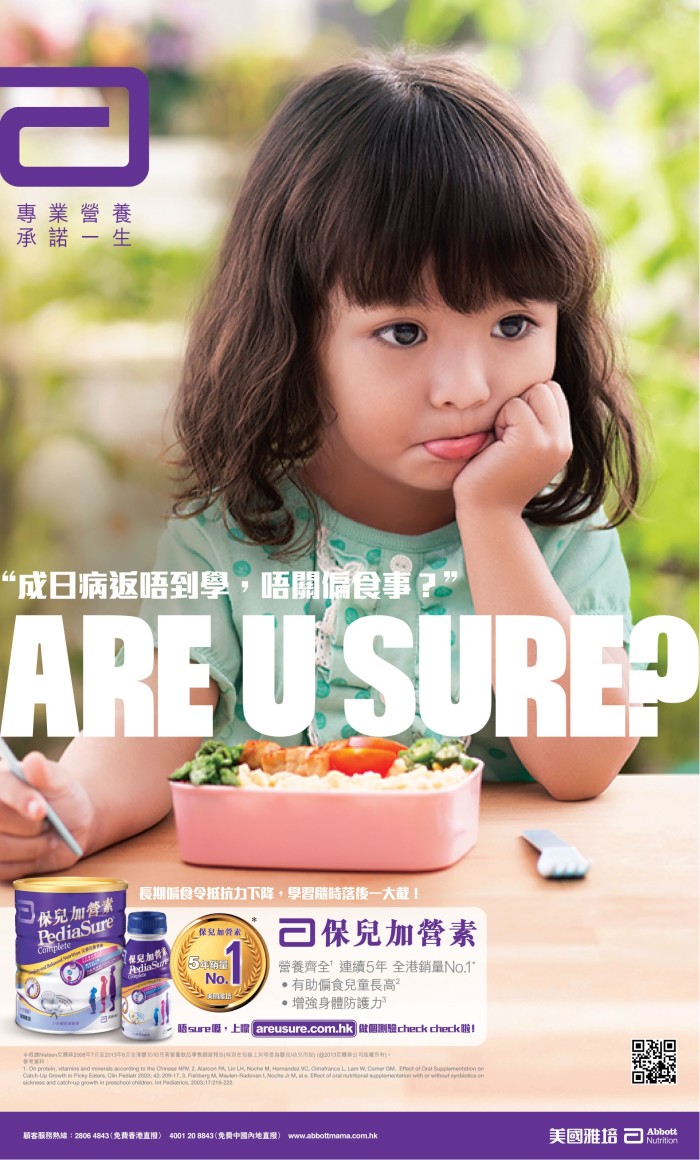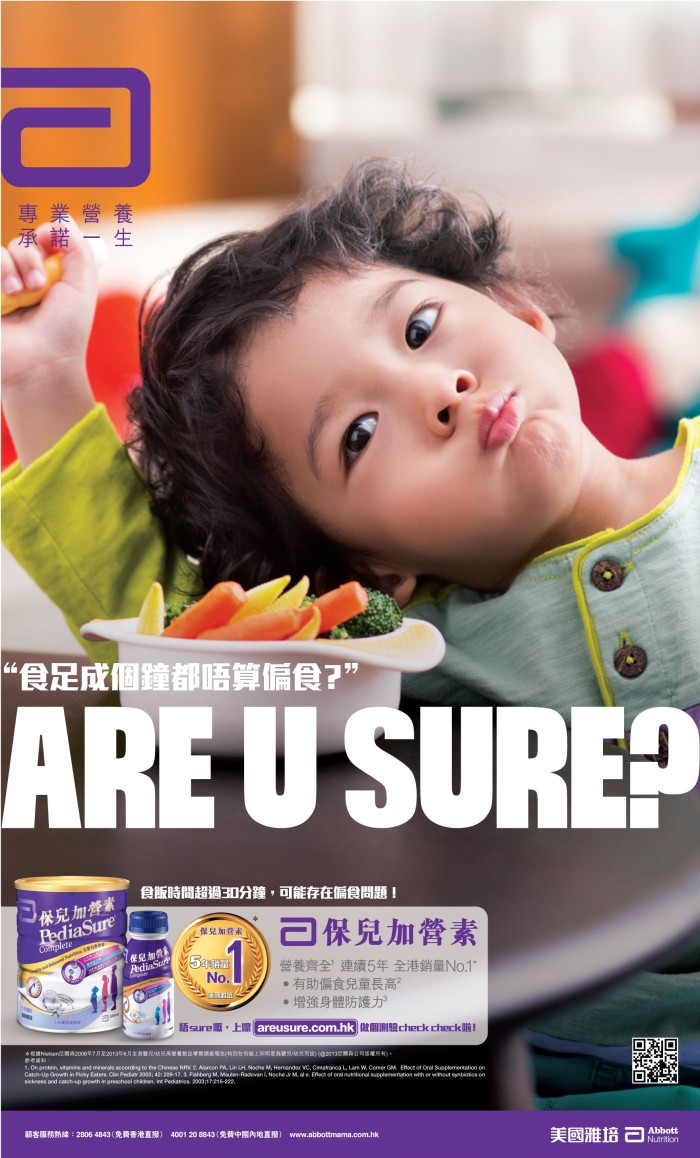 Alongside the ads is a documentary-style viral video to provocatively address the selective eating disorder symptoms among kids.
The agency has also come up with a designated website to solve consumer riddles with parenting content.
"Abbott Pediasure is already a sophisticated brand which has been leading the child formula market for five years. This campaign takes a next step for the brand to peruse a further growth," he added.
Media buying for the campaign is managed by ZenithOptimedia.
Credits:
Client: Abbott Laboratories
Agency: Leo Burnett Hong Kong
Brand team: Edward Ha, Natalie Lo, Corinne Cheng
Creative team: Erika Chan, Joe Chan, Claudia Wong, Suki Leung
Digital brand team: Peggy Hon, Pansy Pan, Herman Chiu
Digital brand team: Kennedy Pang, Hoi Yiu, Ivan Law, Keat Mok, Jimmy Chan

TV production: Isa Wai
TV production director: Frank Shek & Rick Chui of Happy Birthday