To mark its fourth anniversary, Japanese ramen chain IPPUDO (䞀鹚ć ') has crafted a new campaign inspired by Japanese superhero icon "Kamen Rider" (ćčȘéąè¶…äșș), giving the classic character a humorous twist.
The drive is supported by a HK$300,000-plus ad push spanning digital, social media, mobile, outdoor and in-store executions, created by Spice Creative. It has also appeared in the pop culture magazine 100 Most's print and digital editions.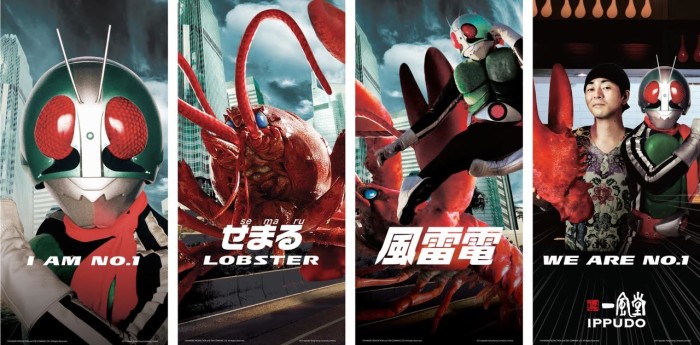 Gifts and staff uniforms:
"This campaign marks our first attempt to take up a brand-driven approach in order to stand out from the fragmented ramen market in Hong Kong," Andrew Huang, marketing manager of IPPUDO Hong Kong, told Marketing.
"Kamen Rider has a long history in Japan since 1971; he is the most ideal ambassador to present our brand's authenticity and longevity as a Japanese ramen expert."
The campaign has been unveiled with a comical video on IPPUDO's Facebook page about how the superhero beats down a "lobster monster" and turns it into IPPUDO's new product Lobster Tonkotsu Ramen.
"A good collaboration has to be supported by storytelling to increase the impact of the ad," Huang said.
"The management of Toei Animation (æ±æ˜ ) has given us a lot of room for creativity on this campaign as long as the heroic image of Kamen Rider is not disturbed, but history is one of its most valuable things, so we have tried to keep his original image as much as possible," he said, adding this was a win-win collaboration as Toei Animation had been planning to increase the character's exposure and awareness in Asia Pacific to sustain healthy product sales.
The campaign will run until the beginning of October following by a second wave slated to launch during Christmas.
IPPUDO has six stores in Hong Kong so far.
Credit
Client: IPPUDO Hong Kong
Creative: Spice Creative
Media: IPPUDO in-house team