The International Table Tennis Federation (ITTF) was called out for a double whammy. The organisation faced some head on social media drama for what the public deems as an "unapologetic" statement, after using an image on Facebook without giving proper acreditation.
In a conversation with Marketing, a spokesperson from the establishment clarified that following the post of the image, the organisation had received a complaint for not tagging the creators of the image. In his e-mail response back, he explained that he didn't know who to credit it back to because it was seen in a public space.
In the e-mail response, he also added "The photo had a reach of 35,000, which is already a credit to you and your work".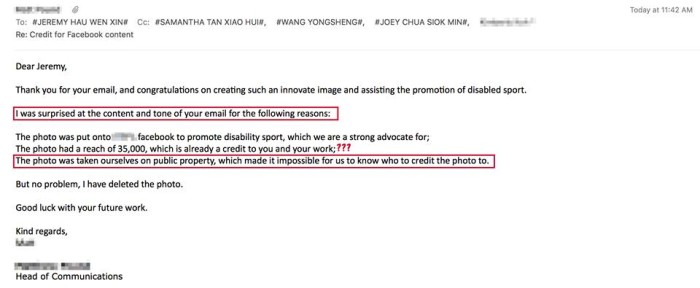 This line unfortunately was not taken well by many. Explaining himself to Marketing, the spokesperson said:
"The line was purely meant that it was great that their work has been seen by so many people, not that they should not be credited for their work."
He further added that the establishment appreciates organisations such as Project This Ability all around the world who are advocates of disabled sport. Since then, ITTF has also deleted the post and shared the student group's post from their Facebook page and tagged their page.
"I hope to do some work with them in the future to promote disabled table tennis and I hope they keep on the good work promoting disabled sports," he added.
And in case you were wondering, this is the image which was used: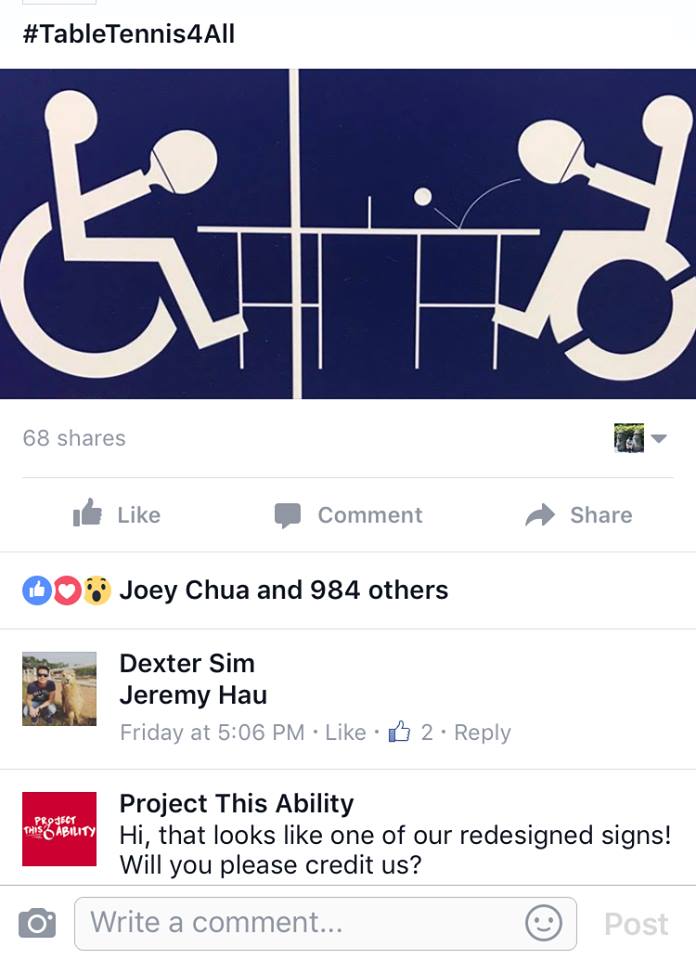 The image was created by a group of Nanyang Technological University (NTU) students for their final year project called Project This Disability. The image that was taken was of two figures portraying persons with disabilities (PWDs) playing table tennis.
The student campaign, called Project This Ability, aims to foster a sporting community of young adults with physical disabilities. It featured redesigned accessible signs at MRT train platforms to raise awareness of disability sports to its beneficiaries.
This is not the first time a brand or agency has found itself in such a tricky situation. Last year, local social media agency Dstnct found itself in a tricky situation with a local photographer named Zexun Tan when seeking permission for using an image from his works.
(Photo courtesy: Collin Wang)