Pokémon Go has caused quite a stir worldwide since its launch in July. Does the buzz still carry on more than a month after its launch?
Market research firm YouGov polled over 10,000 online consumers across Asia Pacific to investigate how popular the game is and how the game has changed the social behaviour of people who play it.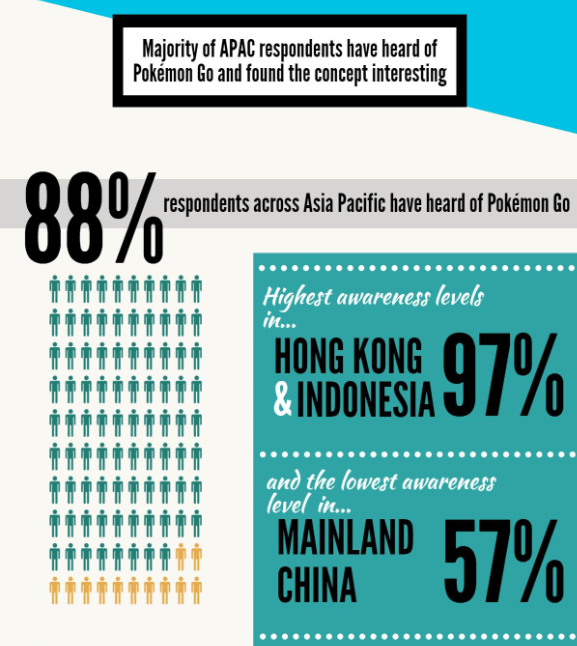 Almost 90% of the respondents (88%) across the region have heard of Pokémon Go, with highest awareness levels in Hong Kong (97%) and Indonesia (97%), and the lowest in China (57%).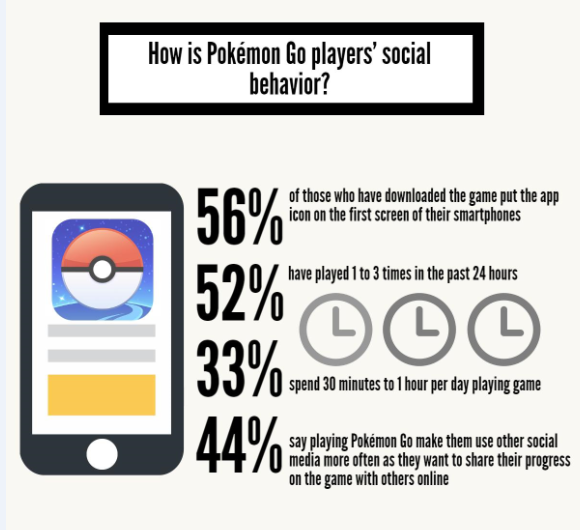 Looking at the impacts of Pokémon Go on the players' social behaviour and daily lives, 56% of those who have downloaded the game put the app icon on the first screen of their smartphones. Over half of them (52%) have played one to three times in the past 24 hours, and around one third of respondents (33%) spend 30 minutes to one hour per day playing game.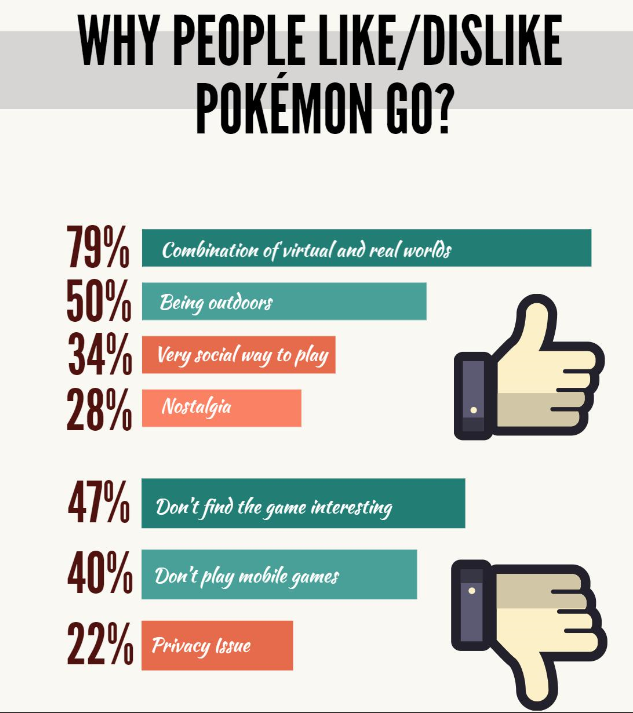 Almost 80% of respondents (79%) think the combination of virtual and real worlds and make Pokémon Go sound fun to play. Half of respondents (50%) think the game is interesting because they can have fun gaming and being outdoors at the same time. About one third of respondents (34%) like the game as it's a very social way to play. For just over one-quarter (28%), they say they have always loved Pokémon and this game just satisfies that feeling of nostalgia.
Meanwhile, among the 31% of respondents who don't find the game interesting, almost half (47%) say they don't see the point.  About four out of 10 say they don't play mobile games at all. Just over one in five (22%) of respondents say they have privacy and security concern as the mobile game needs to use their camera and geolocation functions.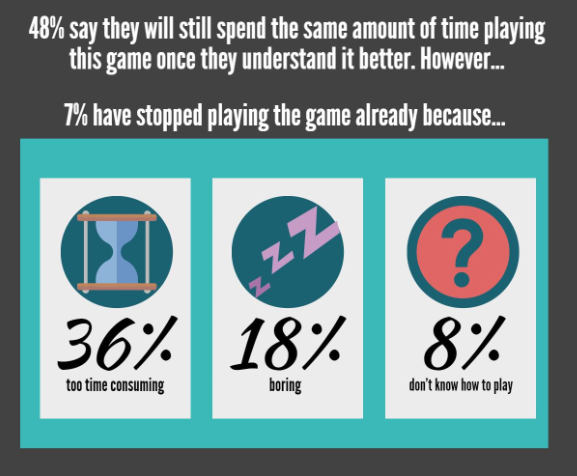 However, 7% of respondents have stopped playing the game already. Within this group, one in three (36%) think it's too time consuming and they don't have that enough time to play. About half this number (18%) say they don't find it interesting at all, and 8% say they don't know how to play.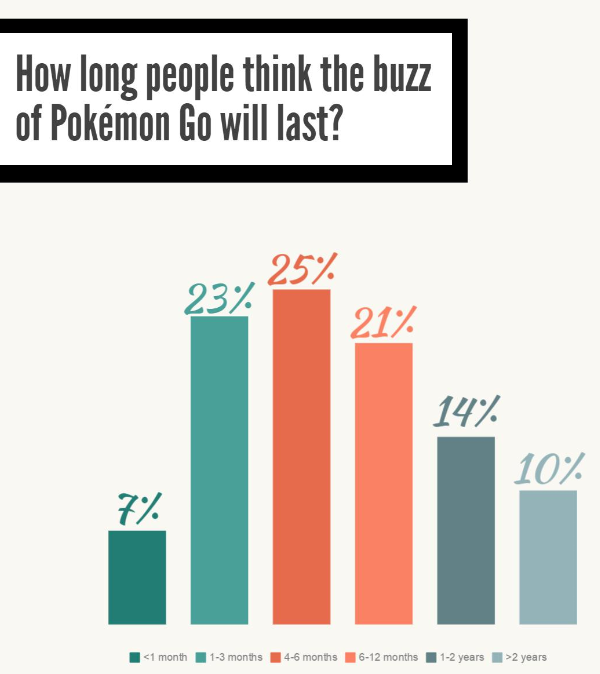 A quarter of the respondents in APAC think the buzz of Pokémon Go can only last for four to six months. 23% of the respondents think it can last for one to three months. 21% of respondents think it can last for six months to one year. Only one tenth think the buzz can last for over two years.
Data from research was collected among YouGov's panelists during 22 to 29 July 2016 and was weighted to be representative of online population. Sample size: Asia Pacific (n = 10,808 with 50% male and 50% female; Australia: 1,582; China: 1,547; Hong Kong: 1,060; Indonesia: 1,064; Malaysia: 1,156; Philippines: 1,157; Singapore: 1,123; Thailand: 1,473; Vietnam: 646)