With increasing consumer choice and purchase power, Chinese shoppers are getting more demanding and pragmatic.
TBWAChina has collaborated with Shanghai-based research agency Jigsaw International to produce a shopper report called Checkout China, an insider's guide to Chinese shoppers, which identifies distinct shopper profiles in China.
The study reveals the different stimuli behind purchase decisions in the FMCG category by looking through the lens of the brand, the shopper and the retailer.
By using a range of variables, including spending habits, shopping attitudes and the key drivers behind FMCG purchases, four different shopper archetypes were identified in the study:
Experience lover – who loves shopping and looks for a unique experience: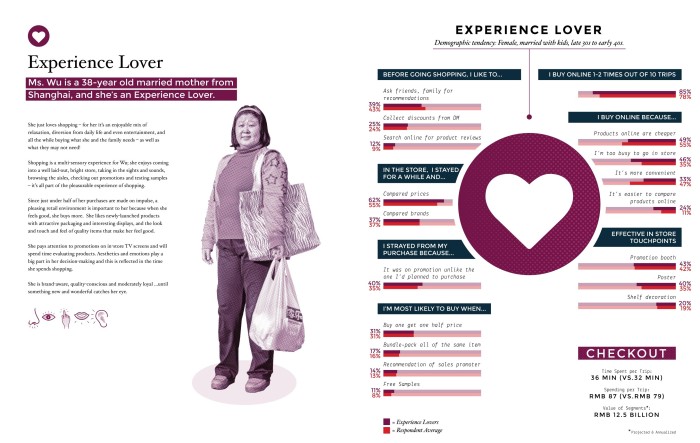 Precision planner – who is detail-oriented and willing to spend on high quality: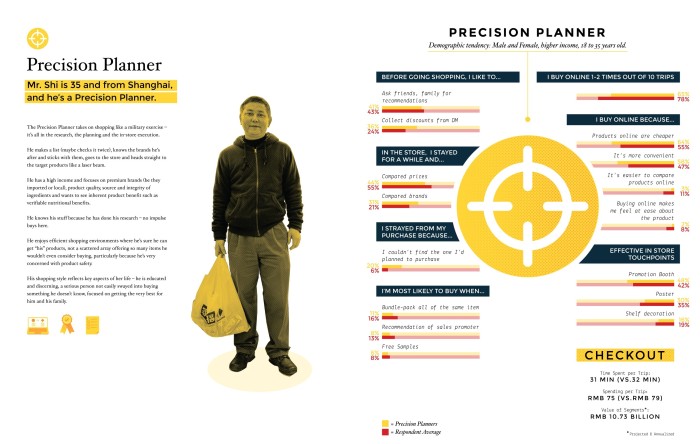 Time saver – who sees shopping as a mission and focuses on efficiency: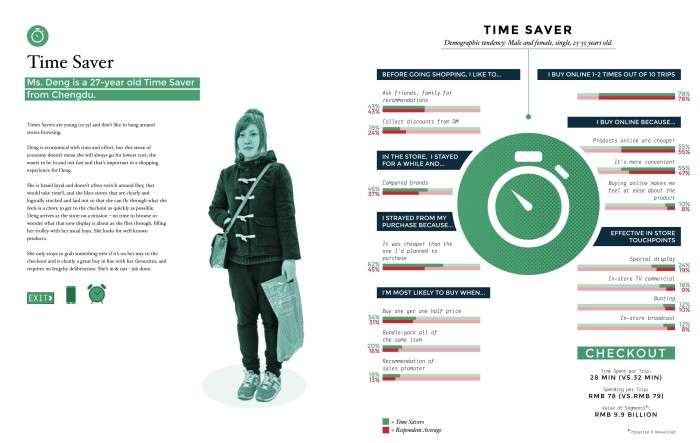 Strategic spender – who validates the price and value from comparison and wants to get the best deal: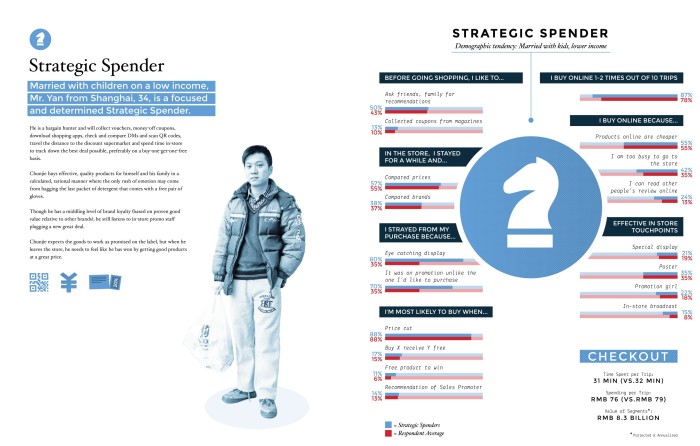 More than 20 interviews were conducted with chief executives and chief marketers of major international and local brands and the biggest retailers across China. Statistical, quantitative market segmentation research covering 900 consumers was carried out after a preliminary qualitative market exploration in tier one and tier two cities.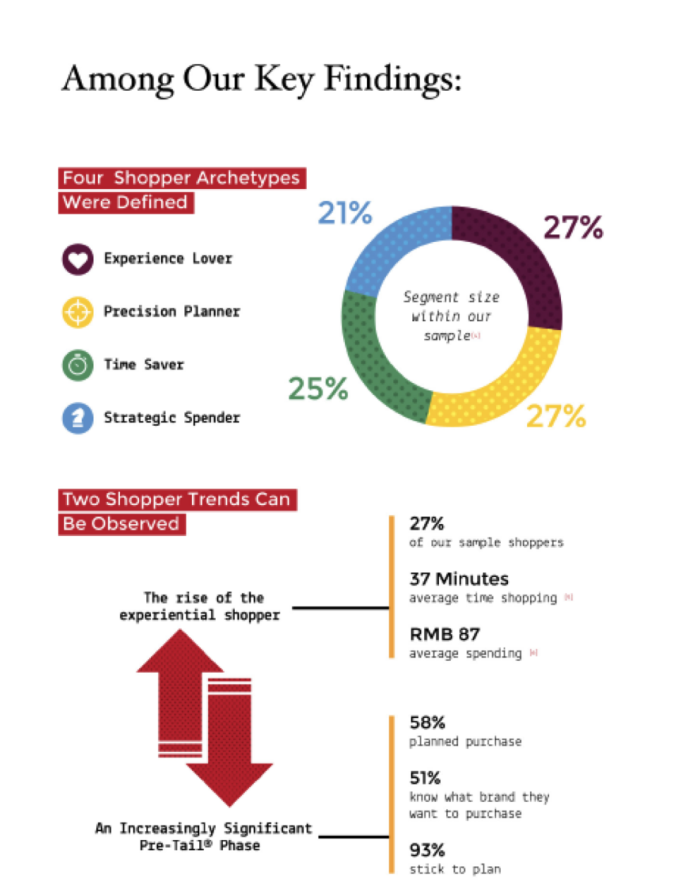 "It became clear that today's shoppers need something that goes beyond the transactional task of shopping," said Emmanuel Sabbagh, insight and strategy director of Integer China, and the lead researcher of the study.
"With a better knowledge of shoppers' behaviour, marketers can identify the epicentre of every shopper journey, and truly engage shoppers at the crucial moment."
Elisabeth de Gramont, group account director at Jigsaw, added: "These archetypes reflect an increasing sophistication among Chinese shoppers – they are becoming more demanding and have rising expectations toward brands and retailers.
"Chinese shoppers are no longer motivated solely by rational drivers such as value and convenience. In fact, the majority now have higher requirements on the experience and enjoyment of shopping – even in a hypermarket setting."
Ian Thubron, president of TBWAGreater China, said: "We've been committed to the 'Let's Talk Disruption' series of thought leadership and white papers for four years. 'Checkout China' is our latest contribution to the marketing debate. It will help both brands and retailers shape compelling shopper strategies in an increasingly multi-channel retail environment."