InterContinental Hotels Group (IHG) has launched a consumer awareness and engagement campaign for Holiday Inn Express in Singapore, accompanying the brand's rapid expansion in Southeast Asia.
The integrated campaign is based on the Holiday Inn Express global brand message, 'Stay Smart'. The campaign uses a humorous tone and a distinctive visual style to position the brand as the smart choice for savvy business and leisure travellers.
The four-month campaign, which rolled out yesterday, features a mixture of digital, print and out-of-home placements in Singapore, as well as PR activity, to target both inbound and outbound travellers.
The campaign will also feature specific social media activation, 'Holiday Hiccups', which will help to show "not-so-smart" travellers how to become Smart Travellers, using Facebook as its main platform.
According to IHG, Singapore is the fourth most visited city in the world and majorfeeder market to destinations in Southeast Asia, and hence was identified as a key source market for the brand.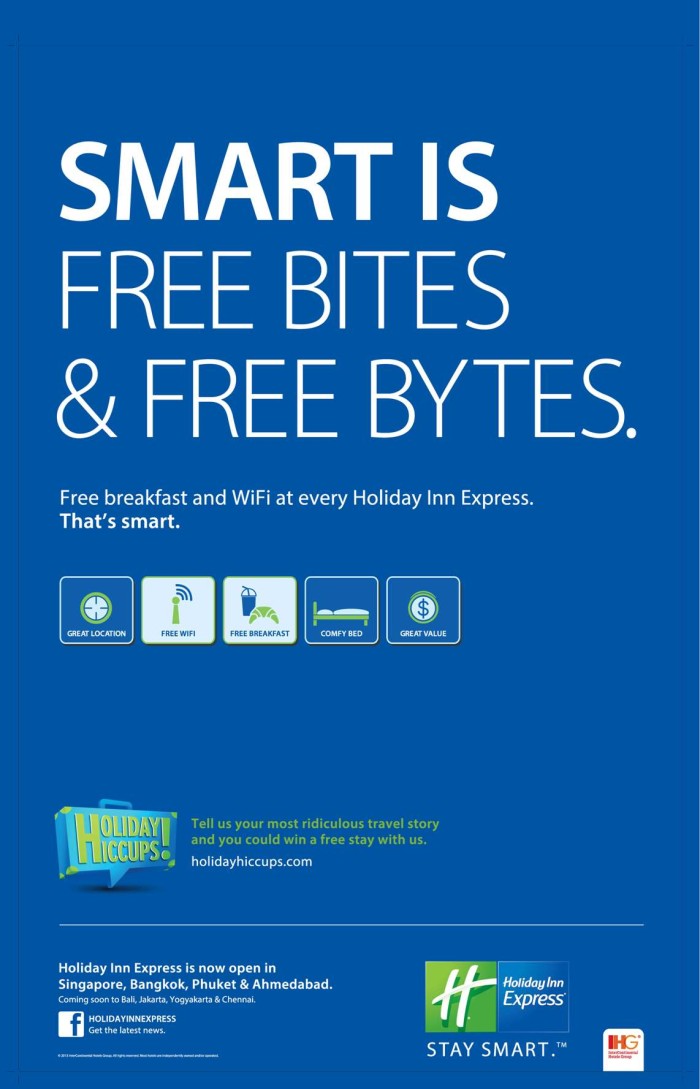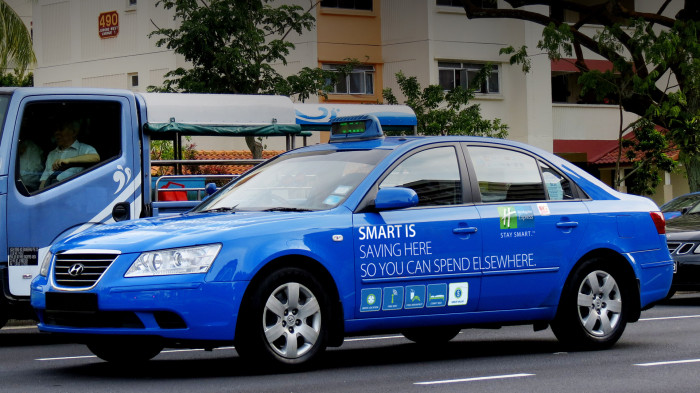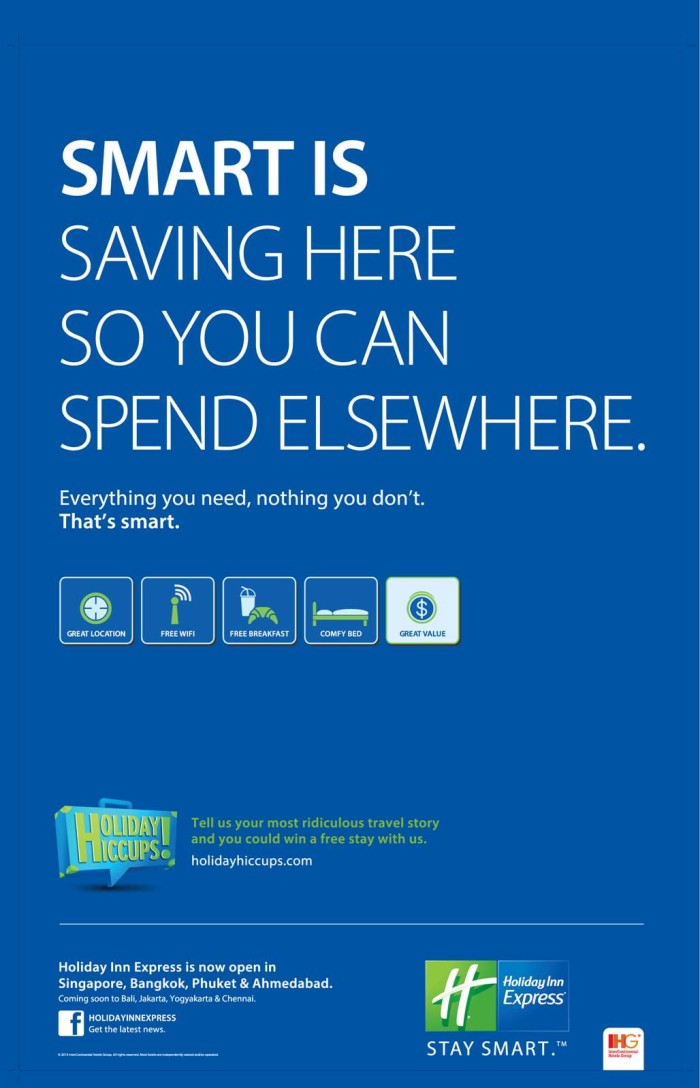 "As a relatively new brand to South East Asia – the brand's debut in the region was in 2012 – it's important that consumers understand what they can expect from a Holiday Inn Express experience. With so many new openings coming up over the next three to five years in the region, we decided the time was ripe for this campaign," Karin Sheppard, chief commercial officer, Asia, Middle East and Africa, IHG said.
Sheppard added that IHG saw itself as a brand that doesn't "take itself too seriously",  hence humour is central to the Stay Smart campaign.
''Stay Smart' follows the launch of Holiday Inn Express Singapore Orchard Road in July 2013 and paves the way for Holiday Inn Express Singapore Clarke Quay, which is due to open in first quarter 2014. There are 17 further Holiday Inn Express hotels due to open across Southeast Asia markets, specifically Indonesia, Malaysia and Thailand, over the next five years.