While the Luis Suárez "biting" incident is occupying the news, there's no surprise brands are scrambling to get aboard the buzz train with real-time tweets and Facebook posts. And the winners would be those who react the quickest, and the funniest.
This Listerine Facebook post comes with a tagline: If you want a powerful bite, be aware of your oral health.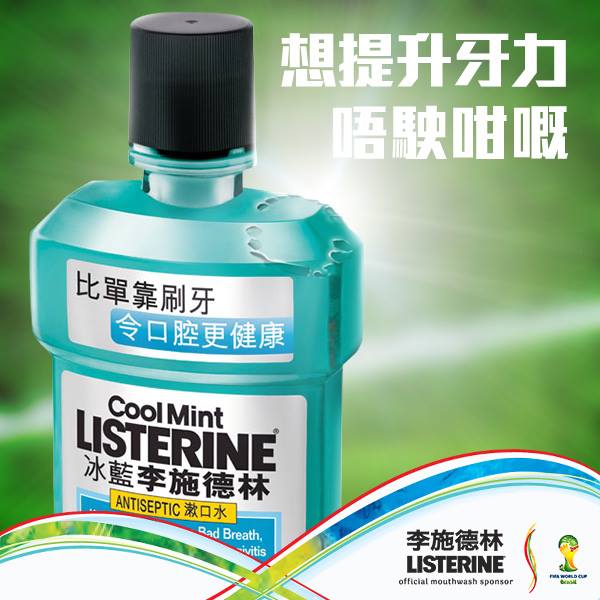 A simple "teeth bottle opener" image has earned Bud Light more than 900 retweets and 1000 favourites so far.
Relax, they're twist off. #biting #ITAvsURU pic.twitter.com/Kj69El7MRE

— Bud Light (@budlight) June 24, 2014
A bit primitive, but direct enough.
Biting is only okay when you're made of cinnamon and sugar. #BanSuarez #WorldCup pic.twitter.com/SPsWYih153

— CinnamonToastCrunch (@CTCSquares) June 24, 2014
This vampire joke gets mostly negative comments.
Fangs for the memories, Uruguay. #URU http://t.co/Uhx0XqyAem pic.twitter.com/S2fzMsLhPQ

— JCPenney (@jcpenney) June 24, 2014
And the winner goes to McDonald's, and its simplest tweet: Hi @ luis16suarez, if you are hungry, come to take a bite at a BigMac(translated). This simple line has garnered more than 64,000 retweet and 23,900 favourites so far.
Hola @luis16suarez, si te quedaste con hambre vení a darle un mordisco a una BigMac 😉

— McDonald's Uruguay (@McDonalds_Uy) June 24, 2014