Hotel Jen has launched a new marketing campaign labeled "the night light map" to encourage its guests to look beyond daytime sightseeing pursuits and to 'leave boring behind' by living on 'local time' after business hours.
The night light map is a data driven social campaign from Hotel Jen that invites guests to leave conventional guidebooks behind and see a whole new side of the cities they travel to.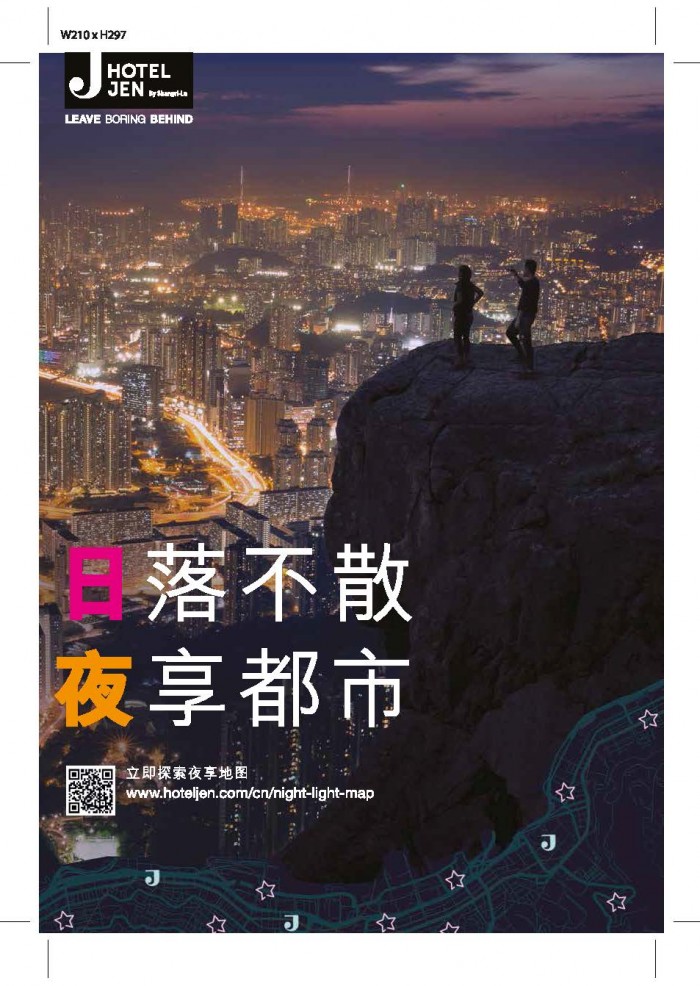 Using real-time geo-tagged social data from residents in each of the nine Hotel Jen cities (Beijing, Brisbane, Hong Kong, Penang, Singapore, Maldives, Manila, Shenyang, Johor), its agency DigitasLBi has created a series of living maps featuring local after-hours hot spots. The maps show where guests can go after dark to eat, play and relax like a local.
The initiative aggregates social data and maps it onto Google Maps, lighting up nightly hotspots including a selection of curated locations provided by Hotel Jen's key opinion leaders, called "Jensetters", and Hotel Jen properties. Only available when the sun has gone down, the map includes filters that allow users to remove all the touristy areas, follow the locals or browse Jen's curated locations. The night light map turns local data into a useful travel tool: a living map for authentic after-hours exploration.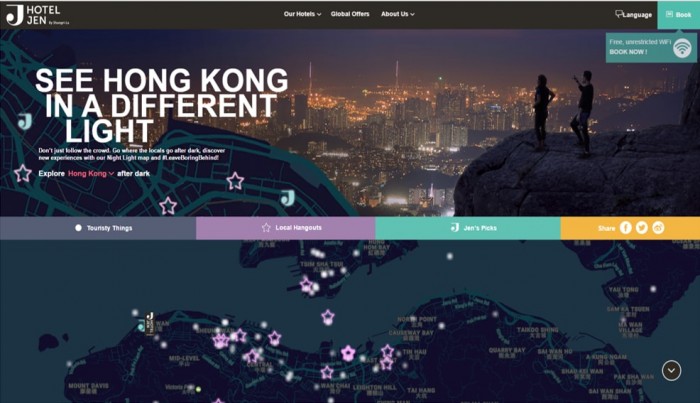 Campaign activity will also include display and print executions, as well as local partnerships and in-hotel activities from aqua-Zumba in Johor, to night hikes in Hong Kong. Hotel Jen aims to engage curious travellers with this utility, helping them to get immersed in a destination and explore safely after dark through a real-time and unfiltered local view as they leave boring behind.
Marisa Aranha, vice president sales and marketing said, "With the night light map we're using the power of data and social to tap into an unexplored area. We believe travel and hospitality brands need to look beyond traditional marketing activities in order to better engage with customers on an emotional level."
Lyndon Hale, executive creative officer of APAC DigitasLBi said: "This campaign will demonstrate the power of localised data, turning local tips into a useful map."