Hong Kong Airlines was announced gold winner in the category of "Best Event – Corporate" and bronze winner in the "Best VIP Event" at the sixth annual Marketing Events Awards which took place in Hong Kong on July 21, in recognition to its successful launch of 10th anniversary celebration event.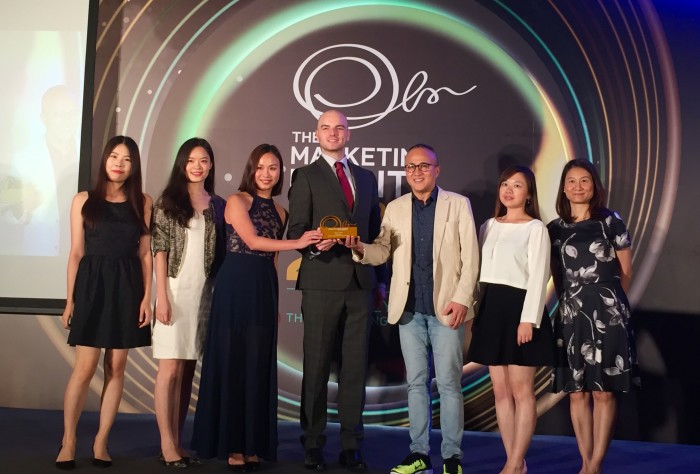 George Liu, chief marketing officer of Hong Kong Airlines (third from the right) and part of the team received the awards at Marketing Events Awards 2017.
To commemorate the Company's 10th anniversary since establishment, Hong Kong Airlines held a cocktail party on November 28, 2016 to celebrate its birthday. The event was attended by over 300 guests of government officials including chief executive of the Hong Kong SAR, secretary for transport and housing and director-general of civil aviation, business partners of the company, as well as the media. The venue was decorated to mock the airport, where guests "checked in" before "boarding" the main hall. Mock-up setting including a replicate of upcoming new VIP lounge at midfield concourse (MFC) and an A350 business class seat demo were created to introduce the key development of the company to be anticipated in 2017. The brand new TVC was announced on stage, together with the news of the upcoming route to Vancouver, Canada which would be the airline's debut in North America.
George Liu, chief marketing officer of Hong Kong Airlines said, "Hong Kong Airlines 10th Anniversary Grand Celebration is not only a 'celebration', but also a great opportunity for brand communication. The event was themed as 'Flying Beyond' which demonstrated the airline's rapid development and quality service in terms of the venue, rundown and highlights of details, which brought the guests sensational experiences. With the aid of media exposure, Hong Kong Airlines brand awareness has been continuously enhanced since then, helping to pave the road for the airline to march towards global markets."
"For example, thanks to the announcement at the event, the launch of Vancouver route drew public attention early, which contributed to the success of the inaugural on June 30, 2017. In the next two months, we will welcome our first A350 to the fleet, and the brand new VIP lounge at MFC. It is exciting to see the aspirations introduced at the event come true one by one. Thank you truly for the recognition from Marketing Magazine." Liu continued.
Marketing Events Awards is organised by Marketing magazine, Asia's leading source of advertising, marketing and media intelligence. It aims to honour the marketing professionals in Asia who have done an excellent job in marketing, event planning and management.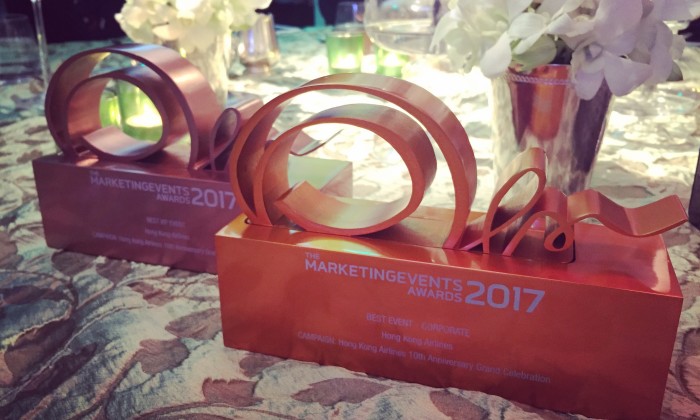 Hong Kong Airlines was awarded with one gold (Best Event – Corporate) and one bronze (Best VIP Event) by Marketing Magazine.
This article is brought to you by: Hong Kong Airlines.