Michael Page has weighed in on what you should be earning with its Salary Benchmark 2018. The top roles in demand, according to the report, are integrated marketing (traditional and digital), media relations and marketing communications.
Top industries include Chinese finance companies, tech start-ups and old favourites property and legal.
Overall, the report notes 13% increase in the total number of marketing positions over the past year, with a 11-15% increase in salary when moving jobs - a lucrative endeavour for those looking for a bump in pay.
Below are the salary tables for marketing, PR and related professions in 2018, broken down by industry.
Consumer products and FMCG



Financial services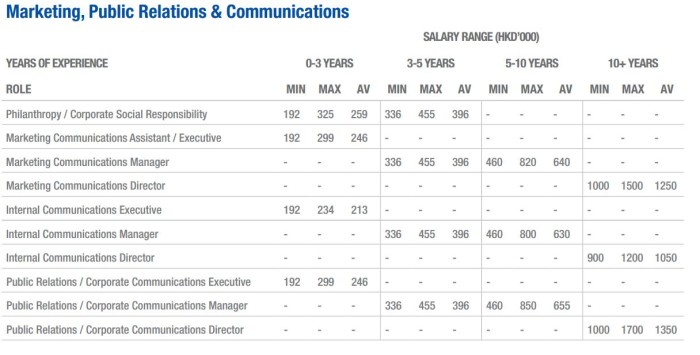 IT and telecommunications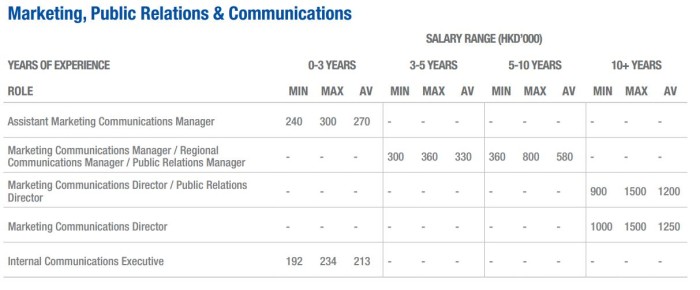 Manufacturing and industrial

Media and entertainment

Professional services

Meanwhile, the digital space has been identified as the growth engine of 2018 in Hong Kong fueled by the continued surge in e-commerce and fintech investments. To support these thriving industries, hiring managers in Hong Kong will seek digital marketing, social media and e-commerce managers.
Digital