Studio City, Melco Crown's US$3.2 billion Hollywood-themed casino resort opened its doors yesterday with a bold ambition to redefine Macau's entertainment industry.
Its high-profile launch was joined by A-list Hollywood stars including Leonardo DiCaprio, Robert De Niro and Martin Scorsese, who appear in the short film dubbed The Audition, themed around a Studio City storyline.
The commercial is believed thought to have been the most expensive ad ever made at US$70 million. The Martin Scorsese directed film premiered at the opening of the complex.
"The opening of Studio City stands testament to Melco Crown Entertainment's commitment to help to evolve and greatly enhance Macau's non-gaming entertainment proposition as we continue to work towards our strategic aim in supporting this world-leading leisure and tourism destination," said Melco Crown Entertainment's co-chairman and CEO Lawrence Ho.
James Packer, co-chairman of Melco Crown Entertainment, added that Studio City, would earn its place as an internationally recognised leisure destination, enhancing Macau's tourism appeal on the world stage.
One of the most notable features is the iconic Golden Reel – which the group claims to be the world's highest figure-8 Ferris wheel.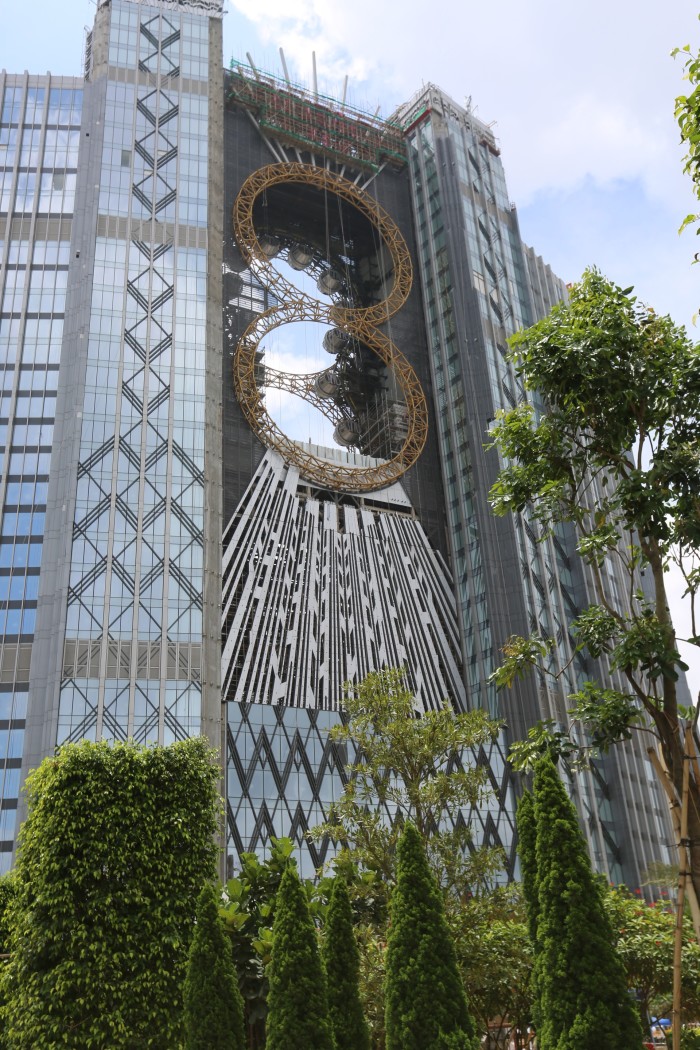 Other entertainment includes an action-packed 4D flight simulation ride, Batman Dark Flight; a 40,000 square-foot family entertainment centre and a Warner Bros Fun Zone.
On the retail front, the resort is equipped with a 300,000 square foot retail environment called "Boulevard", where the streets and squares are inspired by iconic shopping and entertainment locations, including New York's Times Square and Hollywood's Beverly Hills.
Studio City is located in Cotai, Macau, close to the Lotus Bridge immigration point which connects with Hengqin Island, and a future station-point for the Macau Light Rapid Transit.