Google is currently looking for a new country manager for the Philippines, Marketing can reveal.
Google Philippines confirmed that Narciso Reyes has left his post and the company is currently on the hunt for a successor. Reyes leaves Google after joining as CM in November 2012 and was introduced to the public during the launch of Google Philippines in January last year.
The internet giant has already posted a job post for the role last 27 February on Google's official recruiting site. Below is a snapshot of the said job post.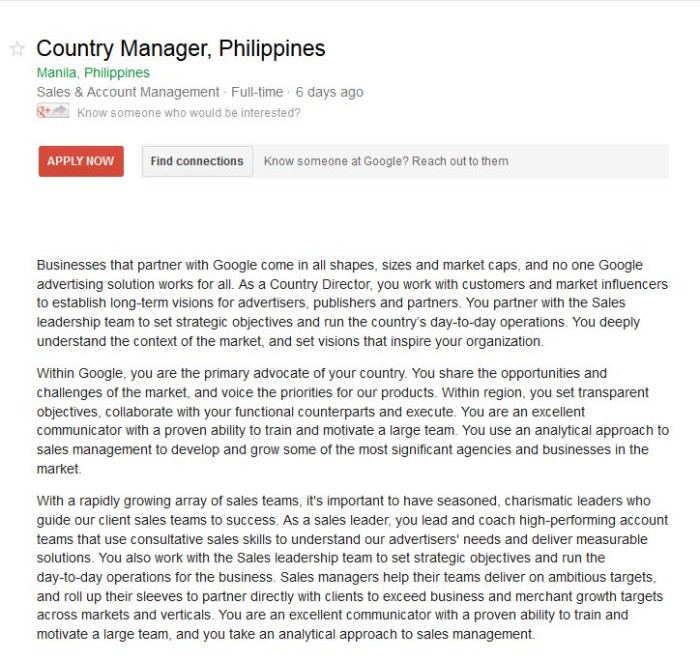 It is not yet clear where Reyes will be going but being well-known in the industry, companies needing his experience and expertise will most likely be knocking on their doors with attractive offers. Reyes joined Google back in 2012 as head of sales. Prior to that, he was the regional director of  social at Komli and sales director for Facebook at Admax.