Three years after leaving the top role at JWT, Desmond So has grown Uth Creative to 70 staff, with blue chip clients ranging from PCCW, Volkswagen, Sony and local brands Tai Hing and GoGoVan. The managing partner tells Jennifer Chan about the agency's ambitious growth plans and whether a growing number of new agencies in Hong Kong has reshaped the market.
What is Uth Creative and what does it stand for?
The name Uth Creative was born out of a belief that brands need to stay young to survive the changing market. This approach is at the very centre of our work, but merely scratches the surface of our identity.
What makes us distinguishable from other local agencies is we maintain our ideas over a long-term vision of branding for clients. We spend time to understand how creative can help clients to achieve not only short-term goals such as sales or awareness increase but long term objectives.
Some agencies maybe puritanical about aesthetics appeal in their works but in Uth, we believe strategy input and creative planning should have equal importance in advertising.
Of course, in most cases, clients walk into agency meetings prepared with certain strategic directions in mind but that's somehow different when turned it into advertising strategy.
So instead of following clients' briefs, we tend to participate in formulating the briefs to help define their objectives, and to provide long-term brand strategies.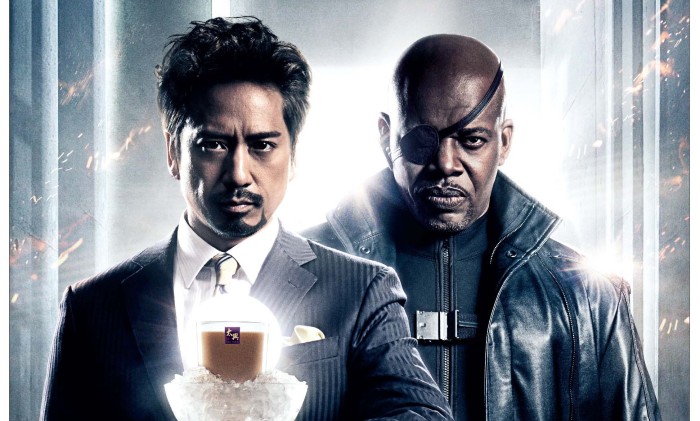 How did you apply this belief for the recent "My Hero" campaign for Tai Hing?
The key to successful branding campaigns is consistency. Any form of ambassadors or representatives for a brand should have a long term maintenance of a concept represented.
In Tai Hing case, the heroic image of Eric Kwok stands for the restaurant's products, especially their iconic canned milk tea. It lays a path to expanding the brand building exercise. Celebrity endorsement should only be the icing on the cake.
Interestingly, when we pitched the idea to Tai Hing, they never heard of either Eric Kwok or Iron Man. But at the end they are brave enough to give it a go. Apart from solving the problem of its aged brand image and bringing in female customers, Tai Hing has a longstanding wish to bring its name into modern shopping malls. After launching the campaign, Telford Plaza, who once turned down Tai Hing's wish, have moved forward to invite Tai Hing to open a branch in the plaza.
In another example, Volkswagen Gentleman Racers, we learnt that for customers who stick with a midsize luxury brand with the ability to afford a HK$500,000 motor, must be someone who are low-profile with discreet taste. The image we created for VW is a merger of adventurous and a sense of glamour.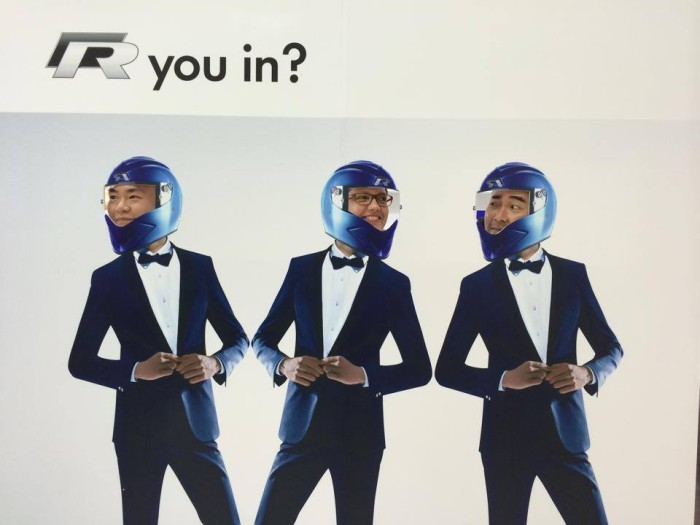 How do you response to the push back against the hero parody?
Audiences always have split views on something unexpected, which is somehow positive as no one pays attention on campaigns that do not worth talking about. In Tai Hing's case, what audiences can see now is just the tip of the iceberg in the entire advertising plan, as the ad is in its earliest stage for kicking off a long-term advertising strategy. There's a bigger picture to be unveiled.
How often do you do pitch?
Quite a lot, but selectively. No one likes pitches but it's somewhat inevitable when the grand ambition to expand the firm still burns. We have no intention to stay content as we believe the local ad industry still has great potential for development.
The key is to go for multinational clients. In the old days global clients tend to stick with 4As multinational agencies, but things have changed, due to a major shortcoming in big agencies.
This may work in many sectors but doesn't apply to the advertising space. Account servicing, for instance, often does not have a full understanding of clients, which is constrained by time limits or lack of resources. They act more like coordinators than an account service team; so as creatives, whose ego is too big to pamper clients and often detached with clients' business.
That harms the quality and efficiency of ideas and executions as the conflict between account servicing and creative department deepens. To redress this, we tend to include all departments, at least creatives and accounts service team, in our briefing and brainstorm sections with clients.
Big mergers between independent firms with agency giants looks like its back on the agenda, what is the future for Uth Creative?
We are looking to expand event marketing, capabilities in digital and social media to offer integrated services under the one roof. It's too soon to discuss merging with bigger parties as we've only been established for three years. That being said, the merger between Metta and Bluefocus is inspiring as it shows China firms now have a long-term vision.
There's a growing number of independent agencies, is there now a race to the bottom taking place?
All agencies are scrambling to compete for clients, but this leaves little room for them to fully understand clients' businesses. That being said, clients should not take advantage of ad agencies and expect to get bigger rewards for smaller budgets. The trick of putting rival advertising firms on one project in order to get better results may lead to a zero-sum situation, creating enormous pressure for agencies without getting desired results.