Prenetics
Danny Yeung
(CEO)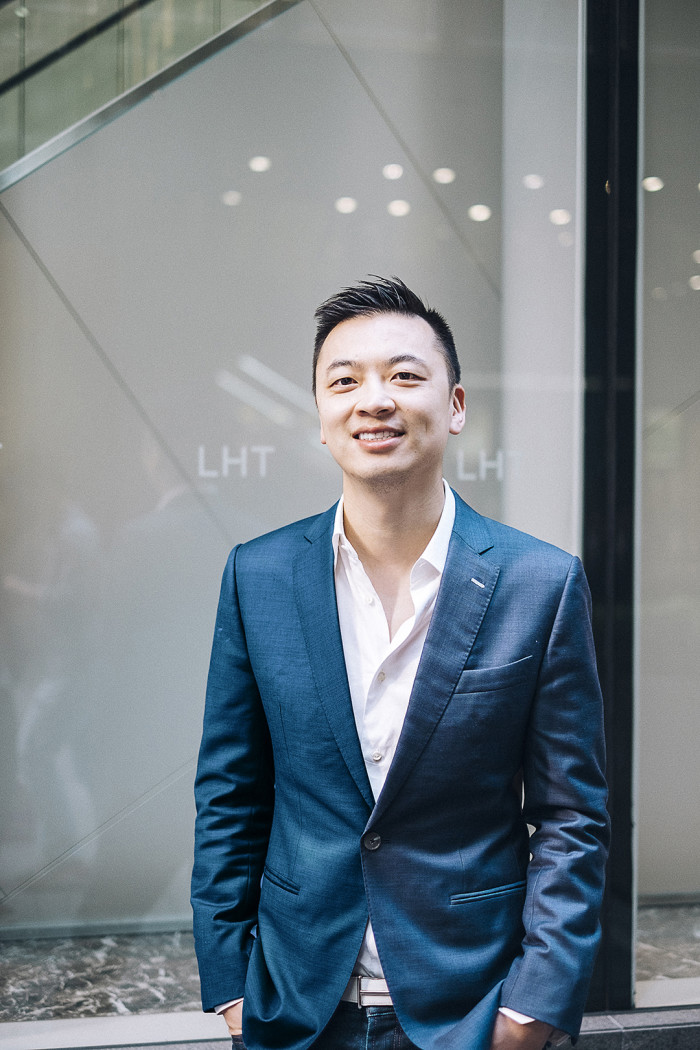 Among the inaugural in the AIA Accelerator programme is Prenetics, a DNA-testing start-up which has an ambitious goal to disrupt the medical and healthcare industry, helmed by former Groupon CEO Danny Yeung.
Yeung's determination of being an entrepreneur has never been shaken from a decade ago. From F&B to hospitality furniture, e-commerce to now med-tech, his extensive entrepreneurial experience has granted him the ability to pick up the basic technical knowledge and skills for healthcare and medical within a year from the internet, just as how he started his first e-commerce business uBuyiBuy.com five years ago with only four people.
Aside from growth in knowledge, Yeung's attitude towards new business has also changed alongside his discovery journey.
"At uBuyiBuy it was all about how to make the most money."
But after I left Groupon I started to see that what industry needs is disruption, or big innovation.
That's how he sets his mind to medical and healthcare.
"The experience patients have going to clinics is not much different to 50 years ago. We should be able to use technology more in healthcare."
The next big project in Prenetics will be bringing the iGenes pharmacogenomic test to Hong Kong and South Asia, which is set to launch this January.
With a price tag of US$500, the one-off saliva-based test is designed to help doctors and physicians identify how genes affect patients' responses to drugs to avoid adverse drug reactions.
Targeting chronic patients, the test covers seven key drug panels, including cardiovascular, psychiatric, pain, commonly prescribed, hypersensitivity causing, diabetes, paediatrics, and an additional panel for children.
A digestible report will be mailed to the test-taker within 48 hours, identifying the right drug and right dosage under all drug panels in one go. Test results can also be found via encrypted digital reports on the web and on mobile.
The test first came in 2001, but has since been sitting there just for research use for almost a decade due to developing the cost. Test per person at the time was up to US$100,000.
The bloom of generic test technology didn't come until the past two years, when the cost of sequencing dropped drastically thanks to the growth of computer power.
Now the test is more imperative. In the US, adverse drug reactions contribute to some 100,000 deaths each year, amounting to 4.5% of overall wrong medication (Journal American Medical Association).
Without the correct formula, another 10 million people end up in hospital, while 70 million have to seek medical help.
So far there is no such data available in Hong Kong, but 30% of Hong Kong's population is suffering from chronic illnesses, according to data from the Census and Statistics Department of Hong Kong SAR.
The new iGene test can ensure the patients' right drugs are tailored to one's genetic make-up, sparing medical expenses due to the wrong medication, estimated up to roughly US$3,200 per patient, and a total of US$213 billion avoidable healthcare-related costs. This represents a big room for business opportunity.
Yeung says the technology is now becoming more widely used in the US where an increasing number of hospitals have incorporated the test in their platforms, with the US Food and Drug Administration being a big supporter.
With a group of experienced scientists at Prenetics, a few hundred million Hong Kong dollars have been put into developing the project over the past six years to bring the test to Hong Kong.
Now the test equipment is all set at Prenetics' laboratory in San Po Kong. But there is still a long road ahead to get physicians and the public to accept the idea.
The biggest challenge, Yeung says, is to bring awareness to physicians and the public that they don't need to take a risk in trying the test.
"Breaking even is not my concern," Yeung explains, "our top agenda is to educate the public and physicians that the cost of taking the wrong drugs is way greater than taking the test. We aim to make the test part of their health practices," he says, confidently predicting the goal will be achieved within three years.
A physicians programme for the test has just kicked off this month, and has already received a positive response from participants, signalling optimism to the business' prospect. The company will be bringing the test to Southeast Asia and China in the near future.
"It's not only about money; it's about how can I actually help people, and at the same time, have a good business."