AIA
Steve Monaghan
(Head of edge)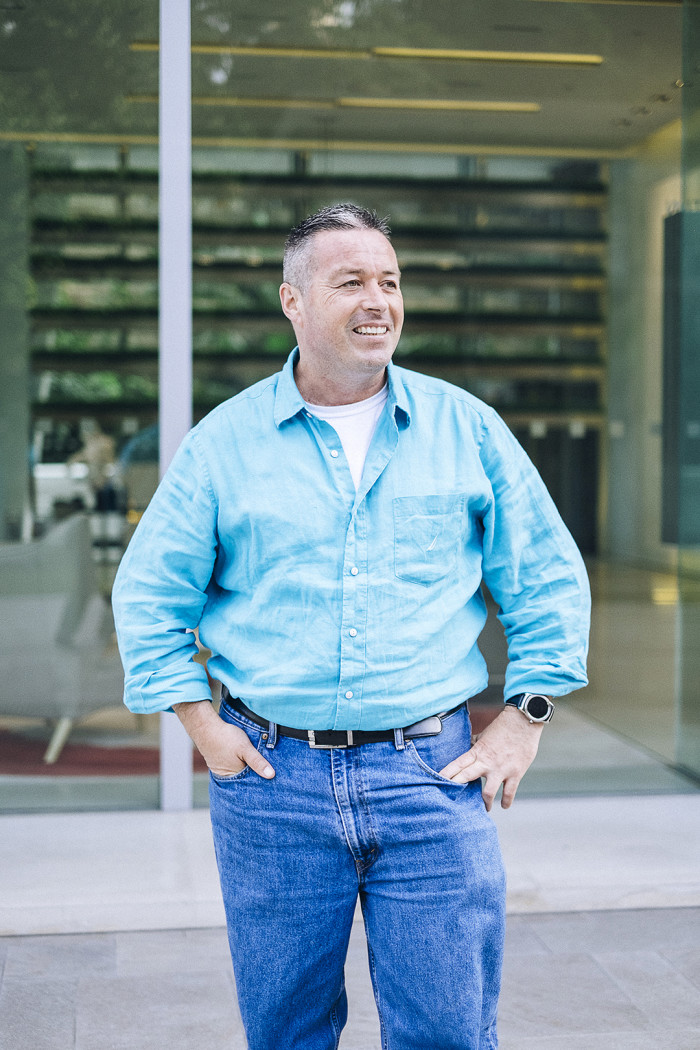 Everybody knows Steve Monaghan is in the field of technology and innovation.
His all-round expertise in these areas is reflected quite plainly in his job titles – from chief innovation officer at DBS Bank to now head of edge at AIA – and is built upon his two decades of banking experience from being e-commerce VP at Citibank, head of consumer finance at OCBC Bank to GM of individual group at Shinsei Bank.
Innovation carries a broad content and its definition varies over time. After witnessing the shift in the role technology has played in business for years, Monaghan believes we're at a generation turning point in the healthcare arena.
Many key markets in Asia are facing a generation healthcare crisis such as rapidly ageing populations, healthcare costs growing faster than CPI, salaries below CPI and diminishing tax bases, he says.
While locals are getting more health-conscious, healthcare has become the most sensible way forward for young entrepreneurs, even giant corporations.
AIA has joined the likes of DBS, Infiniti and Ovolo on leveraging accelerator programmes in the hope to bring in new tech start-ups to drive business growth. But it's well-known by now that the financial benefit of an innovation project investment is difficult to measure.
"In the short term, measurement has always been difficult and I think everybody would tell you that in innovation. But it's going to have impacts in revenue, expense or experience."
Upholding a branding slogan of "The Real Life Company", AIA is trying to shake up healthcare with technology innovation.
"Today's innovation means to look for new capabilities in new opportunities in the market.
"In AIA, we're looking at different layers and changes in the customer experience, and looking to bring in new capabilities for internal for reasons of productivity, or for customers in terms of better quality of experience."
With that in mind, a 12-week start-up programme – AIA Accelerator – debuted last year to support potential innovative businesses in healthcare, spanning biotech, wearables, genomics and applied wellness regimens, such as a product that gives you a 10-minute warning on a heart attack. The programme has entered into the second phase this year titled AIA Accelerator 2.0.
"You couldn't have done that just a few years ago. That's a totally different value proposition that we can take out to customers in time. One of the main differences here is the connectivity driven by mobility from phones and from the ability to analyse a very big data set, and using intelligent tools."
The programme represents a "tremendous learning opportunity" for the insurance giant to internalise innovative skill sets and capabilities that AIA lacks.
"Start-ups moves tremendously fast. They develop things that most corporations couldn't achieve, such as artificial intelligence. We look at how to combine our commercialism and tremendous space with their agility and creativity.
"The real magic of the programme is wrapping that agility and creativity with commerciality. This is a perfect mix."
Entrepreneurship initiatives as such also offer a unique alignment of interest for both the company and consumers as "every time we save people from getting chronicle ill we save money", says Monaghan.
"One of the most interesting things in insurance is that once you are my customer, I want you to be healthier and to live longer because the longer our relationship, the more money we make as a company."
Given the favourable economic environment, the entrepreneurial spirit in Hong Kong remains fairly dormant, albeit growing at a slow pace.
"Hong Kong has phenomenal entrepreneurs and a poor eco system; whereas Singapore has no entrepreneurs, but a fantastic ecosystem. Hong Kong represents amazing opportunities for innovation and a highly educated base."
A study from The Hong Kong Federation of Youth and Trade Development Council found that new entrepreneurs in Hong Kong among young adults was only 5% in 2014.
In view of this, the Hong Kong government announced in January it would set up a HK$300 million Youth Development Fund to support youth entrepreneurship activities. Yet, young entrepreneurs think more support is needed, saying rent control should be at the top of the government's agenda.
But Monaghan suggests young entrepreneurs should seek greater self-reliance instead of government support.
The moment entrepreneurs have to rely on a government, you know they're not entrepreneurs.
"If you look at China, would you say the Chinese government is right behind entrepreneurs? You see them working their way within the constraints of what exists. Entrepreneurs from Silicon Valley also complain they are not receiving enough support. But the reality is they all find their ways.
"If one thing that Hong Kong folks know, it's to find their way. They are very clear about who they are and what they're capable of, and have an almost refreshing level of confidence in a market that's hugely ranked by humility and understatement."
Successful innovation in this new era of digital is, to a great extent, based on a good balance between solving a problem and taking an opportunity, he notes.
"Most people would say find the problem and fix it. I don't think everything you can do in entrepreneur land can be described by problem as much as it can be described by opportunity," he says, citing Uber as a successful model which is able to provide value propositions where people will follow.
"Nothing in their technology stack is unique, but they have recreated such a fantastic new experience.
"It's not about the technology, it's about a business model using other people's assets to create a real customer experience that people love."