There are times when an advertiser needs to go to the market to select a new agency, but when it comes to pitch practices, one common gripe is the issue of "idea theft". However, the gripes don't stop there. Inti Tam talks to both in-house and agency marketers and explores their pain-points over the pitching process and ways to improve the client-agency relationship.
Idea theft is not new to the industry. It's a gripe on the lip of almost every agency professional.
With a plethora of pitches in the market, once an idea is shared by the agency, it is easy for clients to take the idea and run with it as their own, simply appointing an agency who would execute the same concept for a lesser price.
When your idea is taken
Stephen Chung, director at boutique creative agency Secret Tour Hong Kong, agrees that a potential client "stealing" an agency's idea during the pitching period is a common occurrence in the industry.
Chung says he has seen his ideas show up in another agency's work, but it was hard to prove the idea was "stolen", as it may have been a case of "great minds think alike".
"To be fair, as you're the creator, you tend to have a subjective perception that your idea was taken or copied," he says.
For the past three years, the creative shop has started demanding "commitment fees" to cover some of its costs for a pitch.
"Every time we prepare for a pitch, we will have to deploy half of our manpower to do so. I think the agency's worth is in their ideas, the idea is money."
He thinks charging for pitching is not only compensating agencies for their hard work, it is also beneficial to brands.
"Commitment fees will allow agencies to invest more into a pitch production that will help potential clients as it can guarantee better quality," he says.
Chung adds that the fee includes two rounds of pitching and will be deducted from the grand total if the company wins the project or account.
He freely admits that pitch fees can scare some advertisers off, and says the firm lost some opportunities when it first started implementing the fees, but adds, "you have to insist on what you truly believe in".
KK Tsang, founder of The Bees Group, which owns Secret Tour, noticed that some advertisers in the past would call up to eight to 10 agencies for a pitch – and for him, that is abusing the system.
Very often, some potential clients casually call for a pitch without being forthcoming about any issues that they foresee and what they really need from agencies.
"So, with the commitment fee, it makes them think again about what they really need, rather than just collecting ideas from different firms."
He adds that because the creative industry is a labour-intensive business, it makes sense to compensate the participating agencies for their costs.
"It's very expensive and time consuming to pitch for a new account as it eats up the resources of an agency," he says.
Besides Secret Tour, most of The Bees Group's subsidiaries also demand the commitment fee, he adds.
Meanwhile, Peter (pseudonym), a director of a local independent PR agency, agrees that pitching is an exhausting process.
He explains that before a pitch, his team needs to make time to do research and generate insights, ideation, formulate a plan and draft documents – which can take up to three weeks.
And don't forget, we need to also focus on our current client accounts at the same time.
"It is important for us that the people that will work on the account are the ones creating the proposal and presenting the pitch; we don't have a business development position to do all this work for us."
He adds that in Hong Kong it is common for some companies to invite agencies to pitch, but in the end not appoint anyone.
"They are idea searching," he says.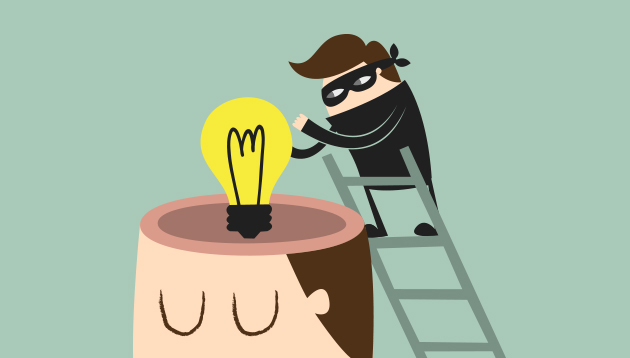 On the flip side, he understands it's possible the brand felt none of the agencies met its standards, but "perhaps they are taking all the ideas together from the agencies and combining them".
He also says he has seen some cases where his agency's ideas have been twisted and implemented with a cheaper agency or even in-house.
Although he thinks it's not professional for the client to do so, he doesn't want to prove the idea was "stolen".
The reality is that we will meet the client again at some point, and do not want to burn bridges.
To pay or not to pay
Peter adds that agencies should be compensated for their ideas, but he doubts it will ever be the norm.
"During my career of over 10 years, I've pitched hundreds of clients, and only one of them – an organisation from Europe – paid for the pitch process of those that were shortlisted to present."
He thinks paying for pitches would not only show respect for the agency's creativity and time, but would also improve the quality of the proposal.
"Unless they are paying for the agency to put the effort into creating a whole new presentation style, there is no incentive to be ultra creative."
Simon Handford, founder of local boutique creative shop ANON, points out another problem with the pitching and tendering process. He thinks the process is completely "impersonal", largely "because clients don't get close to the agency and realise how much the agency invests and how much the ideas are worth".
However, he thinks imposing pitching fees is not the way and also very hard to enforce. He asked, "what if the client doesn't really like the work?" and "is the agency going chase the client to pay after the pitch?"
A global communications marketing firm director, who doesn't want to be named, agrees with Handford, saying pitch fees have been an ongoing industry discussion for years.
"Unfortunately, we've failed to properly govern and monetise ideas. Some agencies try to recoup the cost once the work is done, some try and incorporate it into a 'planning and strategy' phase, while others will transparently charge for ideation."
Likewise, Giri Jadhav, regional vice-president of Ogilvy & Mather Asia Pacific, says in his view, any engagement should be paid, including a pitch, "but we'll never get there as an industry until we agree on what we will or won't stand for when it comes to new business pitching".
Transparency is needed
Another gripe that is often heard about pitching is the lack of transparency during the process.
Last year in November, Huawei was under the scanner for a lack of transparency. It was criticised by the UK's Marketing Agencies Association for its plans to create "an agency pool", claiming that the agencies were not made aware by Huawei of a pitch fee before the body's involvement.
One digital marketing manager of a Chinese property developer, who chose to stay anonymous, admits his company did call for dummy pitches for its digital account. While management had already chosen the agency, it needed to "satisfy the company's internal policy of getting quotations".
He says it might not look very ethical and professional, but "policy is policy", so the team has to comply with it and will try to streamline and optimise the process in the future.
Meanwhile, Peter says he has come across Hong Kong companies doing dummy pitches as well, and never appointing a single agency.
He urges companies to show good faith and to let the unsuccessful agencies know they are not being appointed.
It is far too common that agencies make a big effort for a proposal or pitch, and then never hear any feedback or results.
The pitching process
However, the pitching process can be a gruelling task for advertisers as well. John (pseudonym), a brand manager for an FMCG giant which oversees more than 10 brands in Hong Kong, says the company seldom calls for a pitch as it tends to foster long-term relationships with agencies.
"If we appoint a new agency, it takes time for the agency to catch up with our style and what we need from scratch," he says.
When it comes to picking the right marketing or advertising partner, he says the agency's stability, scale and flexibility are far more important than a track record.
"Even though they've done excellent work, the team or the creative people who created the campaign might have changed jobs already."
He explains that because the appointed agency has to orchestrate and execute marketing initiatives across different brands in the group, the team needs to be highly stable and flexible for the dynamic marketing scene.
He also points out the number of local people in the team is also crucial; as some foreign staff may not understand local culture and a campaign may not look local and authentic enough.
When agencies think the pitch practice is notoriously flawed, John thinks brands have to take a certain level of responsibility, especially when it comes to the brief that is given to the agency, as a clear and well-written brief can heavily affect the work.
A good brief is the foundation of a good campaign, it should represent 60% to 70% of the final output.
He thinks advertisers have to be honest and clear about their business goals, objectives and expectations by communicating with agencies openly about the budget in the brief.
To prevent idea theft, he says signing a non-disclosure agreement can help protect their ideas, but that wouldn't address the issue of the client taking the idea for themselves.
Brucemond Chan, associate marketing director of Fonterra Hong Kong, echoes John in saying that a good and clear brief is of utmost importance for agencies to kick-start a project.
She thinks even if the brief is not clear enough to move forward, the agency should be bold enough to ask questions and discuss with the client to close the loop, "this is very important and the client would appreciate the insightful input".
Chan thinks as a good marketing partner in an ever-changing world, agencies have to move beyond just producing a good presentation or a nice video, but come up with a holistic business strategy to help advertisers solve challenges and problems.
Seeking improvements
To ensure the best pitch practice for both clients and agencies, Zaheer Nooruddin, head of digital transformation at Shiseido, who also has more than 15 years of experience agency-side, admits while pitching is an exhausting process, he encourages vendors to go back to the basics.
"Be selective and don't pitch for everything, look for a good pitch or brief to work with," he says.
While there may be some flaws in pitching and some bad behaviours, he thinks "both sides have to be disciplined".
Ogilvy & Mather's Jadhav says a clear strategic objective in the brief is a must, in addition to a partnership commitment.
"If there isn't an agreed strategic objective – that should be at the heart of the brief before we embark on creative solutions," he says.
"It's OK to co-create strategy if that's the foundation of the brief, but there is still the age-old issue of an immediate change of brief once a pitch has been won.
It's a huge amount of wasted energy and resources once we win a pitch and throw everything out to start over again on the 'real' brief as the pitch process has largely been used to make business decisions.
He adds that from his side of the fence, the industry has talked a lot about how it can protect an agency's ideas and IP before accepting a pitch.
"Aligning to broad principles at a market level to ensure our IP is protected and some best practices are instilled is an agenda we need to rally around. It's time for action."
But ANON's Handford thinks pitching is not the right way to get an answer.
"You might get a lot of ideas that are quite nicely polished in a short amount of time, but you don't necessarily solve the problem," he says.
He thinks it's crucial for agencies to create a dialogue with clients to really come up with solutions.
"It's best to appoint someone based on their experience, track record, the work, recommendations and an agency that can work hand in hand to spend time to solve the real problems with clients."
He also suggested agencies have to choose their clients carefully.
Agencies need to pick clients and projects that help them build their portfolio.