This post is sponsored by Loob Holdings.
A larger-than-life boba dangled from the ceiling; below a massive ball pit that resembled a cup of bubble tea. Nobody knew what was about to unfold in the centre of KL's most popular mall, but what was certain was Tealive, a leading lifestyle tea brand from Malaysia, knew exactly how to throw one heck of a tea party.
Since its inception in 2017, Tealive has been the fastest growing tea brand in Malaysia and Asia, with over 300 outlets around the world, and is also the first tea player to introduce health boosters (known as Tealive+) to complement the drinks of the health-conscious.
These are just a few of the brand's many notable achievements, or what it would often refer to as "breakthroughs" (which is also synonymous with the act of piercing the straw through the cup). These breakthroughs led to the launch of this massive five-day celebration, which was aptly named "Tealive Breakthrough Moments".
Held at Mid Valley Megamall earlier this year, the first act of "breakthrough" in this massive par-tea started with never-before-created drinks – from exotic creations such as Chilli Mousse Milk Tea and Salted Egg Pearl Milk Tea, to international flavours such as Tim Tam Chocolate Shake and Vietnamese Coffee Mousse. These drinks were only available at the event. Fans were even given the chance to get behind the counter and customise their own bubble tea.
Beyond its own, Tealive was also keen on helping fans achieve their own personal breakthroughs, including the promise to use more than RM20,000 in the Breakthrough Wish contest to help those in need; as well as a strategic partnership with local oil and gas company, Petronas, and local university, UiTM, to hire their graduates for field training with Tealive outlets in Petronas stations.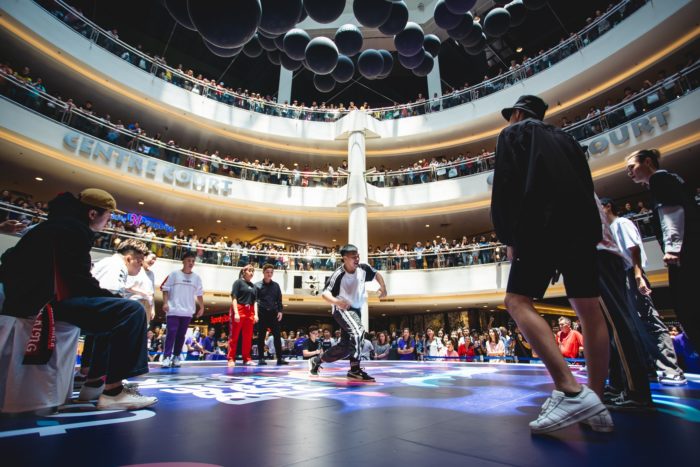 To conclude the event with a bang, Tealive converted the bubble pit into an elevated stage to host the Breakthrough Dance Battle among Malaysia's best dance talent. With more than 40,000 visitors and 15,000 cups sold throughout the five-day party, the vibrant showcase was indeed a fitting spectacle to finish the event.
Watch the highlights below or check out what Tealive is up to HERE: