Sing Tao News Corporation has announced a redemption strategy to encourage readers to redeem a free copy of East Week at select convenience stores.
The promotion asks reader to cut out the logo on the final issue of Sudden Weekly, which comes out today, and exchange it for a free copy of its East Week magazine.
Sing Tao announced the deal on East Week's Facebook page and its official website, which describes the time and store location where the magazine redemption is available.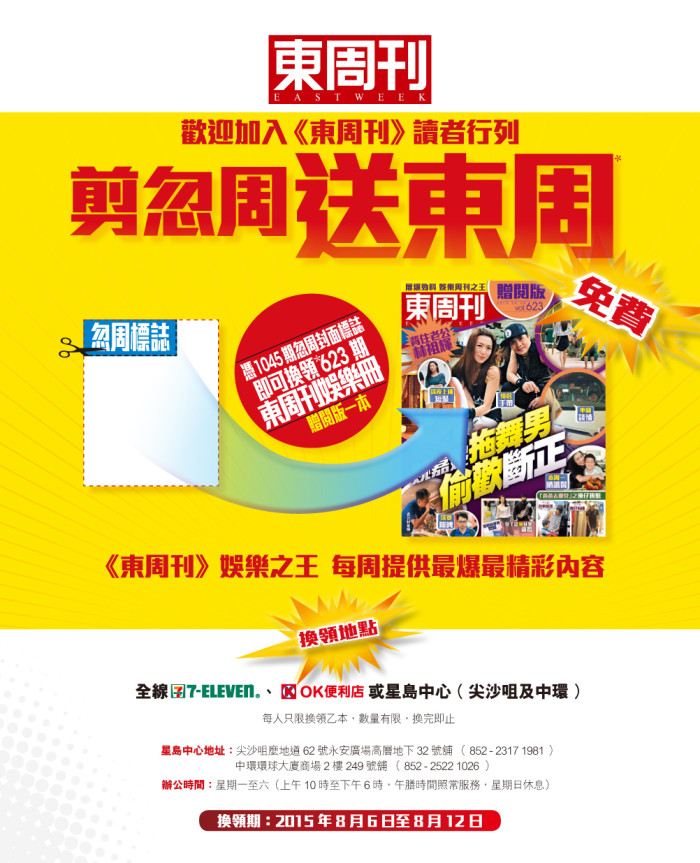 The post garnered 145 shares, 63 likes and 85 comments in one day, most of which were negative.
One comment, which said East Week will suffer the same fate as Sudden Weekly, netted more than 300 likes – more than the original post itself.
Another commenter suggested cigarettes would be a more popular redemption prize than a free copy of East Week. Others simply describe the strategy as "cheap".
The programme runs from 6 to 12 August.
The story is developing.