Chinese ride-hailing app Didi Chuxing (滴滴出行) and Hong Kong 7-Eleven have jointly announced their first promotional giveaway collaboration.
The crossover, involving Hong Kong's leading call-for-taxi App and Hong Kong's largest convenience store chain, is a move to boost the development of Hong Kong's application economy, allowing people to experience the convenience brought about by technology.
Starting from May 18 to June 7, new users of Kuaidi Dache can download Didi's Kuaidi (快的打車) app and register as a new user, to earn four $22 7-Fans e-cash coupons (with a total amount of $88) upon taking the first ride.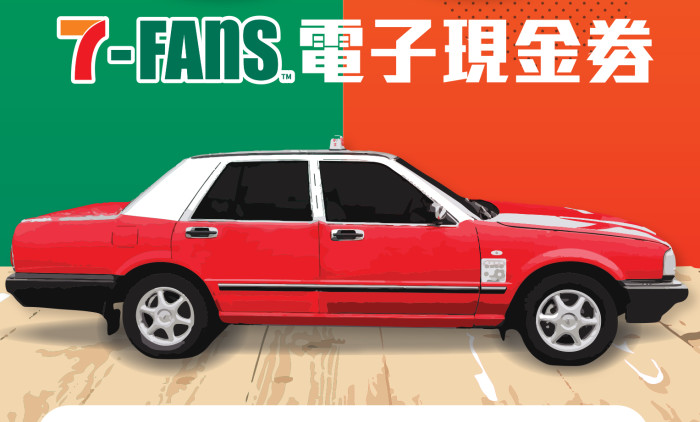 Existing users of "Kuaidi Dache" can also receive four $22 7-Fans e-cash coupons (with a total amount of $88) by recommending three friends to download and register as new users.
Rose Yeung, sales and marketing director of 7-Eleven Hong Kong & Macau, said, "We are delighted to collaborate with Didi to bring brand new experiences to our customers in Hong Kong. 7-Eleven strives to bring innovative products and services to the local market, and this collaboration echoes our innovative culture – to connect our mutual customers through two mobile applications and enable them to enjoy 7-Fans e-cash vouchers to shop at 7-Eleven. It is a combination of online and offline shopping experiences, which I believe would bring novel brand experience to our consumers."
The campaign will be promoted on various channels, including print advertisements in newspapers, and 7-Eleven's digital portals on Facebook, LINE, as well as in-apps ad in 7-Fans and KuaiDi app.
Last week,  Apple made its $1 billion investment in Didi, a move that Apple chief executive Tim Cook said would help the company better understand the critical Chinese market.