An Ogilvy stalwart, executive creative director of OgilvyOne Singapore Melvyn Lim talks about what makes him tick and which rockstar he's named his son after:

How'd you stumble into this industry?
Right after leaving a really cool creative shop I set up with a few friends, I pursued my own interests, working on mostly album covers and website builds for big music bands like U.N.K.L.E. and Sasha.
Then the call came from Ogilvy to freelance while an art director went on his national service. I did that for a long while, even gave myself the title of executive freelancer. It's been quite a journey – from freelancing to running the creative department today.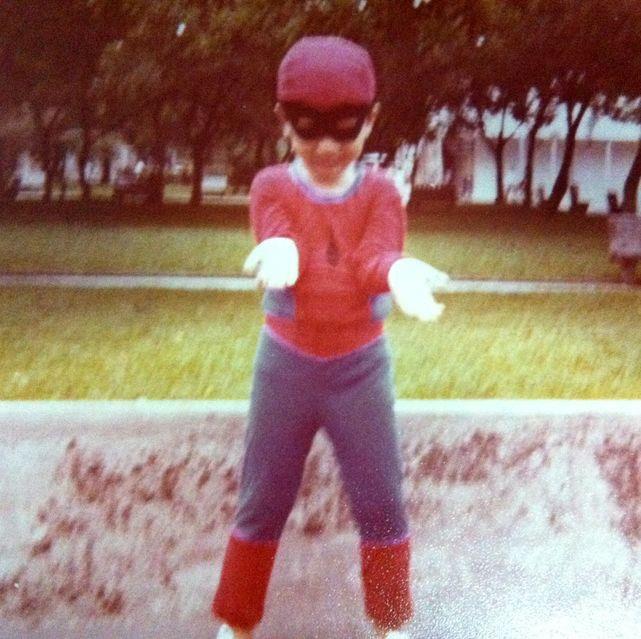 Harshest thing anyone has said to you?
I really don't remember any of them. It's never easy when it happens but I tend to not get angry. I get even, then I forget. Honest. 🙂
Meanest thing you've personally said to anyone? And do you regret it?
I once said this to our Chinese flash programmer: "他妈的,Yugop (Nakamura)做得到,你做不到?!"(Haha not really, it was the beginning of a beautiful relationship.) Sorry I'm not translating that.
Proudest moment in your career?
I have three at this very moment: When we picked up The FWA People's Choice Award for Google Ramayana in 2013 it was a capstone in my career.
Then when we won two of the most significant pitches in Singapore last year – the integrated business on Singapore's largest telco provider, SingTel, and all marketing communications around Singapore's momentous 50th anniversary of independence in 2015, working with Singapore's Ministry of Culture, Community and Youth (MCCY).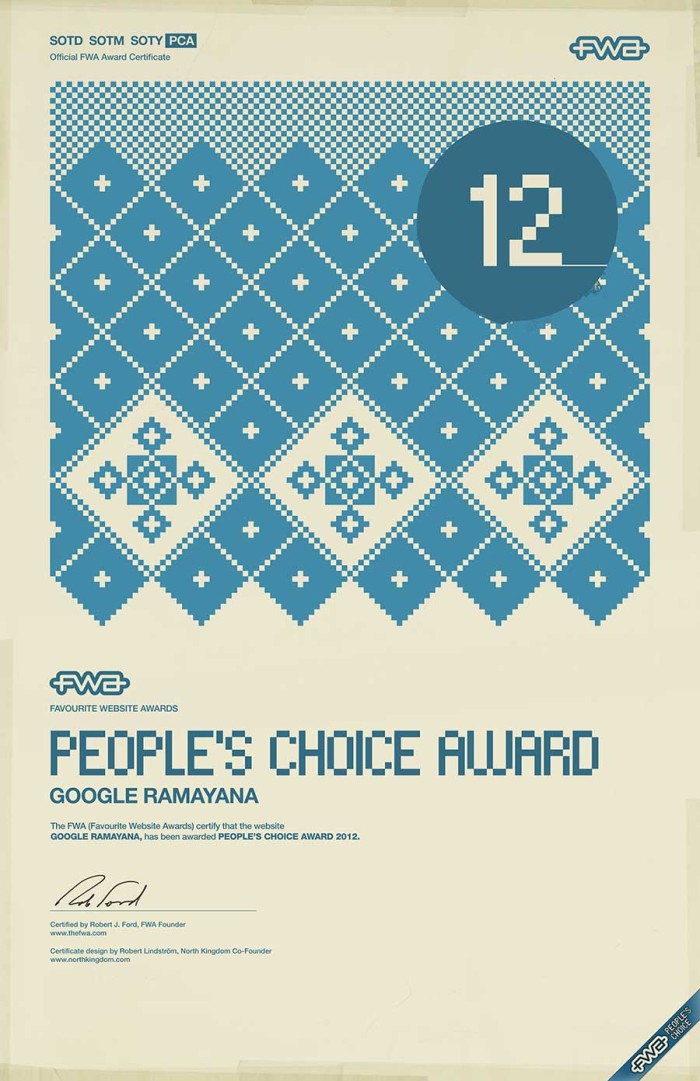 A mistake in your career you won't forget?
I am now master of the office Cisco polycom. I know how the "mute"button works now.
Weirdest thing you've ever done in your career?
We spent months building a website for car passionates, then two weeks before launch we were asked to build in accessibility for the visually impaired. Yes, a website about cars for the blind…
How do you get inspired when you aren't?
Most people I believe go through some sort of a ritual before they start on a piece of work. Like making a cup of coffee, having a cigarette or even going for a run. I launch iTunes and turn on shuffle (I sometimes forget what albums I have, this is a good way of rediscovering new music).
I also occasionally break into a body spasm of sorts.
Mentor you look up to most?
Peter Moss (my first boss) who taught me never to stop being a sponge – absorbing knowledge and curiosity. Thom Yorke of Radiohead for showing me it's OK to be different and still have a successful career. Wes Anderson and Stanley Kubrick for the introduction of One-Point Symmetry in composition. And Kurt Cobain for Simplicity in structure.
What makes the difference between an average creative and a mind-blowing one?
Curiosity. To quote Ralph Waldo Emerson: "Unless you try to do something beyond what you have already mastered, you will never grow".
Most frustrating thing about being a creative?
I actually think the act of feeling frustrated is an essential part of the creative process. We often talk about the moment of epiphany, never about how we got there.
A dream brand you would like to work on and why?
Telltale Games, please call me.
(Named No.1 in Fast Co's The World's Top 10 most innovative companies in Gaming and for bringing The Walking Dead game to mobile)
How you wind down on the weekends?
With my family and my nine month old son, Damon (named after the lead singer of Blur of course). And graphic novels and more music if I can find the time between daddy duties.