What annoys men the most in a relationship? Invalid questions from girlfriends.
Yet interestingly enough, that's what Compass Visa giving out for couples in its Valentine's campaign – a list of questions related to their journeys of love and daily habits.
And yes they do mean trouble, as the spotlight of the campaign is a set of "conflicts resolving" function cards with a title "Compass Visa and my 'Kong girl' wife" (Compass Visa X 我的港女老婆), that participants would receive after finishing the quiz.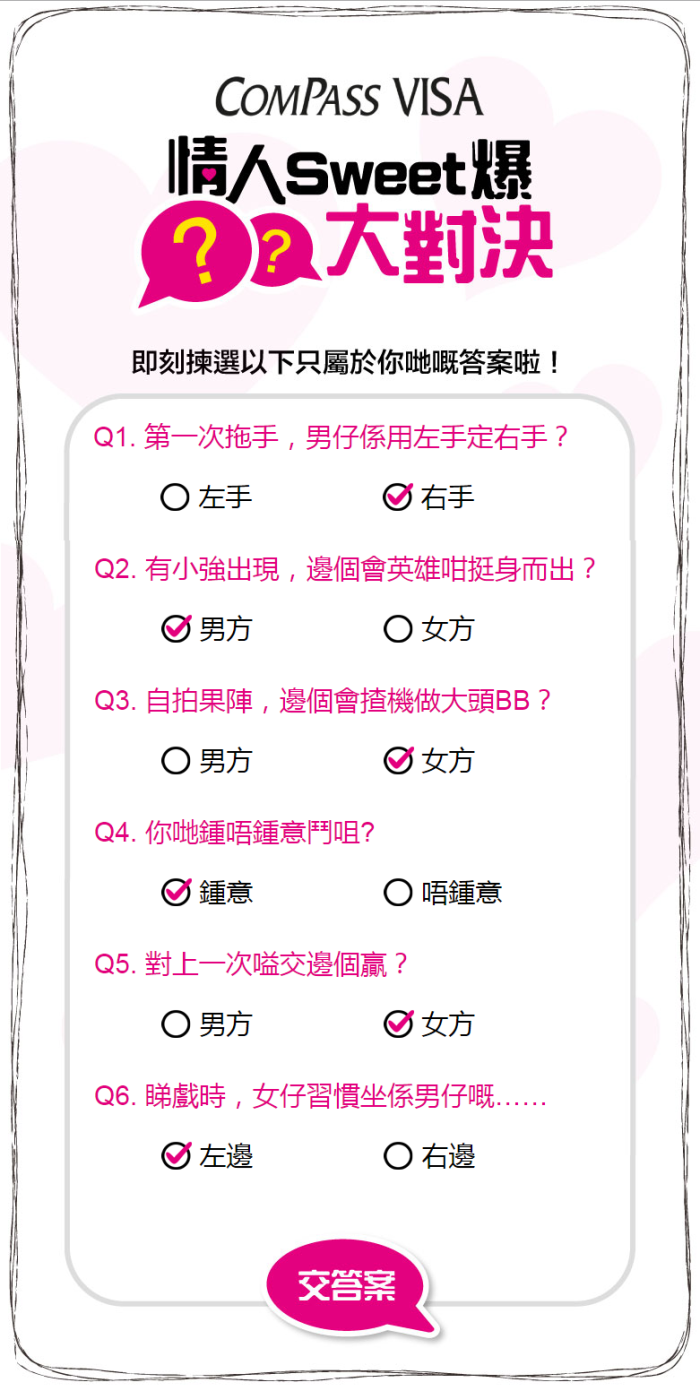 The cards, designed by local illustrator Cuson Lo, aim to help resolve conflicts in a fun way and can be accesses on Compass Visa's campaign site. A social sharing element takes in Facebook, WhatsApp and LINE.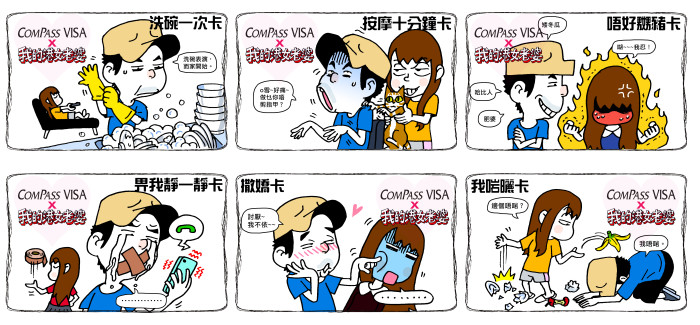 The game can be initiated on Compass Visa's mobile campaign site, where participants can share the game on Facebook, WhatsApp and LINE. Participants are required to join the game in pairs to amp up viral power.
"We've always focused on lighthearted and funny content in our campaigns to engage customers, but interesting content is not enough these days. It has to be quick and successive to keep audience attention," said Calvin Ng, vice president, Compass Visa, cards and unsecured lending, at DBS Bank Hong Kong.
"Digital, especially social media, will be our main platform for customer engagement. We will roll out more viral videos and online content that can drive users to share."
The campaign will run until Valentine's Day.
Credits:
Digital marketing agency: CMRS Digital Solutions Ltd.
Managing partner: Mark Chan
Associate account director: Ryan Tse
Social media executive: Florence Li
Social media assistant: Chiling Man