Chinese travellers prefer family trips compared to their western counterparts, with a trend in having shorter but more frequent family vacations, according to a latest report.
Conducted by YouGov, Agoda's survey 'Family Travel Trends 2018' showed that seven out of 10 families globally take at least two family vacations a year. Chinese travellers went on three family trips in the past year on average. 69% of Chinese respondents have traveled with their core family in the past year, 9% with extended family and 30% with grandparents and/or grandchildren.
The survey also looked into the duration of trips. A four to seven night stay is the most popular duration for family holidays globally but there are large variances across markets. In the UK, a four to seven night stay made up 41% of family travel in the past year, while Chinese families were most likely to stay up to three nights.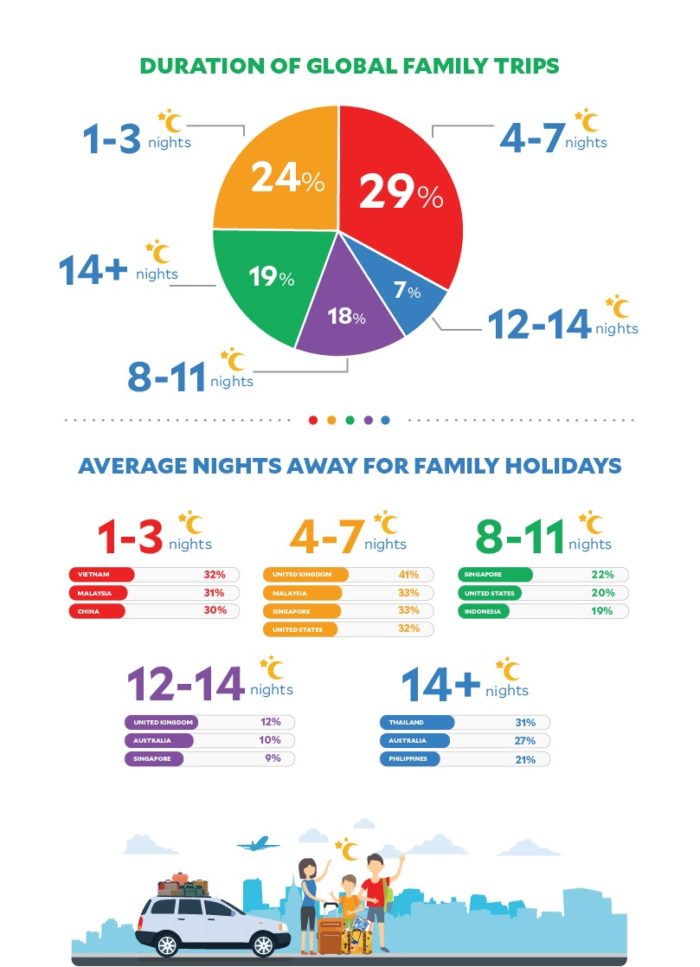 Relaxing (65%), spending quality time with family (65%) and trying new things (44%) were top three reasons for Chinese travelers having a family trip, thanks to long working hours and distractions of modern living.
More people used international and local Online Travel Agencies (OTAs) to book family holidays in the last 12 months, according to the survey. It also revealed that hotels were still the most popular type of accommodation for families, followed by holiday homes, B&Bs and all-inclusive resorts. Cost, safety and activities were the top global considerations for family holidays compared to holidays with non-family or alone.
The top three concerns among Chinese travelers were falling sick (45%), having disagreements with their family (20%) and the standard of accommodation (13%) when traveling with their family. 
"The family travel segment is growing rapidly and the needs of this group of travelers are unique and diverse," said John Brown, CEO of Agoda.