COMPANY:
CELCOM AXIATA BERHAD
EVENT:
TIME TO MUXIC WITH XPLAY 2013
DATE:
2-30 NOVEMBER 2013
LOCALE:
MALAYSIA
EVENT OBJECTIVE:
To engage youths through music for Celcom's Xpax, its prepaid youth brand.
EXECUTION:
Telecommunications firm Celcom wanted a platform to engage youths. It associated itself with a music themed event, "Time to Muxic."
Time to Muxic with Xplay 2013 is a "free-for-all" event where guest are able to register online via Xpax's Facebook page or at the event itself.
For this event, Celcom partnered with hitz.fm for the event in Borneo Convention Centre Kuching which was held in conjunction with the hitz.fm Sarawak Birthday Invasion on 8 November.
Xpax launched the campaign through print, radio, online, social media, on-ground, Astro HITZ.TV and through publicity from the local press and Celcom outlets. Posters were distributed in commercial areas, such as shopping malls, colleges and restaurants as well.
Xpax customers received special privileges such as free drinks, entry as well as backstage passes to meet the featured local artistes.
The event was lit with LED dance floors and had live club feeds, interactive mirrors, virtual hologram dancers and special Tron Dance performances at selected venues.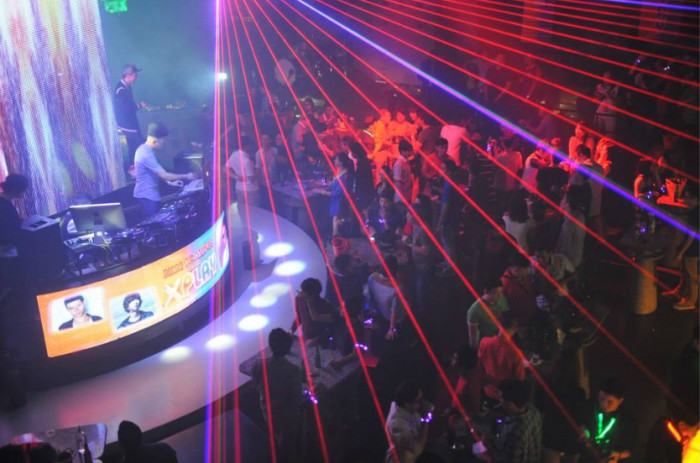 Time to Muxic with Xplay 2013 has hit three locations throughout Malaysia so far, including Soju Room in Penang on 2 November, partnering with Hitz.fm on their Sarawak Birthday Invasion at Borneo Convention Center on 8 November, and B.E.D. in Kota Kinabalu on 16 November.
The fourth and final location this year will be Rootz Club in Kuala Lumpur on 30 November.
RESULTS:
The event saw both the Penang and Kota Kinabalu events receive overwhelming responses. As for the Time to Muxic with Xplay and hitz.fm Sarawak Birthday Invasion, more than 8,000 people turned up. Attendees were mostly locals from the respective party venues.
There was an increase in engagement across our social media (Facebook, Twitter and Instagram) including increase of fan base, take up on registration and such. On-ground activities were well received as well.
There was also PR coverage across hitz.fm, Astro Awani – Gala TV, MSN.com, Borneo Post, See Hua Daily, New Sarawak Tribune and United Daily News.
LESSONS LEARNED:
One of the biggest challenges in organising the event was in making Time to Muxic with Xplay 2013 relevant and appealing to youth.
"This would not only translate into increased brand presence and recall but also forming a solid foundation for our upcoming initiatives," Zalman Aefendy Zainal Abidin, chief marketing officer, Celcom Axiata Berhad said.
For future events, Celcom will, in line with Xpax's ongoing efforts, continue to use the hottest parties in town to reach its target audiences.