Great content can help your brand accomplish various goals, but is making money one of them? The answer could be yes, according to Tony Chow, director of creative and content marketing for Asia Pacific at Marriott Hotel.
"In fact, a long-term goal for Marriott is to be a media company. We are setting our eyes on making our first full-length feature film and that will be a revenue source from content. In a couple of years, we may be leveraging avenues such as MIPTV to distribute content," he said, adding that content distribution will be a big priority for the brand going forward.
Speaking at Marketing's Content 360 conference, Chow highlighted the transition from traditional marketing to content marketing.
We are no longer selling rooms, we are selling experiences.
"The reality? You've got to serve champagne quality service in beer budgets, so it's time to get smarter about content," Chow quipped.
For brands to build lasting relationships with consumers using content, they need to start thinking and acting like publishers, something that is a long-term goal for Marriott.
"We have an opportunity here as a brand to be the world's best travel-lifestyle publisher," he said.
Marriott's global and content studio is one such example. It is a multi-platform studio developing, producing and distributing content that aims to engage, inform and entertain target audiences across multiple screens.
Not only does it produce hero content (that is, big investment content done once or twice a year) such as the video series "Two Bellmen", it also has its own newsroom to keep abreast of the industry and world happenings, which allows it to create relevant and real-time content for consumption.
Two Bellmen is a comedy film about two bellmen who prove their company loyalty when the JW Marriott LA Live comes under siege by "The Purple Panthers," the primary antagonists of the movie.
The three Cs – content, community and commerce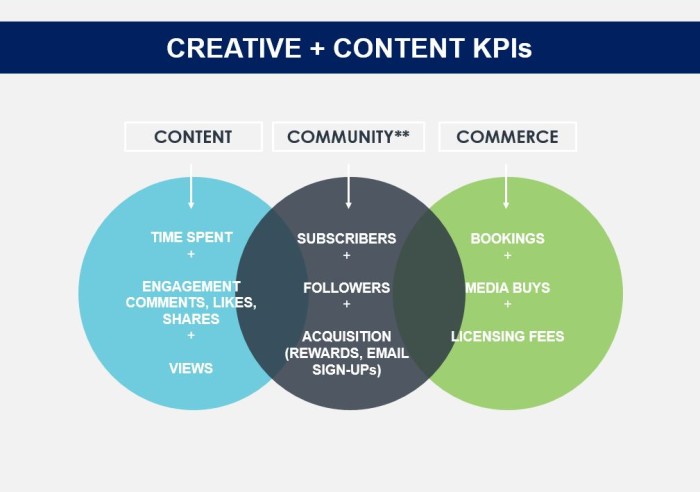 Chow explains the 3Cs of content marketing for Marriott – content, community and commerce. Content encompasses the time spent creating the deliverable (i.e. videos), it also refers to the engagement in terms of likes, shares and comments. Views are also an important part of the picture because it helps track progress and possible demographics.
Community comprises of subscribers, followers and members of its loyalty programme. Chow also stressed the importance of leveraging Marriott's loyalty programme members as they are most likely to be brand advocates who can help spread the brand message more effectively.
Out of the three, commerce takes a more tactical approach, consisting of bookings, media buys and licensing fees with regards to distributing the content which is also another key factor for content marketing success.
Videos: Are they really that important?
Among all other forms of content, Chow said video is the one that works best for the brand.
"I am a believer of videos because a video says a thousand words. We have a lot of content on the website and our custom magazines. While we focus on those equally, the role video plays for us is different. For us, storytelling comes across best in videos," he said.
Also talking about videos and a proper investment in them at Content 360 was Radha K Raman, marketing director for Asia Pacific at Brightcove. She highlighted the difference between brands owning their own video streaming platform versus advertising on free platforms such as YouTube and Vimeo.
She cited Hugo Boss as a great example of a brand which is effective in utilising its digital properties to raise brand awareness through customer engagement. The brand live-streamed its New York Fashion week directly from its website on top of its YouTube channel to achieve greater reach.
She stressed the importance of landing pages when it came to initiating a call-to-action to improve conversion rates. This is especially important for companies that utilise email marketing campaigns. A good way to maximise conversion in e-newsletters would be to draw viewers to click the image in the email and be taken to the landing page that plays the video.
Having the video play on the landing page allows one to put other related content such as information and even e-commerce links which can help aid sales. Furthermore, having the video run on one's own website enables brands to track site visits and potentially convert a viewer into a customer.
YouTube may not be "YourTube"
"YouTube is synonymous with video and YouTube is an obvious choice for marketers because you want to fish where the fish are. But YouTube is not a video marketing strategy, it's merely a distribution channel – one that comes with its own set of challenges and limited opportunities for brands to own and control the experience," Raman said.
She highlights the downside of using free video platforms (FVP):
Poor SEO – although videos considered high quality are rewarded in search results, reaping those rewards are only possible if the videos are embedded in your own site.
Lack of context: On YouTube, anything goes. A viewer could see competitor ads and irrelevant content being served next to the brand videos.
Lack of branding – both YouTube and Vimeo limit the brand and customisation options on a brand's channel. Moreover, when brands embed their player on their website, it's the YouTube or Vimeo branding that shows up, thereby diluting the experience.
Limited admin controls – with free players, anyone across the company who has administrative rights has full access to the channel – there is no way to limit levels of administrative access.
Denied access – there is potential to miss out on an audience for countries such as China and workplaces which block FVPs.
Superficial analytics – analytics on these platforms are superficial because when it comes to tracking lead-generation and ROI on FVPs they can't be tied to individual prospects.
Analytics' consequences of making video edits – no matter how minor the change, all viewing history and stats associated will be lost on FVPs.
Lack of user experience control – with YouTube your content is subject to advertising and this can affect the user experience journey as these ads could be from an actual competitor.
"As video marketers, we're no longer delivering impressions, we're delivering marketing results. If a prospect downloads a PDF, you know they downloaded something. You don't know if they actually read it, what content they consumed and you have no way to tell sales if this is actually a hot lead, or what the lead knows," she said.
Why visual content is paramount to success
Jetstar Airways has also been successful in the past year when it comes to creating visual content which touches on all the key points mentioned. Focusing on localised content which is both funny and emotive, it capitalised on FVPs to help spread the brand awareness.
Sharing her views at Marketing's Content 360 conference, Chantal van Wijnbergen, head of marketing and PR for SEA at Jetstar Airways, talked about the airline's journey this year in engaging customers through videos.
"The beauty of videos is the ability to capture a more complex story when pictures can't," she said.
Showing sensitivity towards local cultures and holidays, Jetstar launched a campaign during the Chinese New Year period last year, which matched singles through the power of the zodiac and gave them a chance to escape the judgment of singlehood from relatives during the holiday season and possibly "meet their true love".
In November last year, Jetstar ran a campaign for December babies who felt neglected during the festive season because their birthdays were too close to the Christmas holidays.
Wijnbergen shared the positive response to the campaign and also highlighted the importance of going back to your consumer and listening to what they want and then making a connection to the brand.
"Nothing is more boring to consumers than a corporate birthday," Wijnbergen said.
Jetstar's success with its videos lies in the importance of localising content for the Southeast Asian market to be able to better connect with its audience; which shows the stronghold that visual content, particularly video, has on the whole content marketing game – a highly talked about topic during the Content 360 event.
Read also: What an end-to-end content marketing practice looks like