This comes as no surprise to all you Star Wars fans. Yesterday, was International Star Wars Day (because, May the Fourth be with you), and we saw several brands gearing up for the 40th anniversary of the beloved series.
Every year 4 May garners excitement amongst the marketing community with many coming up with cool executions for the celebratory occassion. This year was no different.
Here are some of our favourite examples of brands being one with the Force.
Gardens by the Bay
Gardens by the Bay was quick to jump on the initiative as it was the location for Singapore's first ever Star Wars Festival, titled 'STAR WARS DAY: MAY THE 4TH BE WITH YOU Festival' this year. Held from 4 to 6 May, the Festival is a part of the collaboration with STB and Disney.
The three-day extravaganza held an array of different events, including an outdoor screening of Star Wars: The Force Awakens on the Meadow, special appearances by the characters of Chewbacca and Kylo Ren, and a Star Wars Run set to take place on the evening of 6 May.
The festival has also garnered much appreciation for the Sabertrees light-up display, where the emblematic Supertrees were transformed into lightsabers.
Changi Airport 
Changi Airport made sure that it wasn't left at the terminal, with this heartwarming Facebook post on its Faces of Changi gallery. The gallery celebrates the employees of Changi Airport, and this particular post is an appreciation of a dnata Flight Controller and his 'lightsabers'.
Housing Development Board (HDB)
Who says the government guys don't know how to have fun. HDB sure showed them.  This government body posted a nostalgic homage on its MyNiceHome Instagram page. The posts not only memorialised Star Wars, but also doubled as a toast to the once ubiquitous Dragon Playground structure.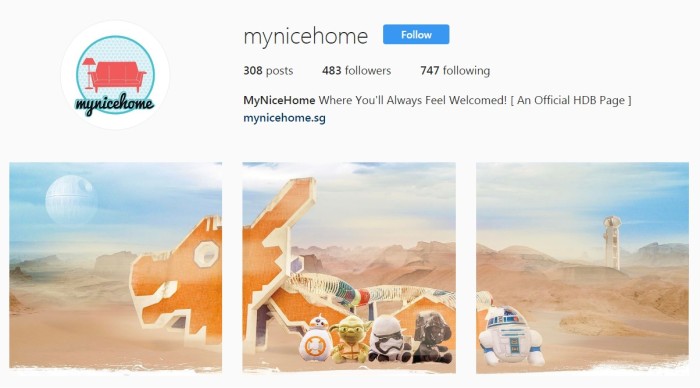 Meiji Seika Singapore
 This confectionery producer also hopped on-board with a sweet clip showing the Meiji Panda as Darth Vader. This iteration of the iconic character is a little more adorable than abominable.

Creative Labs
Singapore-based digital entertainment product leader Creative Labs took advantage of the day to launch a giveaway of its new Sound BlasterX Kratos S5 speakers.
Uniqlo
Uniqlo unveiled a special limited edition collection to commemorate the anniversary of the franchise. The collection comprises 13 unique designs from prestigious artists James Jarvis, Geoff McFetridge and Kevin Lyons.
This wouldn't be the first time in recent memory that the Japanese company released an homage to the space opera. In December last year, Uniqlo also launched a special Star Wars: Rogue One collection in anticipation of the film's release.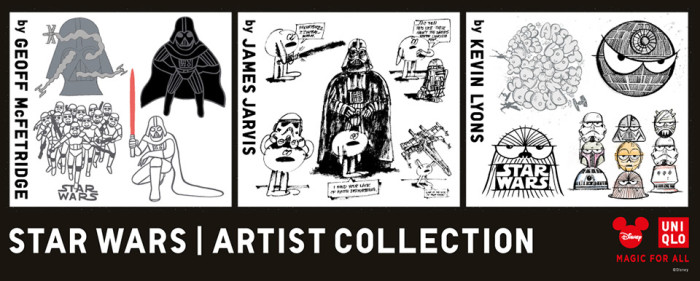 Legoland Malaysia
The Malaysian resort is going all the way, spending an entire month (from 28 April to 31 May) in celebration of Star Wars. This includes daily activities such as a Jedi Academy which allows for guests to learn under a Jedi Master to become a Jedi Knight, with a LEGOLAND Jedi Academy Certificate to prove it, as well as a Speed Building Competition, where guests get to build Lego Star Wars characters and stand to win attractive prizes.
Furthermore, for the duration of the month, children dressed in Star Wars costumes get free entry. Topped off with a Star Wars parade entitled The Imperial March set for 13-14 May, the force seems strong with this one.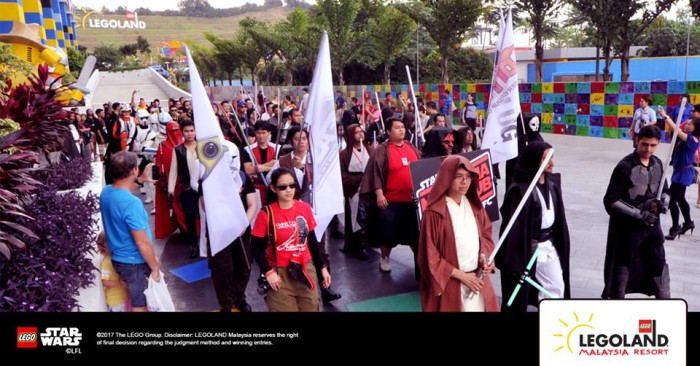 The Shilla Duty Free Singapore
Cosmetics and perfume retailer The Shilla Duty Free took a somewhat empowering take with a callback to Princess Amidala and her distinctive look from the prequel films.

RHB Singapore
RHB Bank Berhad Singapore took a cheeky spin on quotes from the series to advise its Facebook followers on managing their finances.

Deliveroo
This online food company posted a simple but hilarious image on its Twitter as its commemoration of the holiday. We'd love for Darth Vader to hand us our lunches.
#MayThe4thBeWithYou pic.twitter.com/3G5ibEEFkC

— Deliveroo (@Deliveroo) May 4, 2017
Reebok
The global athletic footwear company also went for a simple move, showing off its Classic Leather franchise and its Jedi mind tricks with just one tweet.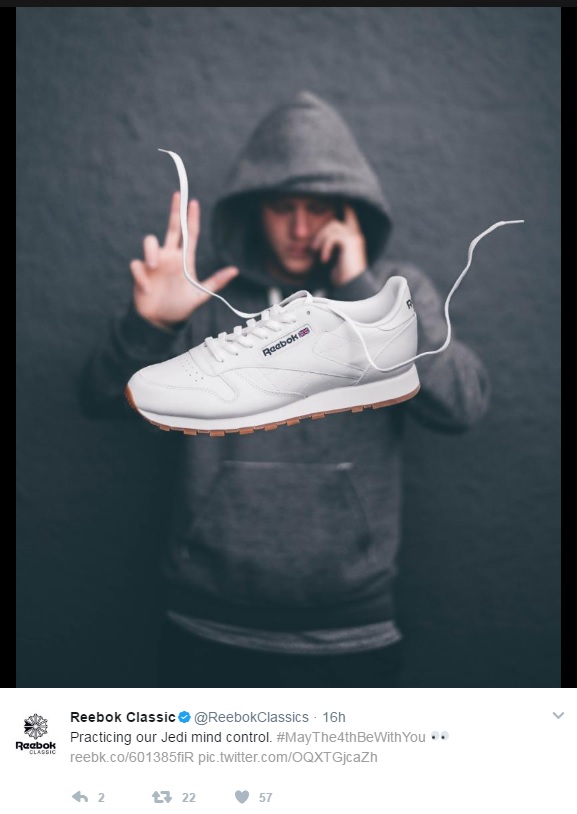 Rolls-Royce
Rolls-Royce decided to celebrate Star Wars Day with a teasing tweet that took a different spin on the most of iconic quotes of the series. The business also took the chance to celebrate its own anniversary at the same time.
In a galaxy far, far away (Manchester) today in 1904, Rolls met Royce for the 1st time #MayThe4thBeWithYou #TheForceIsStrongInTheseTwo pic.twitter.com/I9299z3K4T

— Rolls-Royce (@RollsRoyce) May 4, 2017
Spotted any others you loved? Share with us by emailing us at writer@marketing-interactive.com.
The writer is Pranamika Shridhar.