Qiang Yang, head of Huawei Noah's Ark Research Lab, showcases three commercial applications of big data in the form of artificial intelligence at Marketing's Big Data and Digital Innovation conference.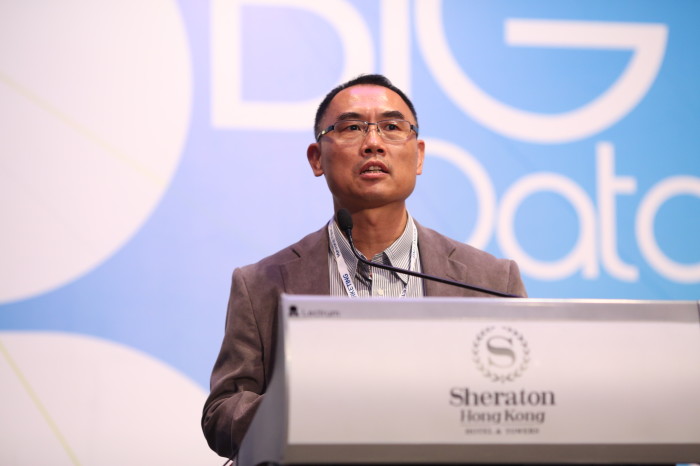 "Big Data brings a really big opportunity for realising artificial intelligence in vertical areas such as marketing, education and medical science," Yang said.
"We are all children when it comes to artificial intelligence. We are all fascinated by it."
1. Intelligent recommendation systems
Understanding user habits allows companies to make intelligent recommendations, such as if someone regularly goes for a movie after dinner on Sunday evenings, a mobile app can recommend movies or related services every Sunday.
Relating one of the user's actions with another is essential for making sure that messages are relevant, said Yang.
"You wouldn't want to bombard people with mobile messages as they walk by a store because they may not be interested. But others who are interested may want a discount.  How do you identify those people and make recommendations to just them?"
E-commerce sites such as Amazon recommend products similar to what the user has just viewed or purchased using collaborative filtering, by looking at social networks of the user and filtering through products to find ones similar to what the user has bought.
The idea is to apply these Amazon-type recommendations to other contexts.
"Applying this kind of recommendation system to mobile is even more intense. In the Huawei app store, there are 10 million users and 500,000 apps. It's an enormous data space and if you can only recommend ten apps for any particular user, which 10 would you recommend?" Yang said.
"This is a daunting computational task in terms of accuracy because you don't want to throw rubbish at the user."
One challenge of analysing social media data is the sheer diversity of data available. For example, Weibo comments to build recommendation systems is that they are cryptic, containing many web terminology that is usually not found in the dictionary. Some Weibo users may post content regularly whereas others may not.
There can also be a lot of complexity in location-based data.  One example is that you may be located in a hotel, but you may be in a meeting room rather than a guest room. This level of information exceeds what can be told by a GPS.
2. Building intelligent assistants capable of processing big data and learning
"Data comes in a continuous stream. As a result, we hope that an automated assistant or agent will be able to grow its knowledge over time, just like a child at school who, as he or she reads more and more books, grow their knowledge and capabilities," said Yang.
Applications of these types of virtual robots who can act like a human being behind-the-scenes and interact with people intelligently, has a wide range of applications, such as a teaching assistant providing information to students to help them learn.
Yang notes that natural language research will play an important role because one would want automated assistants to be able to carry out friendly and at times humorous conversations with the user.
"We think the next generation of intelligent devices would be a step forward from today's smartphone.  Right now, our smartphone runs apps and plays videos but the smartphones of the next generation will be intelligent in the sense that it can learn, acquire your interests, tastes and preferences, and can grow as you personally encounter more things," Yang said.
3. Catching spammers disrupting business online
Spammers who send out messages to the masses for commercial gain negatively affects user experience. Social media sites and commercial websites may rely on user complaints to a call center to follow-up and discover spammers.
"Very few users are spammers. By helping the call centers analyse big data, we can give warnings to the system about spammers before they spam people, which is a serious business problem," Yang said.
By mining data from the social activities of users, it is possible to discover spammers because they hide within networks of users.
"If you are connected with a fellow user, or a message to him or her, you have conducted a social action. By counting the number of social actions you conduct per day and put them all together in a matrix, you can find users who perform very few social actions."
By combining this knowledge of social connections with data from the domain side, a filtering system can be built to reduce false alarms and increase success rates of catching spammers at call centres.
[Top Image]: Shutterstock