China social media landscape is very unique; brands should not simply copy whatever they do in other countries to Chinese market.
Kantar Media CIC, China's social business intelligence provider, has issued its latest "China Social Media Landscape 2016" report, showing China's changing media landscape and predicting the future trends for marketers:
"BATS" , the core of the China's social and digital landscape
Baidu, Alibaba, Tencent and Sina ("BATS") together have upwards of eight different social media and e-commerce platforms, each with hundreds of millions of active users. They are the absolute core of China's social and digital landscape because of their cumulative almost 4 billion users.
It is essential to highlight the uniqueness of BATS from other social medias in the rest of the world, as the platforms have deeply integrate with payment solutions and services, such as Alibaba's Alipay and Tencent's Tenpay.
Developing E-commerce categories reflect the complexity of China's retail market
As the number of consumers' increases, the desire for a wide variety of products grows as well. Report shows an increasing number of E-commerce categories emerging in China.
Some of these new platforms include: group sales sites such as Nuomi (糯繳) and Meituan (美團); flash sales sites such as Glamour Sales (é­…ĺŠ›ćƒ ); second hand sales sites such as Xianyu (閒魚); crowdfunding sites such as JD Finance (京東眾籌); O2O sites such as ticketing service Gewara (ć źç"Ść‹‰) and cross boarder retail platforms such as "Little Red Book (小紅書).
Traditional E-commerce sites are also integrating with social features such as Taobao's Weitao (垎桘), Tmall's FunEr (範兒), JD's Discover (發現), and Yihaodian's Yipintang (一ĺ"ĺ ').
Video continues to rise as it fragments
Traditional video sites like Youku and iQiyi continue to be important platforms. These platforms allow netizens to watch legal versions of local and imported long form content like TV dramas.
There is also an emerging trend for video sites to integrate Danmaku, a form of in-time netizen commentary where the text appears right on your video screen.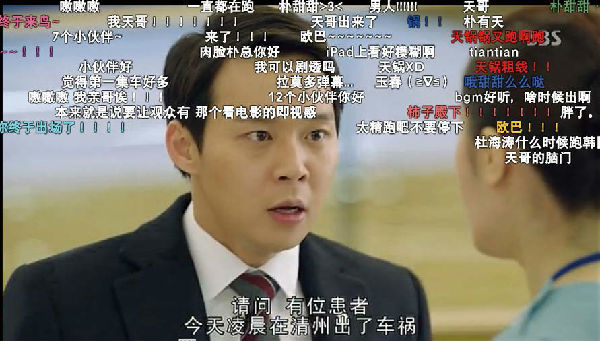 Other video categories include short video apps like Meipai and Miaopai. These two apps have recently become a primary source of UGC on the social web. "Live" video broadcasting apps similar to Periscope, including Panda TV and Zhanqi TV, have also gained traction with consumers and even the watchful eye of government regulators.
Brands like Maybelline have started to use live video platforms to promote their products, in which Maybelline quickly sold over 10,000 units of lipstick in two hours, via a live video broadcast hosted by celebrity spokesperson Angelababy.
Q&A reinvigorated with AMA as platform for deep engagement
Ask Me Anything sites (AMA) like Fenda and Zhihu Live are going through a renaissance in China and are becoming increasingly popular among KOLs.
KOL landscape evolves with Wang Hong
Recently, the rise of "Wang Hong" (網紅) has added a layer of complexity to the Key Opinion Leader (KOL) landscape. The report divides  KOLs into three basic categories: experts, "Wang Hong," and celebrities.
Experts tend to focus on their specific fields, like beauty or fashion, where they are able to persuade and inform the masses with their expertise and experience.
Wang Hong would focus on turning their online fame into an actual business by creating unique personal brands. They usually tap into their social media following to promote and sell their products, leading to e-commerce sales that could not have been achieved without their social media promotion.
Celebrities that are famous online and offline command a premium price, yet do not appear as "authentic" as Wang Hong.
With this increasingly complex KOL landscape, brands need to pay more efforts to obtain the right "fit" to optimise media impact.