The 1600 paper panda had made a scene in Hong Kong last year. Now, they are getting back on their flashmob tour to South Korea under a new name "1600 Pandas+".
It marks the third collaboration between curator AllRightsReserved, WWF and Paulo Grangeon.
This time, organiser Amherst Inc. joins to bring the "1600 Pandas+" to visit landmarks across South Korea, while introducing the country's rich cultural heritages and scenic attractions to the rest of the world.
"1600 Pandas+" World Tour in Korea begins on 23 May at Gwanghwamun Square and will continue its tour with flash mob performances at iconic landmarks of seven regions nationwide through 30 June.
The new tour, "1600 Pandas+" refers not only to the nearly 17% increase in the population of wild giant pandas to 1864 in the past decade, according to a survey conducted by the Chinese government in early 2015, but also to increased public awareness of ongoing wild giant panda conservation and an always symbolic reminder of the importance of sustainability in our natural environment.
Specially designed paper mache "Mom and cub" pandas have been created to commemorate this occasion.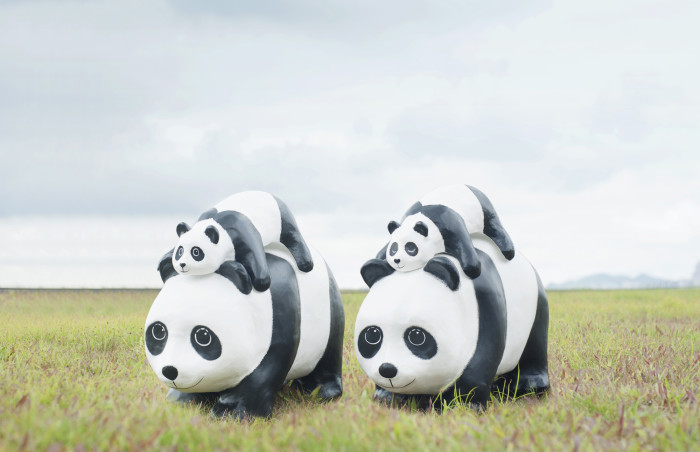 Following the original "1600 Pandas" tour through France, the Netherlands, Italy, Switzerland, Germany, Taiwan, Hong Kong, Malaysia and nearly 100 exhibitions around the world, this year's "1600 Pandas+" tour featuring "Mom and cub" pandas will make its debut in South Korea in summer 2015.
The exhibition will be showcased at national landmarks and outdoor spaces throughout the country, in an effort to raise awareness of both the success and the challenges faced by the wild giant panda, while emphasising the importance of creating a world where humans live in harmony with nature.