Pokemon Go has barely left the headlines over the last few days, causing many to wonder how Nintendo plans to monetise its most recent phenomenon.
Globally, only 15% of internet users report having parted with their cash for a mobile game within the last month, with the number declining even further for in-app purchases to sit at around 1 in 10, according to market research firm GlobalWebIndex.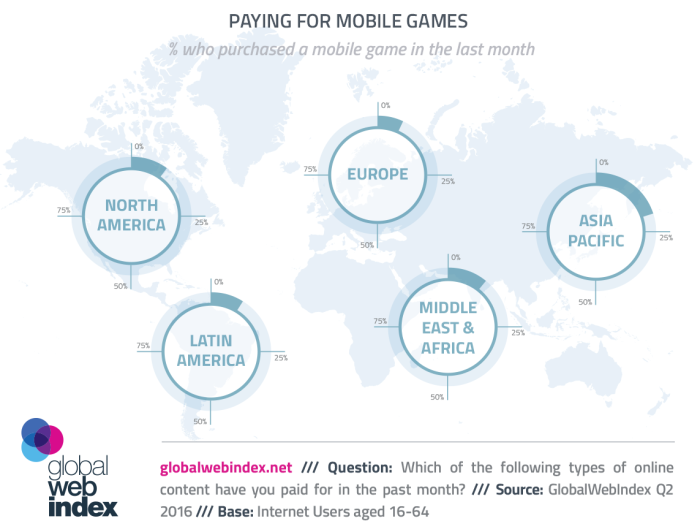 That said, APAC does stand out here, with its online adults being around 2x as likely to pay for mobile gaming content. By age, 25-34s also have a clear lead over their counterparts in other groups. Even so, it's not hard to see why names like Pokemon Go often turn to ad- or sponsor-supported models as the best bet for generating returns.