Meet Kasper Wandi, the ambitious, go-getting CEO of Consider iProspect.
Hail from Denmark, Wandi strives to always be ahead of his time – during the dotcom boom, he was already dabbled in the online business even before he graduated from school. Soon after, he was hired by Google to work out of its Denmark unit as business development manager, before being promoted to Google Australia and join the senior leadership team in implementing growth strategies across Asia Pacific.
It was in 2013 that Wandi founded Consider Digital in Malaysia with his partners.
"I'm an entrepreneur at heart. I was doing very well at Google but I also wanted to accomplish something on my own. I saw the opportunity to challenge the status quo by offering a consultative approach to digital marketing, and I just had to pursue it," Wandi said.
Three years later, his company joined forces with Dentsu Aegis Network's iProspect, a leading global performance agency, and rebranded the whole agency as Consider iProspect.
At 34 years of age, he's the youngest member of Dentsu Aegis Network Malaysia's group executive council that is steering the organisation forward. In his latest conversation with A+M, the new father of a baby boy also shares the many proud moments in his career and his favourite pastime.
How do you describe your management style?
My management style is very versatile.
On one hand, I have people whom I entrust with a lot of freedom and authority to own and run projects with minimal supervision, though I will ensure that I am available when they come to me for consultation. On the other hand, I also have people who require a little bit more guidance and handholding, so I spend more time with these and ensure I proactively set up discussions with them.
That said, they are all very capable people, just need different management approach to be fully efficient. The key, I believe, is understanding your people
It is important to know the strengths and weaknesses of your team. I want my team to feel that they can come to me with anything, and know that I will take the time to discuss the matter with them and give my honest opinion.
In other words, I'm the type of leader who believes in hiring the best people, empowering them with the right management approach, and providing them the resources and tools they need to succeed.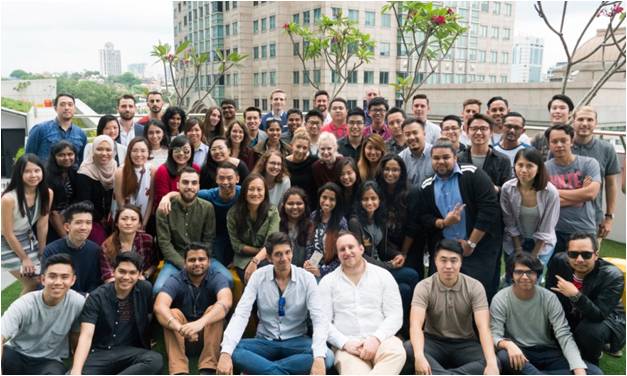 Who is the mentor who influenced you the most and how?
I come from a very entrepreneurial family, so I definitely owe a big part of my success to my parents. Time and again, I talk to them about the challenges I'm facing at work, and more often than not, they have faced similar challenges in the past.
Besides my parents, during my career at Google, I had a manager named Stephen Riad, who has made a big impact in my professional life and shaped me to be the leader that I am today. Our bi-weekly catch-ups was something that I always looked forward to, as he was a savvy business professional, who also genuinely cared about you as a person.
Nobody had anything bad to say about the guy, and you did everything you could to not let him down. I still catch up with him via Skype as much as I can, and have turned to him for advice several times, especially when I'm at a crossroads.
Proudest moment in your career?
I'm proud of many things. I'm proud of being able to make tough decisions and having the courage to chase my dream, by leaving Google, moving to a country that I had never been in before, and starting a business from scratch.
When we started Consider, we wanted to build the best digital agency in the region. So when we joined Dentsu Aegis Network and became part of iProspect, the number one performance agency globally by RECMA, I felt very proud that they recognised the value of what we have built, and the talented team we have put together.
I'm proud of where we are today, and the ambitions we have for the coming years. Our team is simply amazing, consisting of 20 different nationalities, we have arguably the most diverse team in the network. I personally really enjoy working with such a diverse group of people. We have reached the point where we, as a full service digital agency, have the ability to truly become the most important partner for our clients.
Most of all, I'm proud of the great work that we do for our clients. Every time I see our clients succeed on the background of something that we have been involved in, I get the most satisfaction of all. I believe that if you do great work for your clients, the business will continue to succeed.
What inspires you the most?
Progress, wins and success.
What's the toughest part of your job?
A challenging yet exciting aspect of my job is having a deep understanding of what the market will look like in the next one, two and three years, and recognising that timing is everything.
We want to be ahead of the market, but not so far ahead that we are building solutions that the market isn't ready for.
Another tough part that comes with the job for me is losing. Although winning and losing clients is a business norm, but when we lose a client I take it very personally, especially if it is a client that we have been working with for a while.
Thirdly, a personal challenge is to be able to constantly evolve, making sure that as the business grows, I grow with it, and that I am what the business needs me to be.
What do you do in your free time?
I have a four-month old son, so I try to spend as much time with him and my wife as I possibly can. We love traveling, so whenever we get the chance, we are off exploring!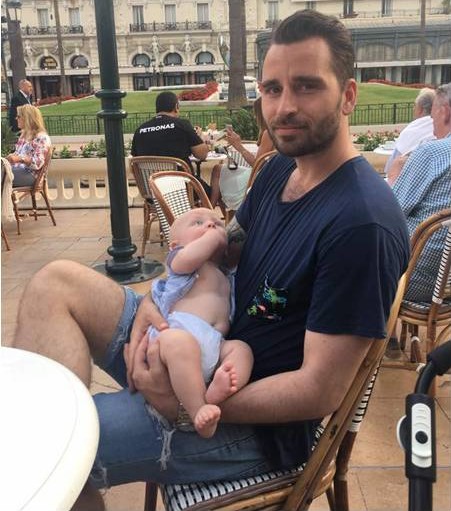 How do you ensure a proper work-life balance?
My wife has been a part of the business from day one, and is currently the chief operating officer of Consider iProspect. So, the lines between work and free time has always been blurry!
I might not be in the office untill 10am, but my mornings always start with emails and calls at home, and the conversation during breakfast is sure to involve the business.
The same goes for evenings and holidays, I'm always available and reachable (if it is important enough) – it is lucky that I love what I do!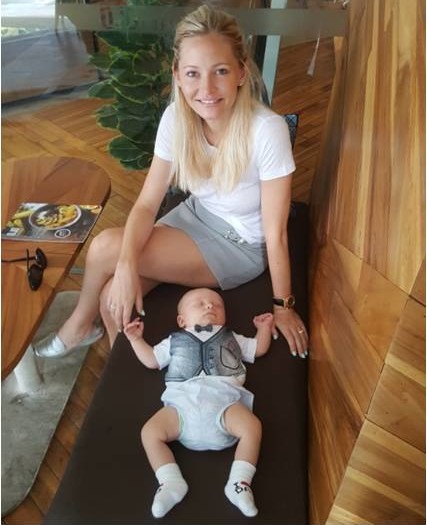 What is your favourite vacation spot?
My wife and I love Bali, the food, the weather, the friendly people, and I feel instantly relaxed when I get there. We also love the south of France with its perfect weather, beautiful scenery, amazing wines and its especially wonderful that my family is with us when we go there.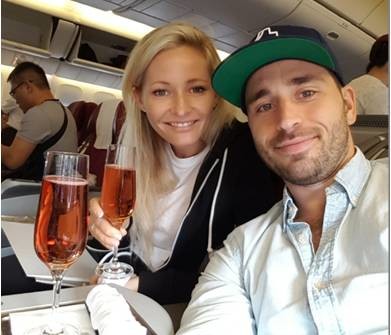 What's one piece of advice you would give to someone just starting out?
Choose the company that you are going to work for, based on what it can do for your career in the long-term. Focus on what you can learn, and how you can progress, don't just look at the money short-term.
I'm a strong believer in that you should always do the work, then ask for the reward, not the other way around. If you want to become a leader, then act like one, and take responsibility.
Be accountable, proactive and look at how you can impact the company you work for in a positive way, beyond just doing your assigned role.
What issue would you like to see the industry change in 2017?
I would like to see a closer relationship between clients and agencies. We want to become their partners, and work together on long-term business objectives, but it is not always that the clients are willing to put their trust in the agencies.