A Samurai – brought to you by McDonald's –  has been getting some online buzz on Facebook. The Samurai in question sports a McDelivery carrier and appears to be one of McDonald's delivery guys.
We think that the Samurai marketing stunt, while possibly hazardous, could be an attempt to promote the return of McD's famous Samurai burger. Marketing has reached out to McDonald's for more information on the marketing stunt and to confirm if this is true.
The post which went up yesterday has garnered over 800 shares and close to 5000 likes at the time of writing. Moreover, Facebook users are having their own bit of fun, pointing out The Samurai's modern-day shortcoming.
Take a look: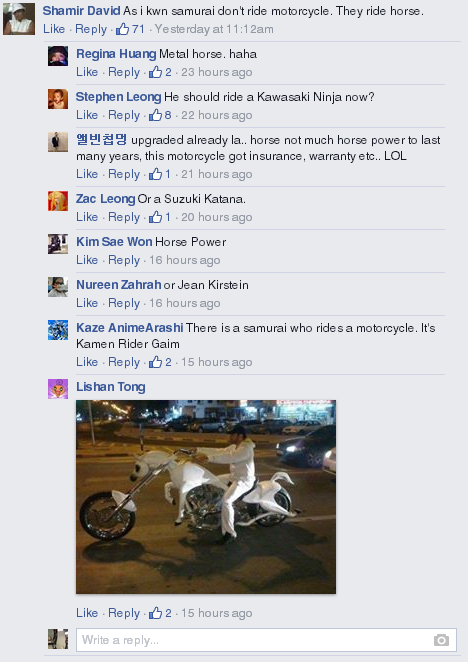 Some even expressed sympathy for The Samurai rider who has to bear the heat, haze and weight of his costume.

So tell us, have you spotted The Samurai and his metallic horse?