At a time when the advertising industry faces major structural and cultural changes, Sir Martin Sorrell, chief executive of WPP, remains bullish about the future of the ad industry and WPP's place at the top, writes Matt Eaton.
Sir Martin Sorrell makes no bones about WPP's future in Asia.
It is a region that the head of the world's biggest marketing services group has pursued for more than two decades. But as the balance of power shifts from the established markets of North America and Western Europe to the emerging ones of Asia, Africa and Latin America, WPP's focus is sharpening.
Sorrell is anticipating that within three to five years, one third of WPP's revenues will come from Asia, Latin America, Africa, the Middle East, Central Europe and Eastern Europe.
"I can sum up our objectives in one sentence: New markets, new media and consumer insight," Sorrell says.
"In many respects, these markets are better advanced and further advanced than the traditional or developed markets.
"Take mobile as an example. There are 700 million mobile subscribers in China and 425 million in India. In China, they are growing by eight million each month and in India at 12 million each month. The scale of what is happening is quite extraordinary. New media and new markets are absolutely critical."
So what does this commitment mean in the short term? For starters, the company is expanding its footprint across the region and has eight deals in the pipeline. An IPO listing, possibly in China, has also been considered, but Sorrell admits the mechanics are difficult.
Strategic directions
Behind the scenes, there are two key research reports shaping WPP's new media and markets mantra.
The Next 11 report – compiled by Jim O'Neill, head of global economic research at Goldman Sachs – and Deutsche Bank's recent report – The Importance of Advertising and Promotions – are two of its main strategic guides.
"We fundamentally believe that our business is changing," Sorrell says.
"We agree that the industry is still based on planning, creative execution and big ideas, but a couple of things have happened in the past few years that are changing this."
According to Sorrell, these two things are the application and manipulation of data and the application of technology.
Data, consumer insights and market research will form a critical part of its offering to marketers, particularly in the retail sector.
Sorrell says clients have gone through a fundamental change in the way they do business.
"We think it is absolutely critical to look at the data that's available and understand why consumers are changing their purchase habits, not just for goods, but for services.
"Clients have woken up to the fact that you can not cut your way to prosperity, that there is a finite limit to what you can achieve by cutting costs. You have to have growth strategies."
We think it is absolutely critical to look at the data that's available and understand why consumers are changing their purchase habits.
Sir Martin Sorrell, chief executive of WPP.
WPP is banking that much of the growth will be driven through digital. New media, Sorrell says, represents 27% or about $4 billion of its business and is growing at about 1% a year.
"There's a natural gravitational pull that our clients will be eventually investing 20% of their budgets online."
But despite the growth of social networks and digital media, traditional agency structures and media models should not be discounted or ignored.
"I think there is a lot of criticism of the older traditional agencies, which is unfounded. They have a lot of assets, but they have to share power and knowledge and they have to be much more flexible."
He adds that there is still no hard evidence that social-media channels are more effective than traditional channels.
"It's all very sexy, but if you're a CMO and you commit a greater proportion of your budget to Facebook, Twitter, YouTube or whatever, we don't actually know whether investing an extra dollar in new media is better than investing an extra dollar in traditional media.
"I would just caution that the jury is still out as to whether new media is more about promotion, rather than branding.
"It's all a question of balance. We all have to play together and if we don't play together we will lose."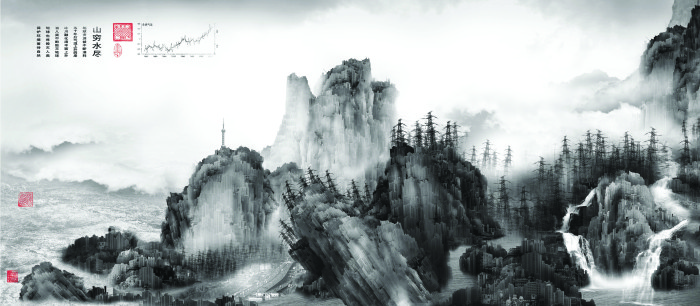 Future gazing
As WPP's mix of new markets and new media becomes more prominent, Sorrell says the next five years will reshape the business.
So how will WPP look during this five-year period?
"It will be more Asian, Latin American, African and Middle Eastern and more central and Eastern European. It will also be outside the traditional media and more data-driven," Sorrell says.
"That's fundamentally how we see the business changing and this is a real reflection of what our clients are doing.
"There is a shift in the balance of power, not just from West to East, but to the South (America) and South East (Asia).
"And by South I mean Brazil – we have $1 billion in revenue in Latin America and half of that is in Brazil."
During this time, WPP may also set up a new business in one of its Asian markets.
The tax advantages of Singapore and the growth markets of China are conducive to its growth strategy.
"We've thought about it at various times. We would really love to do something in China, but these things are mechanically quite hard to do.
"Taxes in the West are being increased and the reason we moved to Dublin was because the UK was threatening to tax our overseas profits and the Americans are now talking about doing exactly the same thing. So that's going to play an important role."
A large number of global clients are also considering shifting their focus to Asia, giving the company additional reason to consider such a move.
"It's really interesting to see how Unilever and Proctor & Gamble have moved to Singapore. People are changing their centres and Singapore has massive advantages.
"As the balance of power swings more and more to this part of the world, these things will become more viable and important to do."
Adapting to the new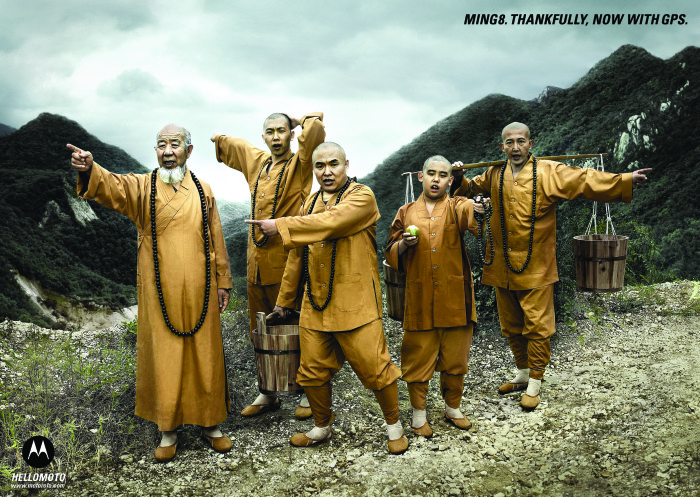 It comes as no great surprise the advertising business is sailing through some tough waters and there are major fundamental flaws that permeate most corners of the industry.
Talent is one area which Sorrell is most critical about.
WPP today employs about 140,000 people and is arguably the most active in seeking out new talent through its Fellowship Program, but he says there is a lot of work to do to improve the industry's approach to recruitment.
"In our industry we win a piece of business and we steal people from the competition. There is no desire to continuously train.
"Our industry is very poor in the management of talent. The biggest issue is finding the right people, keeping them and motivating them.
"I still think that Goldman Sachs and McKinsey are some of the finest in talent management. They consistently recruit and train the best people. There is no accident to their success because come hell or high water, recession or bust, they are recruiting the best people, training and developing them. It's fundamental and our industry still does not get it."
According to Sorrell, talent is only one area where there will be change.
He predicts that within years the ad business at a global level will undergo rapid developments and consolidation.
"I think further consolidation is going to come. We might see Havas and Aegis get together, I think IPG will not stay as it is, whether it's Publicis that has a go at it or Dentsu."
As for WPP, Sorrell says there is still some major restructuring that must be done.
"If we were private, we would be more aggressive on doing some of the restructuring that we need to do, particularly in the Western European and developed markets.
"But having said that, we will be much more focused on content, production and distribution of content, more digitally focused and data-driven and look to grow new markets faster."
And if that fails to be achieved?
"We can still go back to making wire baskets."