We've heard a lot about digital disruption, but homesharing giant Airbnb can be considered the ultimate example of a digital disrupter. Inti Tam talks to the eight-year-old home-stay start-up to discover what the next big thing is for the sharing economy.
Home is where the heart is, but it's not where Airbnb is going to restrict itself. The fast growing company announced a massive new product launch at its annual conference for hosts last November.
"Trips" is a new mobile platform that includes three key features – "experiences", "places" and "homes" – and it aims to offer better experiences and inside guides, rather than just helping tourists rent a room.
Aligning with the company's tag line "belong anywhere", which was introduced in 2014, "experiences" involves multi-day activities or one-off events such as concerts, all hosted by locals. Travellers can book tours tailored to their area of interest, including food, fashion, music, sport or history.
The "places" feature includes digital guidebooks curated by locals, as well as audio walking tours and information on meet-up events. Users can even make a restaurant reservation from the app.
Robin Kwok, Airbnb's country manager of Southeast Asia, Hong Kong and Taiwan, says at the moment there are about 500 "experiences" in 12 cities worldwide, including its headquarters in San Francisco, and Tokyo and Seoul in Asia, with a view to expand the offering to 51 cities in 2017, with Hong Kong still in the pipeline.
She says for the company marketing campaigns are divided into three levels: global, regional and local. Places such as Hong Kong and Taiwan, where they are still building awareness to recruit more locals to become hosts in the region, those largescale campaigns will be available "when the environment is ready".
Airbnb's most popular localised campaign for Hong Kong, riding on its global brand identity, "belong anywhere", was a sentimental depiction of Hong Kong actor Anthony Wong's journey to Japan, which rolled out last year.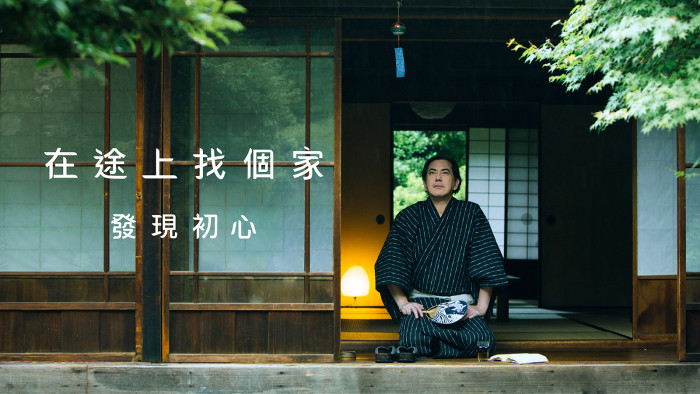 The video poetically portrayed Wong's short stay with a local family in Japan, a popular destination for Hong Kong travellers, along with a series of heartwarming encounters with locals during his stay.
In only three days, the campaign achieved a staggering 1.7 million in organic reach, with the video receiving 410,000 views.
Kwok says by partnering with influencers, they can drive very strong advocates on social media, while using local people can convey the true experience to audiences.
In a general sense, guests always play a crucial and central role in the hospitality industry. But in this sharing economy, it is not equally working and growing without the effort of local hosts.
She says it's important to convert a user to be a host at the same time, because without the insiders who know the places within their neighbourhood, it's hard to provide a truly localised experience for guests. "So we always try to get them on board to do the first-time booking."
And that's one of the marketing priorities for the global rental empire in 2017.
Another top priority for Airbnb, like many other international enterprises, is to grab a slice of the lucrative Chinese market.
According to a blog post by the company's CTO and co-founder Nathan Blecharczyk, China has embraced the sharing economy, and outbound travel from China grew by 500% in 2015 alone, making China one of the fastest growing outbound markets for Airbnb.
And there have been more than two million guest arrivals from China at Airbnb listings worldwide since 2008.
This year it has signed co-operation MoUs with the cities of Shenzhen, Chongqing, Shanghai and Guangzhou to step up its expansion strategies.
To create a buzz in the market, the platform teamed up with popular actor Eddie Peng to be a host at his exclusive Airbnb listing in Shanghai in December. Participants were given the chance to spend a night at his place and even spend time with him.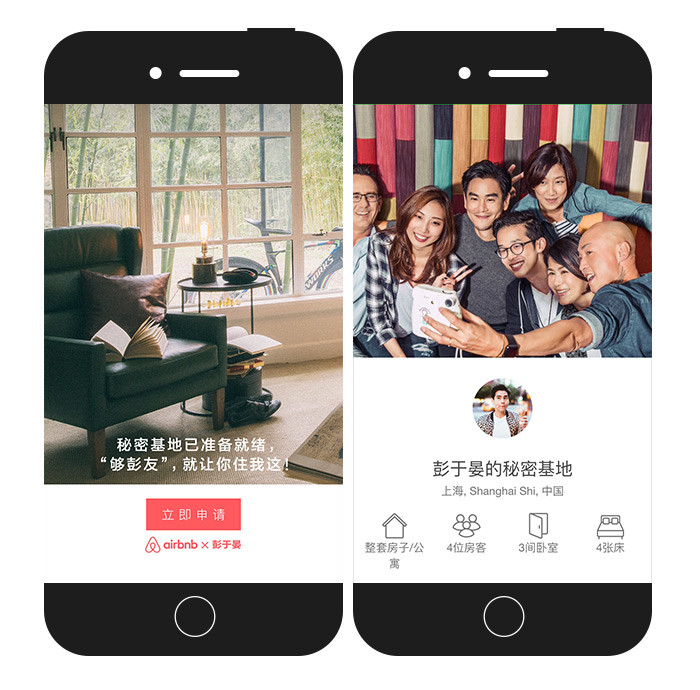 Kwok's first encounter with Airbnb was when she rented a tent on the platform over the Christmas holidays in Puerto Rico. The tent from Airbnb far exceeded her expectations: the host provided a comfortable mattress, clean pillows, a flashlight and soap.
She said she fell asleep under the stars, and woke up by the water every day. She extended her trip from two days to a week.
During her time on the beach, she reflected on her life and decided to apply for a job at Airbnb.
I got denied when I first applied.
"but after a few months they had a position that they thought I'd be a good fit for. The only catch was that it was based in Singapore. I got the job and haven't looked back since."
Very often, many refer to Airbnb as a "disrupter" in modern businesses, but Kwok thinks the company is more like a "game changer" or "changer".
We can see that in the future there will be even more trends of types of sharing going on, and we are creating a new way to do it.
Creativity is the lifeblood of any start-up, and this is amply demonstrated at Airbnb's new office in Singapore, opened in March.
The three-storey office has 13 meetings rooms inspired by beautiful homes from diverse destinations listed on its rental website.
All three floors are outfitted with a kitchen, including a cafe on the middle floor where employees can gather for a casual coffee. To nurture the creative and innovative thinking within the company, she says there is no assigned desk or seat for its staff so as to encourage collaboration and discussion.
In this way, she explains, people will be flexible and more open to start talking with colleagues across different departments.
"For example, customer service staff may meet marketing staff and come up with new ideas," she says.
Working at one of the world's fastest-growing start-ups, she says she is impressed by the humbleness of the founders of the company.
She explains the company's fast growth and humble nature has actually spurred the creation of a community.
She says her co-workers always have the "be a host" concept in their heart, which means people have the ability to anticipate someone's needs in order to bring solutions to solve a problem.
Based in Singapore and travelling all around the region for business, Kwok is also a host in Singapore and a co-host with her sister in San Francisco.
While it's not mandatory to be a host for Airbnb's employees, she says the experience of being a host helps her to understand what users need better. "There are so many stories behind each listing and each guest."
As a frequent Airbnb user, she occasionally chooses to stay with a first-time host because "it's hard to get a first-time booking" and also to give them suggestions on how to improve the service.
As the sharing economy continues to rise and become more prominent, making more places accessible, she believes the world will become a smaller place.