Talk to any loyal fan of mixed martial arts and it's easy to see how the sport has picked up its tag as the world's fastest-growing sport.
MMA, as it's more commonly referred to, combines the excitement of a prize fight, the athleticism of the Olympics, the tradition of martial arts and the adrenaline of a rock concert.
The live events are something to behold.
Tens of thousands of people crammed into an arena to watch men and women knowingly lock themselves in a cage to test their martial arts against a competitor for a time frame of anywhere between 25 minutes to 20 seconds. It's Darwinism in its purest form; survival of the extremely fit.
As senior director of public relations for ONE Championship, Asia's largest MMA promotion, Loren Mack sits at the edge of a sport which is growing at breakneck speed across Asia.
In the past year alone, ONE has expanded into new markets from Cambodia to Taiwan, Dubai and Beijing, in addition to holding mega events in the Philippines, Singapore and Malaysia. And that's just scratching the surface.
It's a hectic schedule that often has him flying to far-flung corners of the globe and away from family life in Singapore. But one he is revelling in.
"The journey has been amazing," he tells Marketing.
"This year we brought ONE's unique brand of world-class combat entertainment to Myanmar for the first time. It is very exciting every time we go into a new market and work with the different media cultures."
At the centre of this expansion is a multi-layered public relations strategy that is part educator, part media partner, talent manager, hype generator and, increasingly, social media manager.
"When we enter every new market, there is a certain amount of education required for the media, especially to help them understand the sport and the rules," he says.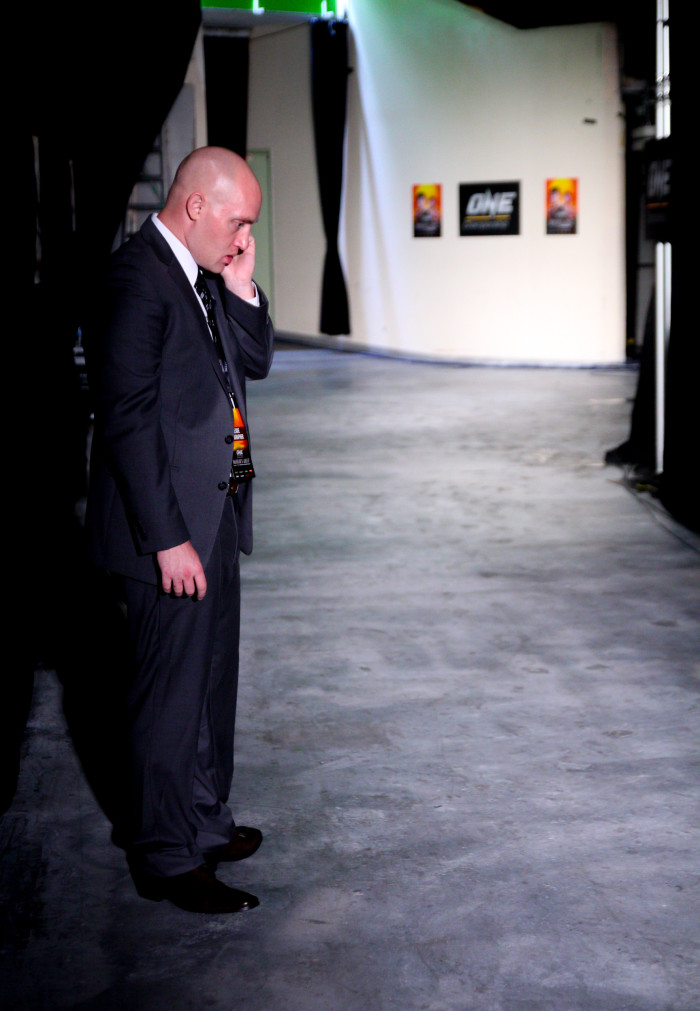 But as the sport grows, he says his role is becoming less about education and more about meeting the demands of a hungry fan base.
"Every time we revisit a market, the news and publicity doubles and this is a testament to how rapid the popularity of MMA is growing."
Alongside this fan growth is a growing list of blue-chip advertisers such as Haier, LG, Kawasaki, Alienware and Tune Talk which are moving early on the appeal of MMA to engage fans in an entirely new way.
Mack says social media has played a huge role by deepening engagement with fans and sponsors. In addition to a number of TV deals around Asia, including FOX Sports, Facebook is emerging as a broadcast partner.
"We are doing so much with Facebook in promoting our fights and engaging with fans, such as doing polls and also allowing fans to watch our undercard matches on Facebook. This allows fans to engage with each other on the platform and this makes our events even more exciting."
Of all the markets in Asia that show the most potential for growth, China is one that remains a huge opportunity and a challenge.
In October, ONE announced a two-year partnership with events group Wujie to bring 26 MMA events to Mainland China over a two-year period.
"The potential for China is tremendous," Mack says.
"They already have a huge fan base and it will attract a lot brands who wants to tap into China."
But as the sport grows and grows quickly, Mack sees the role of PR as critical for bringing about legitimacy to the ONE Championship brand.
"When you have major publications and networks like the BBC and CNN covering you consistently, it brings a lot of legitimacy to more people getting interested in you, other TV networks getting interested in you.
"The rocketing popularity of MMA might mean it won't be too long before athletes are hiring their own publicists and PR teams."