The man of many roles manages to execute his duties beautifully. Yet, he doesn't seem satisfied with just being successful – he also wants to be inspiring. Writes Jennifer Chan.
It seems that, in the end, Allan Zeman understands us better than we'll ever understand him.
A frequent figure on magazine covers and television screens, a VIP guest and speaker at conferences and events, his life seems transparent enough for us to believe we know him well.
We all know the precocious business talent started out as a newspaper delivery boy at the age of 10; he found himself amused by lingerie and was a lingerie salesman at 16; and he founded his first company called Jump for Charley, earning his first million dollars at the age of 19 by importing women's sweaters to Hong Kong.
Needless to say he is also the godfather of Lan Kwai Fong (LKF), and was also the longest-serving chairman of Ocean Park; and at the same time, bearing innumerable titles across government committees, associations and charitable organisations that he puts on his shoulders.
The man of many roles likes to do things in his own way. For example, a unique way to mark his entrance to every occasion (at least for those I attended) – he usually walks in ponderously, usually late, usually talking on his mobile phone, as if he is trying to suggest he is a busy man, which he undeniably is.
Just like this morning, when I arrive at his office at LKF for our interview, he's still hung up on a meeting – giving advice to a young woman – who turns out to be his colleague in China.
His art-filled office looks actually more like an oriental furniture showroom than a workplace and the interior is impressively adorned with sculptures and paintings from some of China's biggest names in art.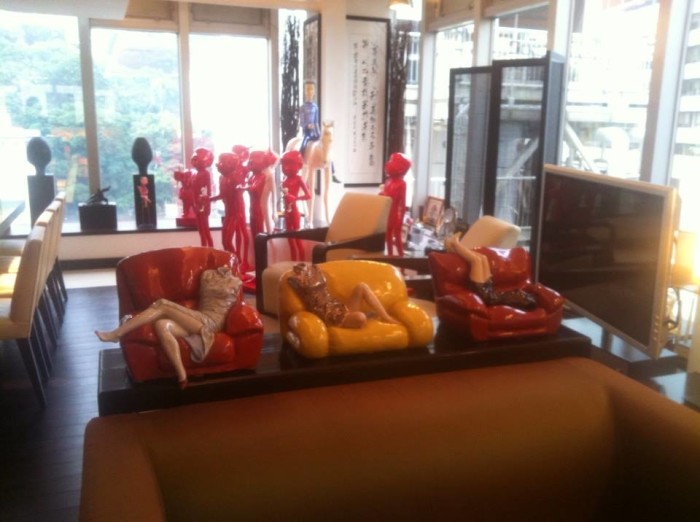 Sitting in this super quiet and immaculate living room set makes me feel like I'm lining up for a therapy session in a posh clinic.
But I don't mind, neither do many other organisations and audiences. We wait, we anticipate some sort of awakening life lessons from him, even knowing what he's going to say will be almost the same.
Because it is generally agreed he is, in many ways, a role model with accomplishments that no one else has ever achieved before; and perhaps more simply, because he is powerful enough to talk to absolutely anyone and doesn't have to talk to you.
His power comes from being a deft juggler between different industries, social parties, and, even more rarely seen, Hong Kong people, their government and the Chinese government.
As conflicts between the Hong Kong people and the Mainland continue to deepen, the middleman manages to receive support from both sides of the border despite conspicuous participation in pro-democracy movements such as Occupy Central.
During the period, Zeman was outspoken about his views on the activity through the media. Even today, he is still participating in a CNBC programme on the first anniversary of the movement.
"During the Occupy Central I was involved a lot in foreign media. Occupy Central was not a great image for Hong Kong; reporters who came here were expecting violence. I just wanted them to understand the story, that it was not the Middle East, that kind of thing. For me, it's important to get the real stories out of those behind the scenes.
"Obviously, people in China are not used to something like this," he adds considerately.
"They're very curious about what's going on in Hong Kong. I try to create dialogue between them (HK people) and the Chinese to try to be in the middle. It's not easy."
In a business sense, retaining the Chinese government's trust sits at the top of his agenda as he sets his sights on an aggressive expansion into China.
Having started in Chengdu five years ago, the LKF group is adding three more entertainment complexes in Haikou, Wuxi and Shanghai in the next four years. The project in Shanghai, which is slated to launch next year, will have an enchanted name called "Dream Centre".
I do business in the Chinese system, even in the gweilo face.
"Almost every day we get inundated with invitations from governments who want LKF, because LKF represents lifestyle, and branding is very important. Governments in different cities feel very honoured to have a real LKF, since there are a lot of copies in China," he says.
In Hong Kong, he recently dedicated his efforts to the new entertainment complex – California Tower – opening next month at the heart of LKF, bringing some 13 new international restaurant brands in town, such as Asia's bar and lounge CÉ LA VI, Italian restaurant Mercato, and the London-based Korean eatery Jinjuu, of which the LKF group partly owns.
Besides his business achievements and lofty political goal to navigate conflicts between Hong Kong and China, what's more admirable in him, however, is he sees his role as educating the next generation and helping others with their businesses.
With all his overwhelming duties, he still arms himself with speeches that aim to inspire a wide range of communities, and, now more than ever, to help budding entrepreneurs in Hong Kong.
"It's very important to guide young people, especially in this tough time. I spend a lot of time with them because they'll get old at some point and they'll be in charge of Hong Kong."
This caring approach, as well as the load he is shouldering, may explain his popularity, but also his weary and gaunt face. Looking closer, you may find his face is becoming more creased by age and the crinkles around his eyes have become more visible than before.
In fact, his left eye is suffering from oxidative stress which required eye surgery that he had just a month ago, but he tells me as if it's no big deal.
Thanks to this optimism, at 67 he is still very young at heart. This is apparent in his many public speeches and interviews – he mugs, he jokes, and his sense of humour never fails. Often he insists to greet and shake hands with crowds one by one graciously at every event, albeit walking a little bit falteringly.
In a sense, it seems, Zeman masters in letting people believe he tries his best to entertain everyone, or at least he makes an effort.
Apart from his playful persona and traits of can-do spirit, the man is widely loved also because he is one of the very few self-made tycoons in Hong Kong full of beguiling stories from his dramatic encounters in life, stories that fascinate the public to know more about him.
He's a bit of a raconteur; whatever you ask, he has a story to tell.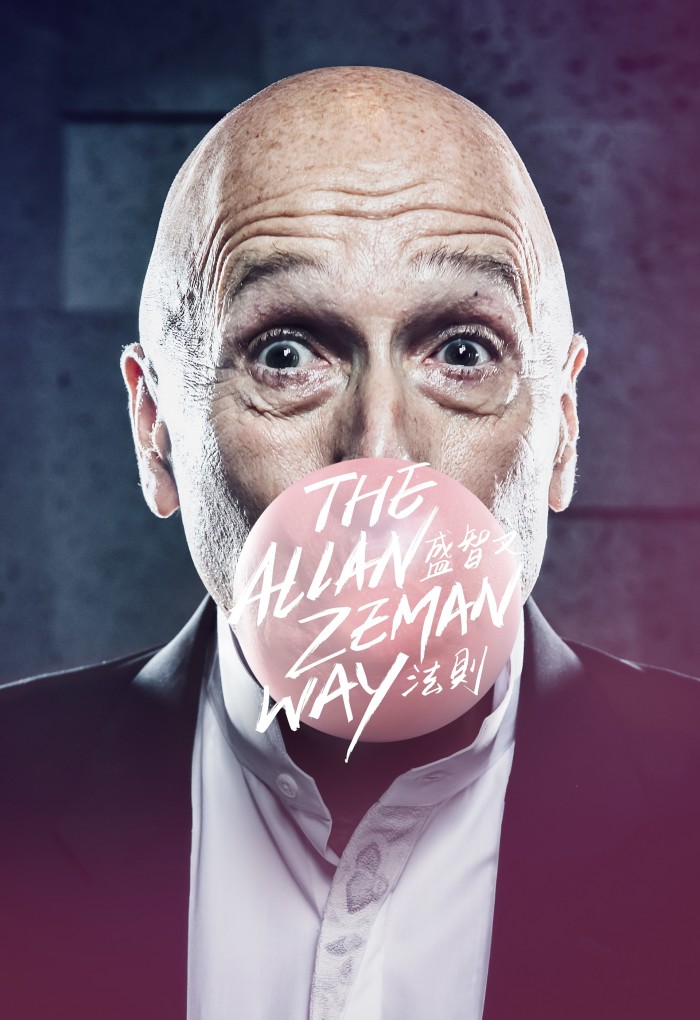 You ask him about establishing LKF, he'll start from the days he was in fashion trading and the resemblance between the fashion industry and his businesses today; you ask about leaving Ocean Park, you'll get the story about the jellyfish costume he once wore for a promotional event; you ask about the soon-to-open California Tower, you get to know the background of an iron chef from one of his restaurant tenants.
Probably he's done too many interviews where his stories are told invariably the same way over and over again, intentionally or unintentionally.
You attend more of his talks and read more of his media coverage, you get the pattern.
Through the stories he has told, we're generally convinced his life is transparent enough, and that we know him well enough to trust him.
But just like many important people in the world, he tells truths, he also simplifies, or amplifies, and leaves out some parts of the truth.
One common thread from the pattern of his "lectures" is he very rarely talks about failure.
In his version, his career was such a meteoric rise. Yet, we remember he was "sacked" as the chairman of Ocean Park last year, and that he told the press he "hopes" it was not a political decision. And today, his answer is still vague.
"In this political climate, there is, not a rule, but a guideline, about this issue. Normally the government likes us to serve about six years in different committees; I've been there for eleven years.
With new administration coming in to rule Hong Kong, I was just one of them who, well, you know, fell by the wayside.
"But I'm still very involved in Ocean Park. They kind of gave a special title for the Water Park opening up in 2018, and the Halloween promotion."
If what he tells is the whole truth, it's justified to call him a victim on this count; but if he has left part of the truth out and is trying to play the innocent victim to win support, then he is playing that pretty well too.
We'll never know.
Just like when asked about how he manages to successfully juggle between parties in political conflicts, he allows himself a sense of ease: "I'm very close with the Chinese government.
"I do business in the Chinese system, even in the gweilo face," he says for laughs.
"The Mainland knows the students trust me, so do the pan-democrats. Because even if I don't agree with them on many of their policies, I provide them with financial support sometimes."
He tells me that when Hong Kong lawmaker Ronny Tong left the Civic Party, he was at the opening of Tong's new think tank in North Point with all the pan-democrats.
"I had to make a speech because I'm the special advisor to the group," he says.
Taking a political stance, or getting involved in politically sensitive issues, is commonly considered unwise in businesses (look at how Fitbit suffered for a Facebook post showing Carrie Lam, the Hong Kong chief secretary, wearing its smart wristband).
Once again, the flamboyant entrepreneur takes the moral high ground to associate this approach with a lofty mission.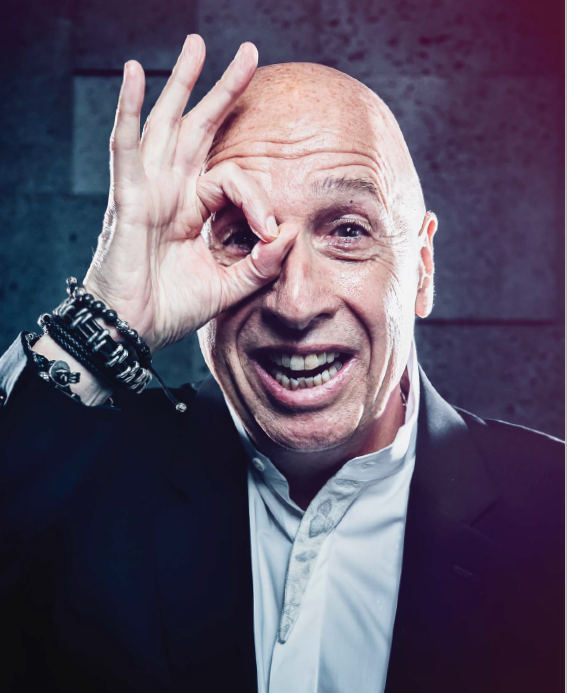 "Many business people would not want to be seen with pan-democrats or involved in political-sensitive activities; fearing their brand's image would be affected if they don't stay neutral.
"Just for myself, I go where many business people would not dare to go.
"I really care about Hong Kong. I spend a lot of my time to influence (Hong Kong people) and make sure Hong Kong stays on the right track."
He is, without a doubt, trying hard to contribute to goodness. But I wonder if a man who goes out of his way to appear good equals a good man. After all, people associate Allan Zeman with LKF, which gives a very good reason to his attitude towards the public.
He protests: "I think people generally know that I do it because I care so much about Hong Kong and for the people."
His motives remain a mystery, like himself. But at least we know he manages to accomplish what he's done because he understands us, our desires, preferences, or Hong Kong's way of life, way better than we'll ever understand him.