Programmatic advertising, brand marketing versus performance marketing, measurement of social and video ads, and creativity in performance marketing were some of the topics highlighted at the Digital Performance Marketing 2017 which made its premiere in the Philippines at the SMX Convention Center in SM Aura Premier, BGC, Taguig City last September 28.
Other hot-button issues were the smart and effective use of data, the continuing evolution of social media, and balancing hard research and human creativity in order to achieve better ROI. More than 150 participants from the marketing and advertising sectors braved the rain and trooped to the conference to gain a greater depth of understanding of these emerging issues which are pushing the boundaries that define what works – and what doesn't – in the industry.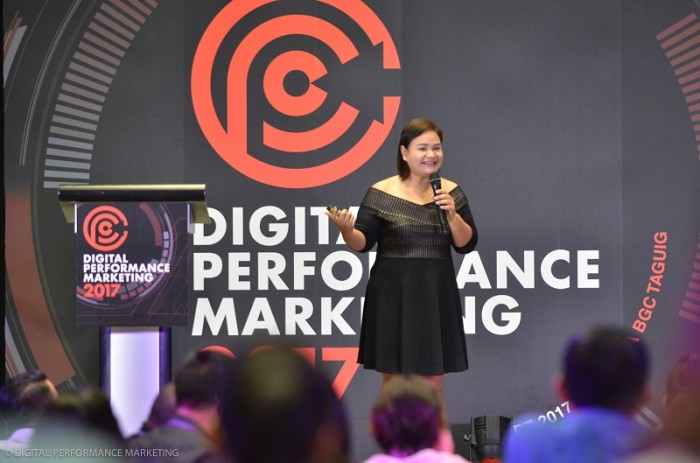 The first speaker, Shayne Garcia-Madamba, General Manager of iProspect Philippines, explored why – and if – performance marketing was winning over traditional brand advertising. Her analysis: "Branding and performance have to collaborate because while branding sells, performance converts." She emphasised that what made performance marketing effective is that it always puts the company's objectives first. "After you determine your goal, that will help determine your KPI. Once the KPI is inputted, it will impact output."
She also highlighted the value of two important elements that must always be present in any campaign: "Data is more important than opinion. Truth begets trust."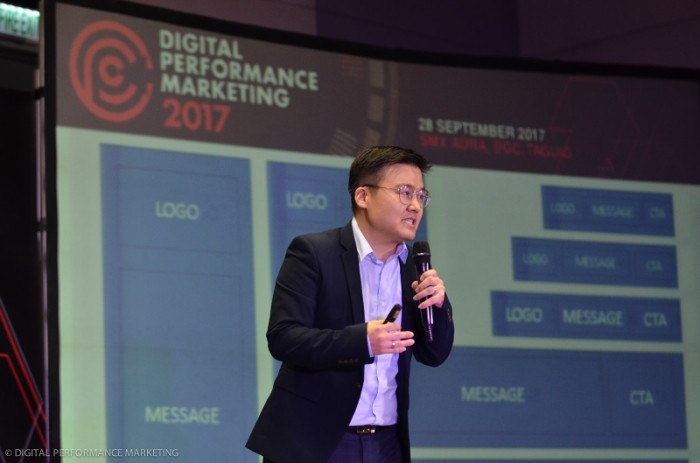 The next speaker, Peter Kim, Co-Founder of David and Golyat, explained how programmatic can be used to be more efficient and maximise return on investment in digital advertising.
"We are living in an ad-cluttered world," he noted. "Customers receive 5,000 to 10,000 messages from a brand every day. How can you stand out as a marketer? Programmatic, which is a convergence of data and creatives, can create tens of thousands of creatives and send them out on time to your audience."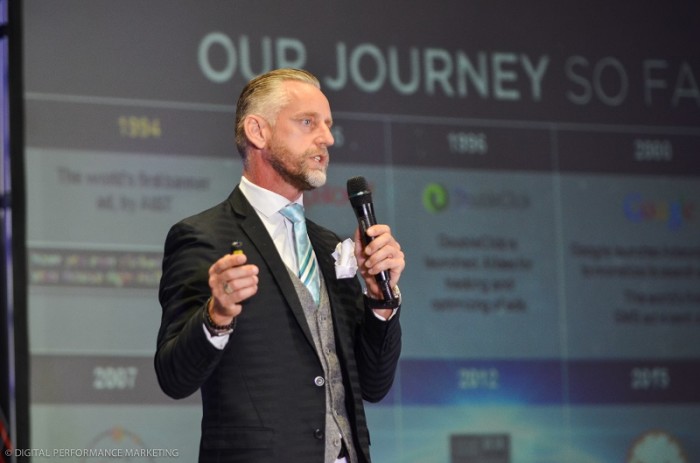 The third speaker, Auke Boersma, Managing Director APAC of Light Reaction, challenged the audience's apprehensions of threats like ad fraud by coming up with campaigns that are worth their clients' time and money – as well as the target publics.
He urged them to move from branding to conversions and avoid irrelevant forms of measurement like clicks. "Let's talk about deeper metrics than clicks, or about the viewable impressions or landings on your pages. Create appealing ads that will discourage people from using ad blockers. Protect your brand – and protect your investment."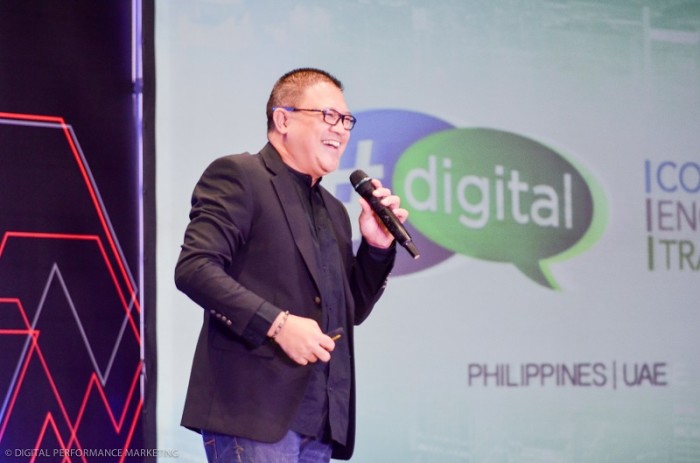 The last speaker for that morning, Mannix Pabalan, CEO of Hashtag Digital, led the audience into the "Next Frontiers of Performance Marketing."  Marketers should look out for data-driven and predictive analysis. Personalised marketing will now have the brand talking to consumer on a ratio 1:1. Native advertising will increase because it communicates the suitable content to the audience while emphasising the right angle. Ultimately, an integrated platform that will be more efficient than using multiple ones will track down KPI's, performance, and audience response.
He further stressed that current standards will still rise. "We should follow through with fulfillment, and not just delivery. We have to benchmark our work and outcomes versus that of the entire industry. We can't just say that our campaign improved over the previous one." A more mature approach can bring in the ROI "which is the main thing that matters to the CEO," he concluded.
The networking lunch break that followed was animated and enlivened as the participants discussed their learnings with each other.
The conference's second half
The first panel discussion occurred after the lunch break, tackling some of the more daunting challenges that are facing marketers today. Can all social media performance ROI be accurately measured? What should advertisers, agencies, and publishers focus on to monitor the impact of their video in the long term? How do we implement a roadmap for a winning programmatic mobile native program?
Each of the three speakers for this first panel talked about their own respective experiences before joining each other on the platform for the actual presentation.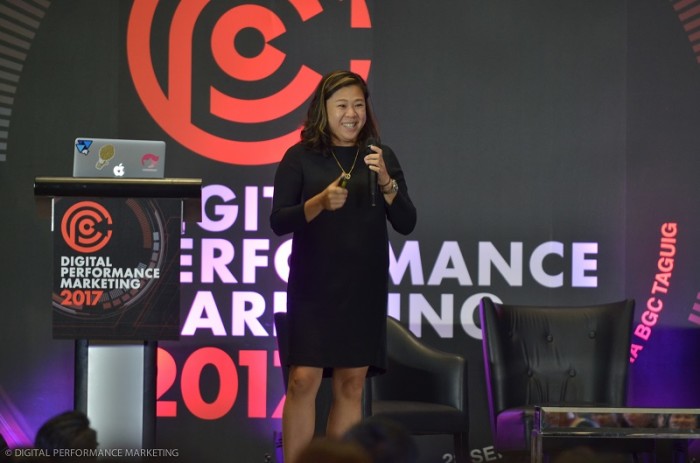 Tina Pang, Head of Sales in Southeast Asia of Twitter, said that the secret to gaining the attention of the customer – who is already being inundated with tons of data – is to establish a one-on-one connection with him. One personal care brand which used Twitter as a platform to engage in a conversation with millions of Ms. Universe fans was able to do this, and saw a significant increase in engagement after the campaign.
"Always be there for your customer," she exhorted the audience. "Your computer is a device that can monitor what he wants. Use it to listen to him."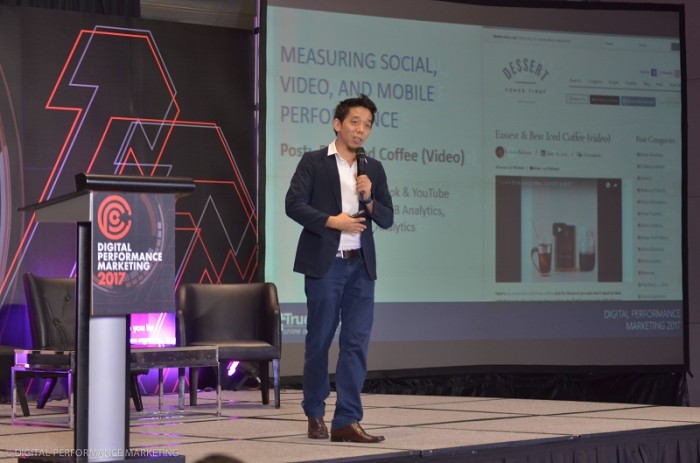 The next panelist, Bernard San Juan III, the General Manager of TrueLogic Online Solutions, illustrated how today's technology can be of immense help in creating an effective campaign – and then determining afterwards if it did reach its objectives.
He said, "We have a lot of ways to measure now: ad views, impression rates, click throughs, sessions, number of calls, and number of repeat visitors. You can measure a sale or return on ad spend. You can count your customers and measure their engagement through every phase of the sales funnel."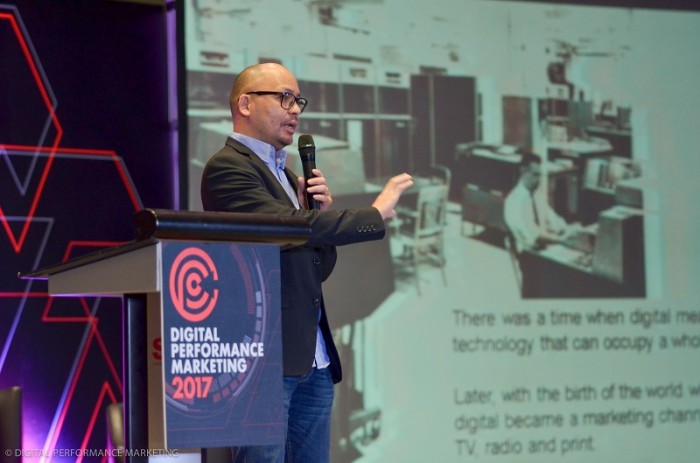 The last panelist, Jonas delos Reyes, Head of Digital for the Bank of the Philippine Islands, kept the audience riveted with his experience in managing a country-wide situation that had their customers tweeting and posting comments like a storm.
He pointed out that social media is a powerful tool for communication but "it is not a silver bullet that can solve all your marketing problems. It has to have a defined role. Objectives have to address a specific metric."
He also reinforced the running message in the conference that personalisation is key to winning and keeping the customer. The time for running one TV commercial in all platforms is over. He gave an example, "You bring someone from awareness to purchase with just a few clicks. You click it at the end of the day, there is a call to action. If I purchase it, the funnel becomes warped. After paying for it, there is a call to action again – share it with your friends, and we will give you a 20 percent discount. Now I'm an advocate. It creates further awareness. Now it's a loop.
"The customer journey has become complicated because of the nature of the medium."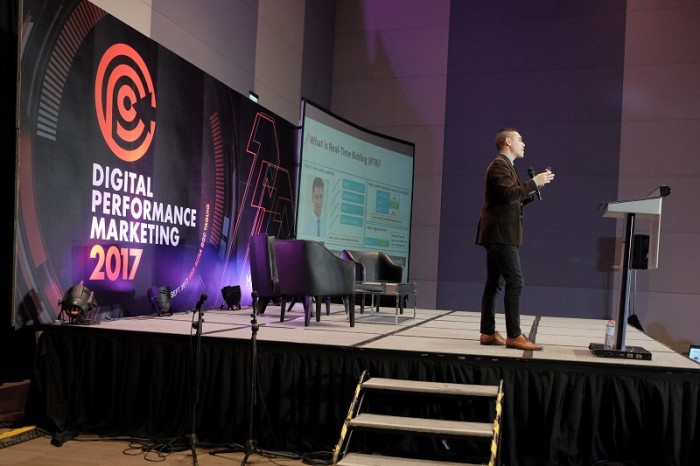 Following the first panel discussion on measuring social media, mobile, and video performance was another speaker, Robert Wolf, Regional Senior Account Manager of Amnet Group. He unraveled the daunting concept of Big Data and showed how it can be a powerful ally of marketing, and not its enemy.
He explained a few current developments: "Programmatic is the automation of manual buying and selling, reaching the audience on a granular level on real-time. A Data Management Platform is a warehouse for data; it can translate consumer orders into digital audiences. We see what's under the hood of our target audience, and are getting smarter with analytics."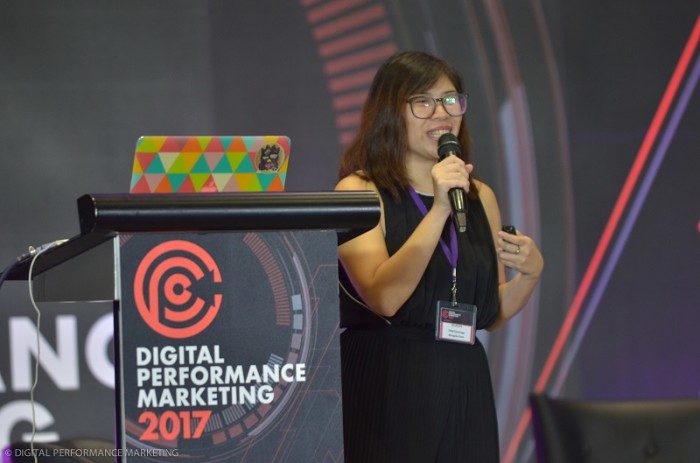 Afterwards, the last speaker of the conference, Peach Natividad, Digital Strategy Director of TBWASantiago Mangada Puno, elaborated on the importance of building brand equity in the world of performance marketing.
She described the combination of Big Data and behavioral science as the "Holy Grail" that can further improve a brand's standing. She said, "A brand can be worth millions of dollars, and its value should always lead to purchase. Each activity should strengthen its memory structure. At the onset of building a brand, give it time to flourish in the minds of your consumers."
The conference culminated in the second and final panel discussion which determined the dynamic and the relationship between creativity, data, and performance marketing. The four panelists first showed their own case studies before getting together to tackle questions like striking a balance between human ingenuity and information.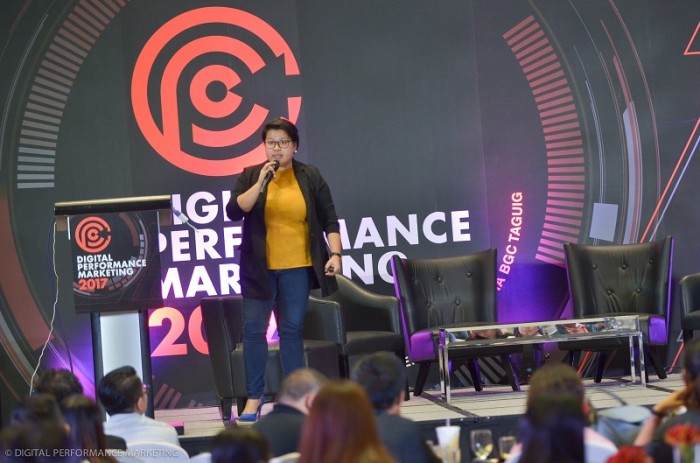 Wence Wenceslao, Assistant Vice President – Digital Marketing of SM Investments Corporation, started this section, explains how online platforms can synergise with offline efforts to engage customers of brands, especially those in the retail sector.
She advised her audience that they should "know your audience and your intent. Don't be afraid to look into channels especially if your business is offline. Measure across all these channels. Employ more interaction and content-heavy ads to continue the engagement with your customers."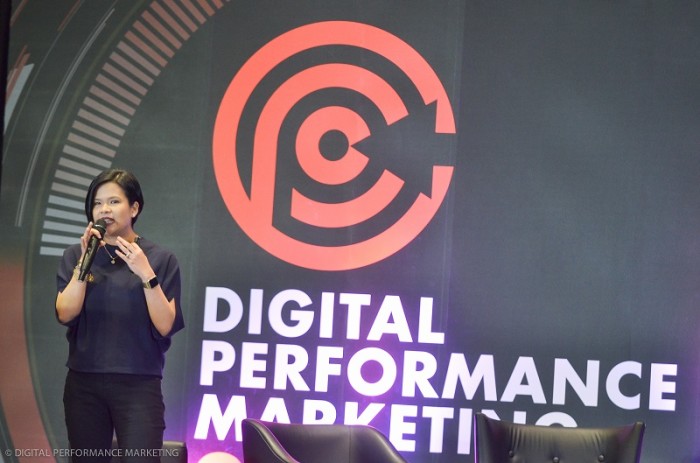 Amina Rillo, Chief Digital Officer of Summit Media, revealed the secret to the success that has made her media company popular and compelling to both audiences and brands in all platforms. Their strategy has also propelled Summit Media into its transition as a "digital-first company."
She said, "We had to define objectives per platform. Our research and development arm helped brands realise that they could convert the data into practical tips for their audience. Education has become the best way to engagement."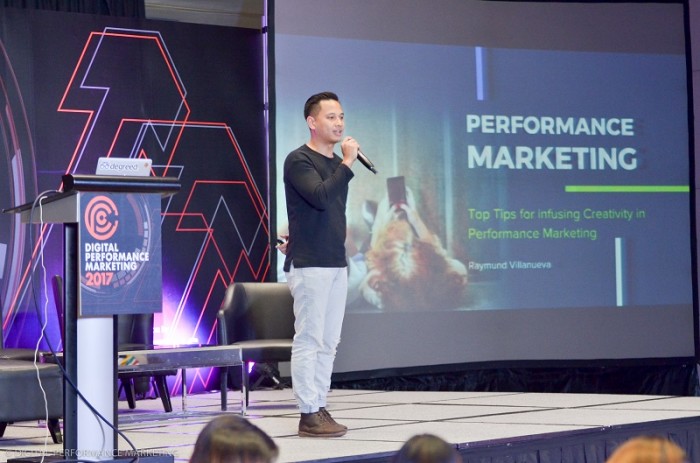 Francis Raymund Villanueva, Head of Marketing of PayMaya Philippines, was next on his presentation on why they should "trust the numbers" and build their own performance engine.
The self-described "science-based marketer" pointed out that technology can be a great support to creatives, and not a block, as many had feared. He said, "You have to trust the machines. The machines will beat you no matter how good you are. What you can do is build the right rails and build the right technology. Embrace the new norm."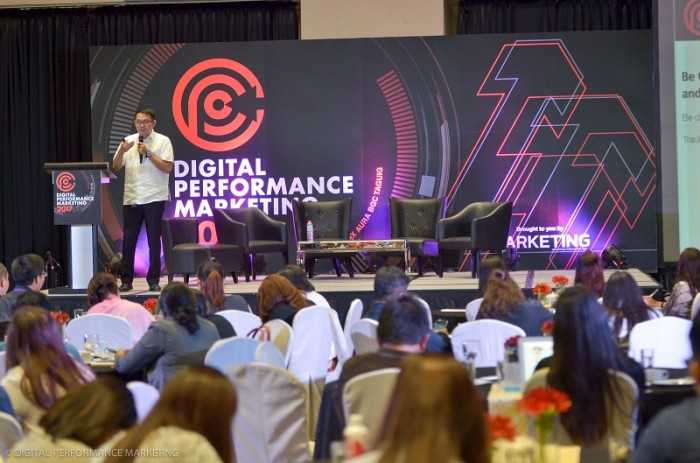 Finally, the fourth panelist, Rovy Rivera, Head of Media Channels and Digital Analytics of Globe myBusiness, spoke on the different ways on how measurement can be applied to and enhance creatives.
He said, "Monitor post-click and post-view conversions. Check how many people read your article and actually followed the call to action. Be creative with any type of asset that you want to use. Define a clear objective so you can map the customer's full journey."
The panelists discussed the following topics and answered questions from the participants: Where does creativity fit in performance-based and automated marketing? How do you engage your creative artists and designers to be more receptive towards data and research? How do you make creatives and performance tracking effective in the brick-and-mortar industries? How do you prepare for a market that is moving increasingly towards e-commerce?
The stimulating and thought-provoking discussion ended the conference on a high note, and the participants who attended enthused that they had a lot of practical takeaways that they can use in their real-life assignments. The future of creatives, data, and the measurements of marketing performance became more focused and clearer, empowering them for the new arenas that they will confront and conquer. Based on the enthusiastic audience reaction, this initial foray of the Digital Performance Marketing into the Philippine market will be the first of many.